Top 40 Most Inspiring Quotes From The World Economic Forum (WEF) Davos 2015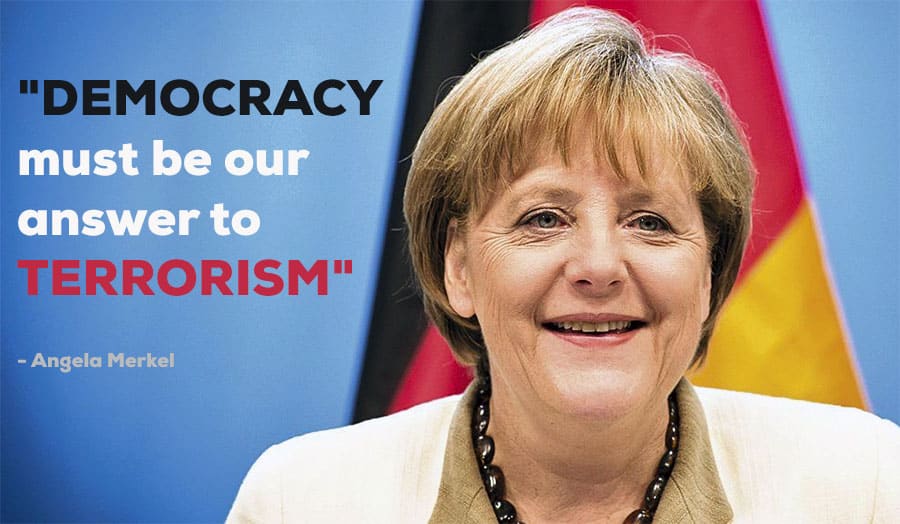 From Angela Merkel on democracy to Bill Gates on innovation, catch up on some of the most inspiring quotes from the World Economic Forum (WEF): Davos 2015.
1. "Democracy must be our answer to terrorism" – Angela Merkel, Chancellor of Germany
2. "sustainable development and climate change are two sides of the same coin" – Ban Ki-moon, Secretary-General of the United Nations
3. "Tackling climate change is a collective endeavour, it means collective accountability and it's not too late" – Christine Lagarde, the head of the International Monetary Fund.
4. "If you would have bought an iPhone 25 years ago, they would have called you a wizard." – Robert Schoelkopf, a Sterling Professor of Applied Physics and Physics, and Associate Director of the Yale Institute for Nanoscience and Quantum Engineering.
5. "Aid should shift to investment. This will help countries stand on their own." – Jacob Zuma, President of South Africa
6. "The largest and most powerful computers are still no match for the smallest and weakest humans." – Alison Gopnik, professor of psychology and affiliate professor of philosophy at the University of California, Berkeley.
7. "In the US a child born into a poor family will become a poor adult. The american dream is just that – it is not true, because of the level of extreme inequality." – Winnie Byanyima, Executive Director of Oxfam International.
8. "There cannot be prosperity without security." – Francois Hollande, President of France.
9. "People who say they don't see the acceleration of innovation is a wilful blindness. We are innovation at a wonderful speed for the basic things we think everyone should get." – Bill Gates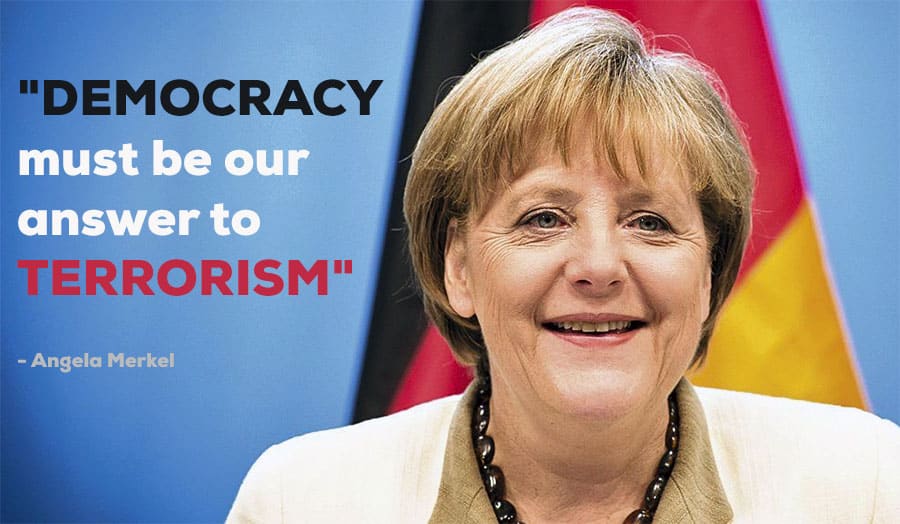 10. "vaccines are a miracle cure. Eight out of 10 children are getting vaccines." – Melinda Gates
11. "We will not be derailed by criminal anarchists who legitimately claim a religious cause." – Johm Kerry
12. "Ebola has shown that the world is not ready to deal with an epidemic on this scale." – Alpha Condé, President of Guinea
13. "I am not confident that Europe can make it." – Ana Botin, chair of Santander Group
14. "Discipline, clarity and stability of agenda are the answer to populism." – Enda kenny, Taoiseach of Ireland
15. "Resilience is about being able to look your fear in the eyes." – Lynette Wallworth, artist
16. "Deflation and secular stagnation are the risks of our time." – Lawrence Summers, Charles W. Eliot University Professor, Harvard University, USA
17. "Sometimes you need a major crisis to bring people together." – Kishore Mahbubani, Dean, Lee Kuan Yew School of Public Policy, National University of Singapore
18. "Massive progress has been made in the last five years. More progress has to be made in terms of fiscal union and banking union." – Christine Lagarde, Managing Director, International Monetary Fund (IMF), Washington DC
19. "We want money that flows, growth that flows and goods that flow, but we hate it when people cross borders." – Hikmet Ersek, President and Chief Executive Officer, The Western Union Company, USA
20. "We cannot and should not stop people from migration. We have to give them a better life at home. Migration is a process, not a problem." – William Lacy Swing, Director-General, International Organization for Migration (IOM), Geneva
21. "Young people should think in a different way – they should be job givers not job seeker." – Muhammed Yunus, Chairman, Yunus Centre, Bangladesh
22. "The low price of oil is a headwind to investments in alternative energy technologies, but it will not stop them." – Carlos Ghosn, Chairman and Chief Executive, Renault-Nissan
23. "If we say leaders are incompetent, we are going to fuel extremist, populist, xenophobic and ultra-nationalist parties." – Jose Manuel Barroso, President of the European Commission (2004-2014)
24. "Globalization is incredibly efficient but also so far incredibly unjust." – Pascal Lamy, Honorary President, Notre Europe – Jacques Delors Institute, France
25. "What is clear is that users own their data and should have control of how their data is used." – Marissa Mayer, President and Chief Executive Officer, Yahoo, USA
26. "Social media has created a historical shift from the historically powerful to the historically powerless. Now everyone has a voice." – Sheryl Sandberg, Chief Operating Officer and Member of the Board, Facebook, USA
27. "We can't change minds without knowing what's in them." – John Kerry, US Secretary of State
28. "It's turns out to be much easier to simulate a grandmaster chess player than it is to simulate a 2-year-old." – Alison Gopnik, Professor of Psychology, University of California, Berkeley
29. "The shadow banking sector has played an important role in cleaning up toxic assets." – Anshu Jain, Co-Chief Executive Officer, Deutsche Bank, Germany
30. "Terrorism fuels itself from all kinds of illicit trafficking: drugs, weapons, human beings." – François Hollande, President of France
31. "Giving a minimum wage reduces inequality significantly." – Winnie Byanyima, Executive Director, Oxfam International, UK
32. "We need to have a plan equal to the challenge." – Jim-Yong Kim, President, The World Bank
33. "For ecommerce, the most important thing is trust." – Jack Ma, Executive Chairman, Alibaba Group
34. "We have a great obligation not only to look after our own interests, but to engage and to make sure that this meeting is at the beginning of a renaissance of trust." – Professor Klaus Schwab, founder and Executive Chairman of the World Economic Forum
35. "If you invest in a girl or a woman, you are investing in everybody else." – Melinda Gates, Co-Chair, Bill & Melinda Gates Foundation
36. "Technology has brought many possibilities in education and health that are key to women." – Paul Kagame, President of Rwanda
37. "A critical issue for women is the possibility to be a mother and the ability to participate fully in the workforce." – Erna Solberg, Prime Minister of Norway
38. "We put a gender lens on our whole value chain." – Paul Polman, Chief Executive Officer, Unilever, United Kingdom
39. "With technology, we can achieve universal access to secondary education within a generation." – Phumzile Mlambo-Ngcuka
40. "Patriarchy is bestowed on men at birth. Whether you want it or not, you have a privilege as a man, and you either fight against it and reject it by becoming a feminist man, or you enjoy the privileges that come with it." – Phumzile Mlambo-Ngcuka, Undersecretary-General and Executive Director, United Nations Entity for Gender Equality and the Empowerment of Women
Also on CEOWORLD magazine – excellent read:
1. List Of Top 17 Financial Problems Facing American Families
2. Investing in the Technical Applications Market: Key Market Characteristics
3. 25 of the world's best hotels for blissful vacationing of 2015
4. Succession Management: Planning Your Transition on Day One
5. New Year's Resolution: a A Giant Career and Leadership Leap
Dr. Amarendra Bhushan Dhiraj is the CEO and editorial director at CEOWORLD magazine, the leading global business magazine written strictly for CEOs, CFOs, top managers, company directors, investors, senior executives, business leaders, high net worth individuals, and the most globally powerful men and women.
Latest posts by Dr. Amarendra Bhushan Dhiraj
Leave a Reply