Innovate to Educate: Merging Design Thinking and STEM for Next-Gen Learning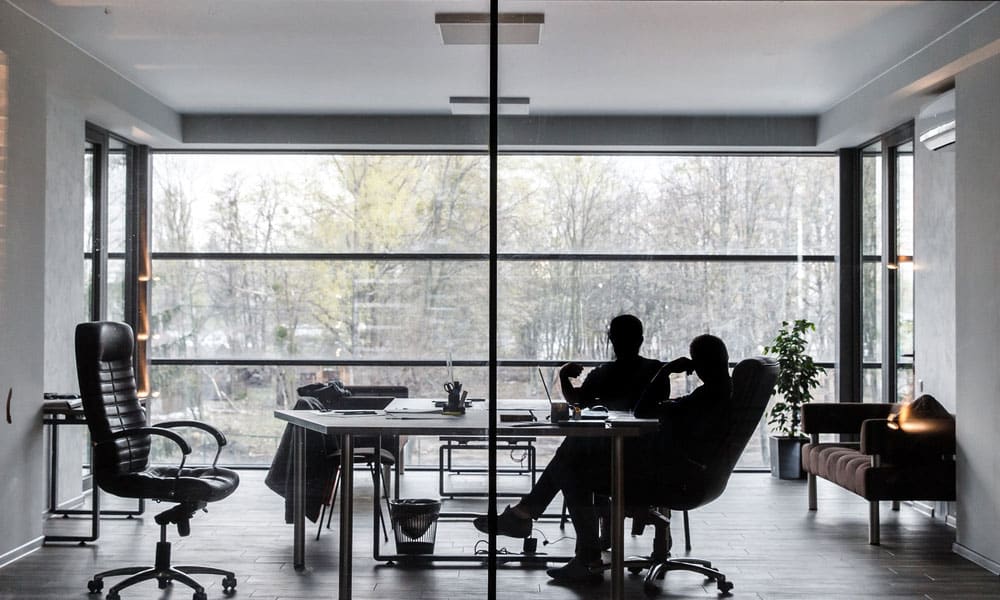 I want to begin by thanking my loyal readers for your continued support and engagement. Your thoughtful comments and questions in response to my articles have served as both encouragement and inspiration, often giving rise to new works as I strive to address issues that matter most to this community. It is in that spirit of meaningful dialogue that I wrote today's piece on merging Design Thinking with STEM education. As evident from many of our past discussions, developing adaptable, compassionate leaders prepared for society's interconnected issues is a goal I feel strongly we must pursue through innovative approaches in academia. By blending human-centered design with scientific inquiry in the classroom starting at an early age, I believe we can better equip young minds to drive the problem-solving so crucial for facing complex modern challenges. It is my hope that highlighting this promising integrated model continues a productive conversation around accelerating STEM skills development while nurturing the versatile thinking our future depends on. I look forward to our ongoing exchange of ideas.  
So, as technology and globalization continue to transform our world at an unprecedented pace, education must evolve to equip students with the skills necessary to thrive in this dynamic landscape. Traditional teaching methods focused solely on mastery of individual academic disciplines are no longer sufficient in the complex, interconnected problems we face. A new approach is needed that moves beyond memorization to cultivate creativity, collaboration, and real-world problem-solving. Design Thinking provides a student-centered methodology for just such an approach by integrating principles from science, technology, engineering, arts, and math. When merged with STEM education, Design Thinking encourages divergent and convergent thinking, empathy, and iteration to tackle messy problems from all angles. This holistic learning model stimulates inquiry, risk-taking, and an interdisciplinary mindset crucial for students to adapt and lead in the 21st century. As we enter a new age defined by innovation at the intersections of various fields, integrating Design Thinking with STEM education offers a promising path to reimagine learning for the next generation and beyond. 
The Convergence of Design Thinking and STEM Principles:

Design Thinking echoes the exploratory, question-based spirit of STEM while cultivating additional high-value competencies around collaboration and empathy. At its core, Design Thinking is a human-centered, experiment-focused process for addressing complex challenges. It comprises the phases of empathy, where designers seek to understand all perspectives on a problem:

Define

, to articulate the specific needs and ideas gathered,

Brainstorm

, as multiple solutions are collected,

Prototype

, to iteratively develop ideas in tangible models or experiences, and

Testing

, where prototypes are improved based on user feedback. These tenets naturally dovetail with STEM's emphasis on defining problems systematically and testing theories through experimentation, data, and repeated trials. Together, they form a more well-rounded methodology that moves students from considering practical concerns alone to also weighing emotional and social factors – better-preparing graduates to tackle the interwoven difficulties facing society. Bridging these synergistic approaches via integrated curriculum and project-based learning can help cultivate versatile thinkers ready to drive meaningful progress. 

Implementing a Holistic Approach to Education:

To realize the vision of STEM and Design Thinking converging to transform learning, educators must shift from the traditional philosophy of teaching narrowly focused subjects in isolation toward facilitating holistic, transdisciplinary experiences. An ideal model would see core subjects woven together and infused throughout all grades and academics. For example, history classes could involve design challenges to reimagine a past society with future technologies while science courses may address sustainable energy solutions through architecture projects. Real-world case studies that cut across domains become the driving context for building cross-curricular understanding and applicable abilities. Experiential learning occurs through challenges, simulations, and hands-on creation of further types of concepts and skills. Community partnerships get students entering the workforce earlier to develop their passion through internships or collaboration with local professionals on civic initiatives. Through this holistic, interconnected framework, students connect learning to their personal goals and see innate relationships between disciplines not as barriers but as bridges to solve problems from new perspectives. 

Design Thinking and STEM in the Digital Age:

As technology reshapes how we live and work, digital tools are increasingly woven into this blended STEM and Design Thinking model. Online platforms facilitate collaborative brainstorming and project development among globally distributed peers. Virtual and augmented reality allows the safe exploration of simulations to test hypotheses or prototype complex systems before physical builds. Digital portfolios showcase growing skillsets to future employers or clients through multimedia demonstrations of processes and tangible applications. Online certifications supplement traditional credentials by validating everything from coding proficiency to expertise in design software. As technology continues its exponential growth, cultivating comfort with digital workflows becomes increasingly vital for an adaptable, lifelong learning mindset. The digital domain also presents new prospects for STEM and Design Thinking to address together, such as developing augmented reality teaching tools, programming AI assistants, or designing tech solutions that expand humankind's capacities. In a future driven by rapid technological change, synergetic STEM and Design Education equipped for virtual contexts and challenges prepares students to not just keep pace but lead advances. 

Empowering Students with Interdisciplinary Skills:

By merging principles of STEM and Design Thinking into a cohesive educational philosophy, students cultivate a versatile skillset well-suited to the interdisciplinary problems of tomorrow. They learn to systematically research and define complex issues from multiple viewpoints before proposing innovative solutions informed by empathy. Continuous iteration and testing against user needs breaks old habits of seeking single right answers in favor of comfort with ambiguity and refinement. Cross-disciplinary projects strengthen abilities to communicate perspectives clearly, both verbally and visually, helping students become stronger self-advocates and collaborators. Exposures to fields beyond their personal interests spark new passions and reinforce connections between topics often siloed in schools. This holistic training equips graduates to adapt nimbly to diverse career paths or pursue multidisciplinary studies with confidence. As life-long learners able to drive progress at the intersections of technology, science, and human needs, these students are empowered to solve whatever challenges may emerge in our rapidly evolving world. 

Paving the Way for 21st Century Education:

By blending Design Thinking with STEM education, educators can spark deeper levels of engagement and better prepare youth for life in this dynamic period of social and technological transition. Early adoption of this integrated philosophy nourishes adaptability, collaboration, and the creativity so valued by modern workplaces. It also strengthens individuals' ability to drive high-impact progress through pursuits that marry technical mastery with human sensibilities. As newer generations enter a landscape increasingly shaped by complexity and rapid change, these blended skills will grow ever more essential for navigating breakthroughs across disciplines. With holistic learning experiences in classrooms today, schools can foster versatile thinkers ready to thrive amid the opportunities of our interconnected world. More importantly, they cultivate compassionate leaders with problem-solving abilities, work ethic, and interpersonal skills to apply innovation for the benefit of humanity. The seeds sown now through STEM and Design Thinking promise a brighter future!
I hope you have found this discussion of blending Design Thinking and STEM education thought-provoking and useful as we collectively work to shape a brighter future for the next generation. While much progress remains, initiatives implementing these blended approaches hold promise for cultivating the kind of versatile, solution-driven thinkers so critical in this age of constant disruption and complex problems. I am grateful to have engaged with you all on how we might address society's needs through innovative solutions and better serve our youth. This exchange of perspectives is integral for progress. Please keep the questions and feedback coming – our work is never done, and together we can help ensure our students have every opportunity to not just withstand but help guide humanity through whatever challenges may come. I look forward to continuing our important dialogue. Thank you!
---
Have you read?
The World's Top 10 Highest-Paid Wealth Management Executives.
CEO compensation: Highest paid chief executive officers in the United States.
Highest-paid Entertainment Chief Executives (Averaged $31.66 Million).
Highest-paid health insurance CEOs.
Most Powerful Companies in Australia.
---
Add CEOWORLD magazine to your Google News feed.
---
Follow CEOWORLD magazine headlines on:
Google News
,
LinkedIn
,
Twitter
, and
Facebook
.
---
Thank you for supporting our journalism. Subscribe here.
---
For media queries, please contact:
info@ceoworld.biz
---
Tags :
Chief software officer Insider
Chief solutions officer Insider
Chief technical officer Insider
Chief Technology Officer (CTO) Insider
Financial Directors Insider