The 4 Most Influential Female CEOs In The Telecom Industry, 2023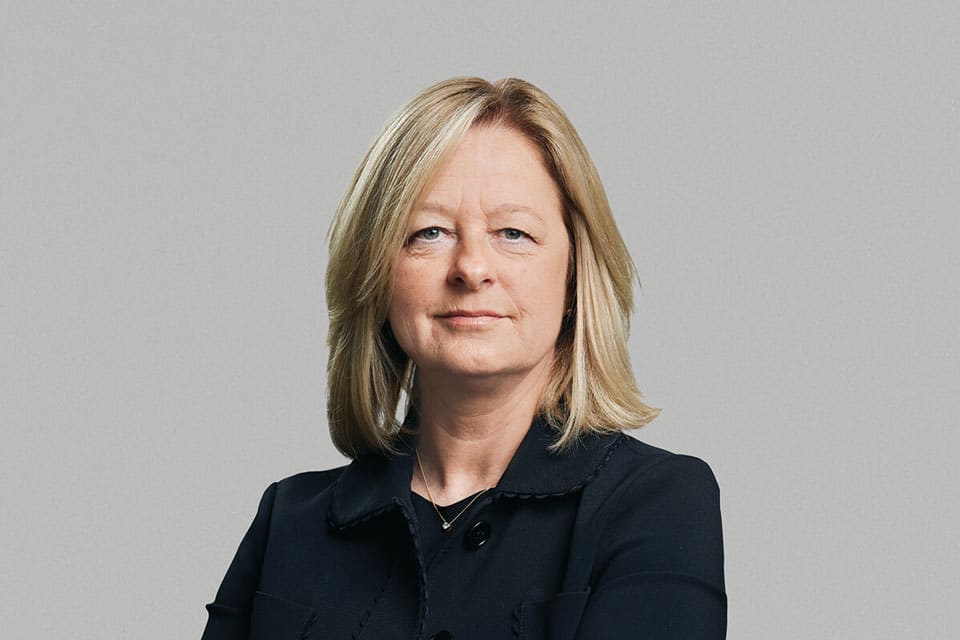 Allison Kirkby (IMAGE: BT Group)
Although male CEOs continue to dominate much of the industry, the telecom sector, which requires modernization, appears to be increasingly turning to female executives for leadership, according to the latest report from the CEOWORLD magazine. Allison Kirkby is set to become BT's first female CEO next year, joining a growing cohort of influential women in the telecom industry.
In April, Margherita Della Valle was appointed as Vodafone's CEO on a permanent basis. Late last year, Kate Johnson, the former president of Microsoft U.S., assumed leadership of the U.S. telecom company Lumen. Tristia Harrison is in charge of TalkTalk, a value mobile provider in the United Kingdom.
The 4 most influential female CEOs in the telecom industry
Allison Kirkby: U.K. telecom giant BT Group plc, a £20.7 billion ($26.5 billion) firm, has named its first-ever female CEO, who currently serves as the chief executive of Swedish telecoms company Telia. Kirkby will assume her new role early next year, succeeding Philip Jansen. The company, whose brands include BT, mobile network EE, internet services provider Plusnet, and broadband network Openreach.

Allison Kirkby is also set to be the tenth female CEO among the leaders of the FTSE 100, the group of the largest businesses traded on the London Stock Exchange by market cap. Others include Amanda Blanc, leader of the insurer Aviva, and Diageo head Debra Crew.

Allison Kirkby (IMAGE: BT Group)

Allison was appointed President & CEO of Telia Company in May 2020. She was previously President & Group CEO of TDC Group until October 2019, and President & Group CEO of Tele2 AB from 2015 to 2018, having been Tele2 AB's Group CFO from 2014. She was chair of the audit committee and a non-executive director of Greggs until May 2019. She has also held financial and operational roles within 21st Century Fox, Virgin Media, Procter & Gamble and Guinness.

Margherita Della Valle, Chief Executive Officer of Vodafone Group: Margherita Della Valle was appointed Group Chief Financial Officer and a member of the Vodafone Group Plc Board on 27 July 2018. Margherita was appointed Chief Executive Officer on 1 January 2023.

Margherita was appointed Group Chief Financial Officer in 2018, and Group Chief Executive on 1 January 2023. Margherita's previous roles within Vodafone were Deputy Chief Financial Officer from 2015 to 2018, Group Financial Controller, Chief Financial Officer for Vodafone's European region and Chief Financial Officer for Vodafone Italy. She joined Omnitel Pronto Italia – which later became Vodafone Italy – in 1994 and held key senior positions in consumer, marketing, business analytics and customer base management before moving to finance.

Margherita Della Valle, Chief Executive Officer of Vodafone Group (IMAGE: Vodafone Group)

After moving to a Group finance position in 2007, Margherita established a number of shared operations functions, which now employ over 30,000 people and provides a portfolio of services spanning IT operations, customer care, supply chain management, human resources and finance operations to 27 partners in other markets. Margherita holds a master's degree in Economics from Bocconi University in Italy.

Kate Johnson, President and CEO, Lumen Technologies: Kate Johnson is the President and CEO of Lumen and a member of its board of directors.

A seasoned business technology leader, Kate has a proven track record of driving business and digital transformation success at the world's top Fortune 100 technology companies. Hyperfocused on moving innovation and shareholder value forward, Kate leads with the strategic and go-to-market skills developed over 20 years as a growth-oriented B2B enterprise technology disruptor.

Kate Johnson, President and CEO, Lumen Technologies (IMAGE: Lumen Technologies)

Kate champions digital innovations that create the best customer experience and solutions. This starts with unlearning old success models and creating an environment that spurs advancement and sets Lumen apart.

Kate joined the company in 2022. Prior to Lumen, Kate held executive leadership roles at Microsoft, GE Digital, and Oracle, as well as various commercial and technology leadership roles at Red Hat, UBS Investment Bank, and Deloitte Consulting.

Kate earned her bachelor's degree in electrical engineering from Lehigh University, and her MBA from the University of Pennsylvania's Wharton School. She lives in Denver with her family and serves on the board of directors for UPS since 2020.

Tristia Harrison, CEO of TalkTalk: Since March 2017, Tristia has been the CEO of TalkTalk Group. Before that, she was the Managing Director of our consumer business. Since we moved our HQ to Salford in 2019, Tristia has worked to develop our community engagement programme in the North West. We partner with local food banks and other community interest projects to help disadvantaged families and children in the area.

Tristia Harrison, CEO of TalkTalk (IMAGE: TalkTalk Group)

Tristia is an Independent Non-Executive Director at Next Plc, the Trustee Chair of homelessness charity Crisis, and an Honorary Trustee for the national charity Ambitious about Autism. She's also a member of the CEO board and a founding member of the industry campaign against online harm known as Internet Matters. For 9 years, from 2011 to 2020, she also served as Trustee at Comic Relief.
---
Have you read?
The Global Passport Index: The World's Most Powerful Passports.
Countries With The Most Billionaires, 2023.
Top CEOs in Switzerland, 2023.
Biggest banks in the world, as measured by total assets, 2023.
The World's Richest Self-Made Women, 2023.
---
Add CEOWORLD magazine to your Google News feed.
---
Follow CEOWORLD magazine headlines on:
Google News
,
LinkedIn
,
Twitter
, and
Facebook
.
---
Thank you for supporting our journalism. Subscribe here.
---
For media queries, please contact:
info@ceoworld.biz
---
Tags :
Chief Government Relations Officer Insider
Chief visionary officer Insider
Executive vice president Insider
Nominee Director Insider
United Kingdom Insider