A Look At Belgium's Citizenship By Investment Program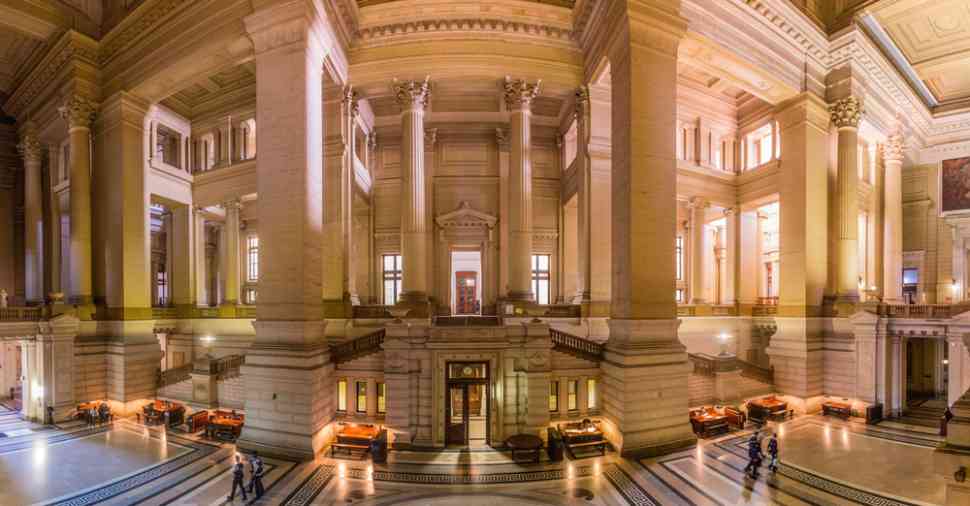 There are many reasons to invest in Belgium. This article may not be able to list all those reasons, but it can provide a brief overview. To name a few, Belgium is one of the founders of the European Union, Eurozone, World Trade Organization, Organization for Economic Co-operation and Development, and North Atlantic Treaty Organization. Its capital, Brussels, hosts the official seat of several influential organizations worldwide. On top of all that, it is a highly advanced nation embracing linguistic diversity and political ideologies, a standard lifestyle, a well-developed and globally acknowledged education and healthcare system, and a secure atmosphere.
It shouldn't be surprising to want Belgium's citizenship. Now, there is one way you acquire Belgian citizenship through a streamlined process. You need to make specific contributions and prove yourself as a person with clean credentials. The Golden Visa Program, or simply Citizenship by Investment Program, here is there to offer you this 'golden' opportunity. What do you need to know? Here are some of the most essential pieces of information for you to know. 
Why you should go ahead with it
Golden Visa programs are aimed at attracting foreign investments from the nationals of non-EU countries. Under these programs, investors are offered an opportunity to acquire residence permits and, eventually, citizenship through relaxed procedural requirements. Belgium does the same.
Once you secure a visa, you are eligible for many benefits. You will be able to live and work in a highly developed economy, enjoy a safe atmosphere for you and your family members, be able to maintain dual citizenship, have visa-free access to the EU region, access to top-class education facilities, access to the Schengen area, and full family residency. There are also tax incentives for entrepreneurs and no minimum stay requirements for applicants. 
What the investment requirements are
Unlike other Golden visa programs in Europe, Belgium's is not well-defined, and many areas are unelaborated or directly dealt with. This is also the case with investment. While real estate investment is not considered, there are several other investment routes for applicants. These include investments in an international holding structure, a company registered in Belgium, or a company registered abroad and operating through a holding company in Belgium. There is no explicit stipulation of a minimum investment threshold. But, investments often go up to EUR 500,000. 
The other eligibility criteria are
Aside from investments, there are a handful of other conditions to tick off the list. These include the applicant being 18 years of age or above, maintaining a clean criminal background, proving good character, showing and proving that he/she has legally acquired funds for investment, and possessing reasonable entrepreneurial experience. To obtain a temporary residence permit, you will have to make a personal visit to the country. You are eligible to apply for a permanent residence permit; however, only upon continuous residence for three years on a temporary residence permit. 
How to acquire citizenship
Firstly, get a temporary residence permit. Once you get one, ensure a continuous stay for three years in the country. Following this, you can apply for permanent residence. You must have had a continuous stay on that permit for at least two years. With five years of continuous stay on the minimum, you become eligible to apply for citizenship. Aside from this, you must submit proof of legal residence in Belgium, show your registration in the population register, maintain a clean criminal record, and show evidence of fluency in any of the three languages, namely Dutch, French, or German. You must also submit proof that you have no outstanding debts and have been able to assimilate into the local society. 
What other things you should know
You should know that the Belgium Golden Visa program considers applications on a case-by-case basis. The time taken to process the application is generally between 3 to 8 months. If you want to include your family members—your spouse and children – you are allowed to do so. Your family members will also receive the same benefits as you do. Initially, the temporary residence permit is valid for a year and can be renewed. 
Have you read?
Largest Hotel Chains in the World, 2023.
Best Residence by Investment Programs for 2023.
International Financial Centers Ranking, 2023.
Best Citizenship by Investment (CBI) for 2023.
The World's Most Valuable Unicorns, 2023.
---
Add CEOWORLD magazine to your Google News feed.
---
Follow CEOWORLD magazine headlines on:
Google News
,
LinkedIn
,
Twitter
, and
Facebook
.
---
Thank you for supporting our journalism. Subscribe here.
---
For media queries, please contact:
info@ceoworld.biz
---
Tags :
Belgium Insider
President Insider
Senior Executives Insider
Senior Executives Officers Insider
Senior Partner Insider
Senior Vice President Insider
Shadow Director Insider
Trustees Insider