See The Top 5 Universities To Study Psychology In Canada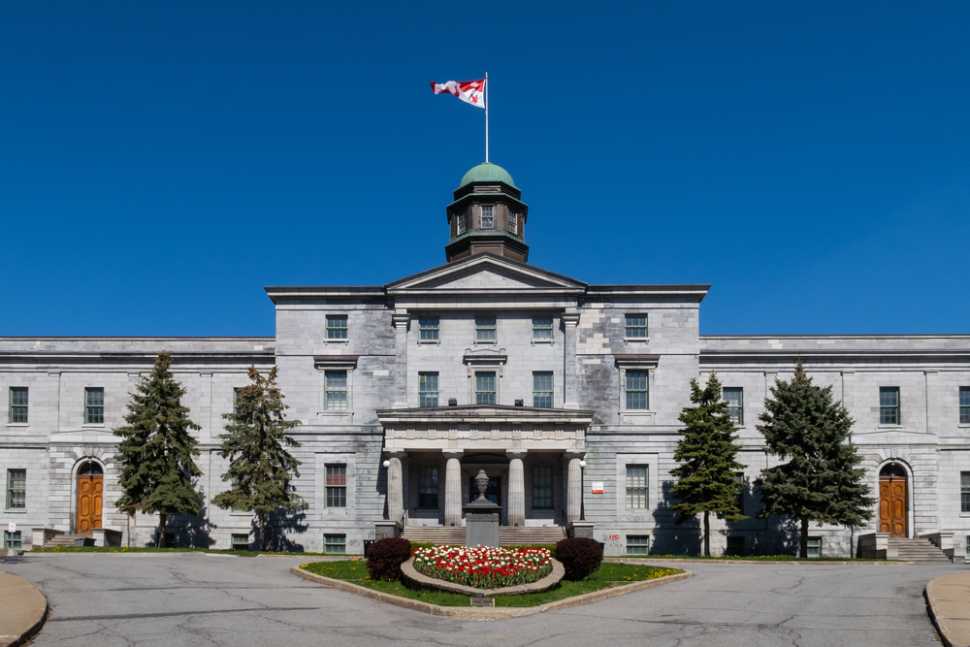 With every passing year, Canada has been becoming the most preferred study destination for students worldwide. According to a study, more than 3000 students from more than 50 countries chose Canada as their top study choice. Amongst the wide range of courses the country offers, there is psychology which also attracts many students to the country. Some of the best places where you can study psychology in Canada are mentioned below:
University of Alberta

This university was established back in 1908 in Alberta, Edmonton. This university is a public university of research. Psychology courses were introduced in the university quite a long back, in 1909, and a dedicated psychology department was introduced in 1960.
The college also offers an honors program to the students. At the graduation level, the student can also choose their research in areas that could be either development science or social or cognitive science, comparative cognition or behavior, or cultural psychology.

University of Waterloo

The University of Waterloo has a psychology department that is around 50 years old and is in Waterloo. Here at the undergraduate level, the student can either study as a major or minor or a three-year program or a four-year program. At the University of Waterloo, the faculty department takes in research in six different areas: clinical, cognitive, cognitive neuroscience, development, industrial, organizational, and social.
The Department of Psychology at the University of Waterloo has great equipment and facilities that include ERP, digital video recording and streaming, psychological measurement, eye-movement recording, and access to MRI scanners for better understanding.

McGill University

McGill University is one of the oldest universities in Montreal and one of the three English universities in Quebec. At McGill, the first ever psychology course was taught in the year 1850 by W.T. Leach. Later in 1910, the first psychology laboratory was formed by William Dunlop Tait. At McGill University, an average of 100 students are taken in for graduate programs every year.
McGill's students' association organizes a very impressive range of academic events, lecture series, and social events throughout the year for their students pursuing psychology. The university offers a wide range of psychology courses, including psychology bilingualism, health psychology, and hormones and behavior.

University of Toronto

The University of Toronto was established long back and offers a broad bachelor of science degree that is designed to help students taking the course have a better foundation across the discipline. The university makes a constant effort to keep the psychology curriculum updated, which can help students with their new research and add up and address new challenges in their field that include neuro-ethics and intergroup relations.
This psychology course is taught at all three campuses in Mississauga, Scarborough, and St. George, respectively.

University of British Columbia

The University of Columbia is a well-renowned public research university established in 1908. The undergraduate major here is one of the most popular programs that attract students. The students are introduced to the discipline at the beginning of the course.
In the second and third year of the program, the students can specialize in courses in brief, like the psychology of sport as well as cultural psychology, etc. the master in psychology program lasts for 24 months that require the students to complete a thesis as well as they must present the same in the Psych fest that is organized by the university annually.
Have you read?
New Opportunities In The Commercial Real Estate Market by Brian Wallace.
The Four-Step Guide to Offering Meaningful Credentials by Danny King.
Five Exciting New Innovations That Will Help Your Business Grow in 2023.
How to Perform Underwater Meditation by Prof. M.S. Rao, Ph.D.
---
Add CEOWORLD magazine to your Google News feed.
---
Follow CEOWORLD magazine headlines on:
Google News
,
LinkedIn
,
Twitter
, and
Facebook
.
---
Thank you for supporting our journalism. Subscribe here.
---
For media queries, please contact:
info@ceoworld.biz
---
Tags :
Canada Insider
Chief software officer Insider
Chief solutions officer Insider
Chief strategy officer Insider
Chief sustainability officer Insider
Chief technical officer Insider
Corporate Executives Insider
De Facto Director Insider