Port Luis: Explore Today The Captivating Destination In Mauritius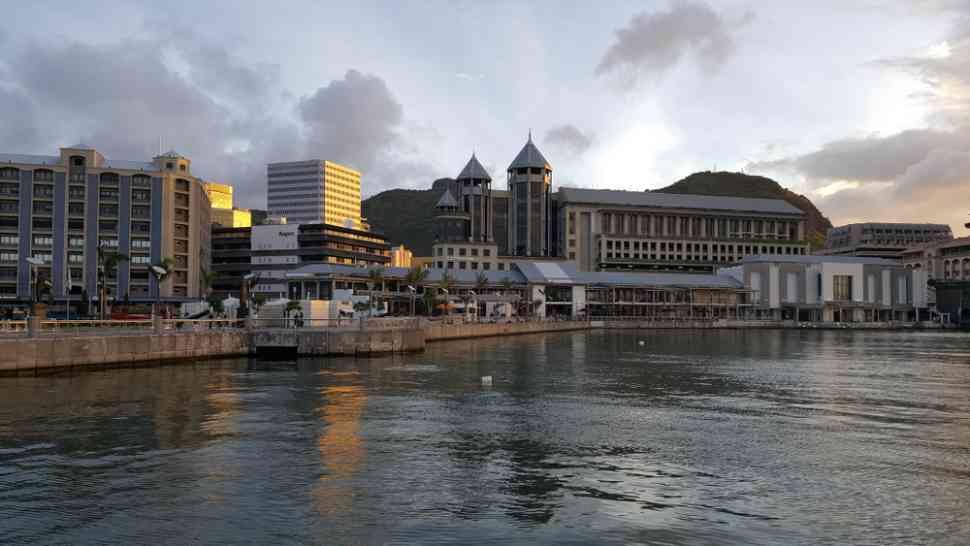 Mauritius is one of the top island destinations in the world, and it is on the southeastern coast of Africa in the Indian Ocean. A must-see destination for beach lovers that also has a lovely capital. Today we will explore its capital – Port Luis – together.
If you are wondering what are the best things you can do and what imposing sights you should visit, then it's time to live the dream. Port Louis is waiting for us to discover every corner of it. To fall in love with its beauties and to glorify its remarkable culture. Get ready because the adventure begins now.
At the sound of Mauritius, a scenery with beaches, palm trees, and turquoise colors comes to mind. Mauritius, however, has more than postcard images to offer. Port Louis is home to the bustling capital of Mauritius. There is no better place than Port Louis to taste delicious street food. From Dholl Puri to Paratha, Gateau Piment, and Biryani, you will be truly spoiled with the delicious combinations of cuisines of China, India, Africa, and Europe. A tip for real travelers; buy a street-food tour with a local guide; you will be surprised by the secrets the capital hides.
A "local traveler" with the germ of exploration must live in every destination like a local. For this, head to the Central Market. Get lost in the shops selling local vegetables, exotic fruits, spices, and cheap clothes where Port Louis is known. Sit in local coffee shops and watch the vendors at work time. Visit the Blue Penny Museum to learn the history of the area and the Museum of Photography. Find yourself in the world of Casela Adventures in Cascavelle. Book tickets to the Port Louis Theatre of the same name and get lost in the magical local culture and, of course, chase art through the street-art streets of Port Louis.
Fort Adelaide, commonly known as Citadel, is another top attraction in Port Louis that wants your attention. The British built it in the 19th century to protect the port from invaders and pirates, although it was never used for this purpose. Perched atop a hill, it offers a breathtaking view of Port Louis, an ideal spot for panoramic photos. Admire the capital's buildings, the port, The Champ de Mars race track, and the surrounding mountains. Mauritius hides a lot of emeralds in its pocket.
Visit the interior of St. Luis Cathedral with its beautiful stained glass windows, statues of Saints, and several paintings. Continue your exploration of The Hindu Mariamen Madurai temple with its vibrant colors. The intricate carvings, mosaics, and statues of Hindu deities will amaze you. Make sure to experience the unique atmosphere at the Jummah mosque, the second oldest in Mauritius. See the sunset from the Caudan Waterfront, a meeting place for locals and those in love. Street entertainers will keep you company on your evening walks around the capital.
Finish your tour of the capital of Port Luis with the Historic Site Aspravasi Ghat, declared in 2006 as a Unesco World Heritage Site. Constructed in 1849, it was used as an immigration depot to receive laborers. These laborers came to Mauritius after the abolition of slavery. The workers came from India, Madagascar, and East Africa to work in Mauritius's fields and sugarcane factories.
What is most interesting about Port Luis is that it is out there to provide an authentic experience to travelers. It is not a place to sit in comfortable hotels. Here, the idea is to go out, have fun and mix with the locals before you return to a big hotel with luxurious spa treatments that will offer all the amenities you need.
Have you read?
Why Financial Planning is the Key to a Successful Startup.
Communicating About Communication by Leo Bottary.
What it's like being a real life Wendy Rhodes by Vanessa Vershaw.
Using Positive Reinforcement to Boost Productivity: My Top Leadership Tips by Roy Y. Gagaza.
Why Israel is a Rising Innovation Hub by Brian Wallace.
---
Add CEOWORLD magazine to your Google News feed.
---
Follow CEOWORLD magazine headlines on:
Google News
,
LinkedIn
,
Twitter
, and
Facebook
.
---
Thank you for supporting our journalism. Subscribe here.
---
For media queries, please contact:
info@ceoworld.biz
---
Tags :
Board Members Insider
Chief Automation Officer Insider
Chief Behavioral Officer Insider
Chief Brand Officer Insider
Chief Budget Officer Insider
Independent Director Insider
Money Managers Insider