ATTRIBUTES OF SUCCESSFUL LEADERS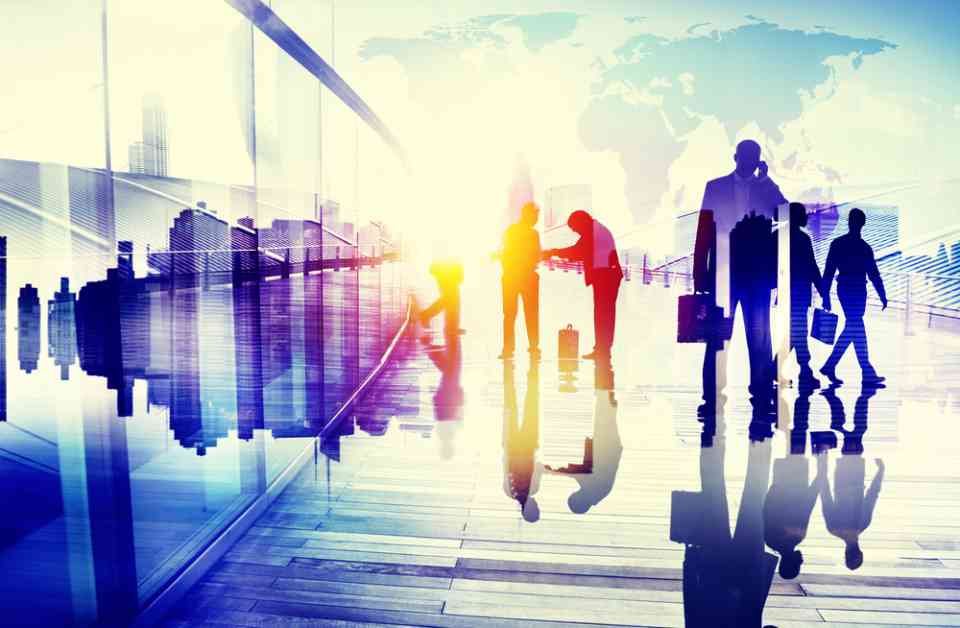 Successful Leaders
No matter how great its product or service, a company cannot thrive without good leadership. By the same token, a floundering company can be revived and made whole – even excellent! – by good leadership. So, what makes for a good leader?
Here's what it's not: leading is not about getting people to submit. There are many corporate leaders who treat their employees badly to instill fear and compliance. Rather, good leadership means setting an example to guide and inspire others so that together we do the right thing: create a better and more successful enterprise for all.
Leadership is not about gathering personal power but about valuing the welfare of the entire organization. This philosophy led to my creation of Circle of Success™, a yearlong management and leadership development process targeting companies that hope to achieve dramatic, measurable improvements to revenue, earnings, enterprise value, and quality of life. The Circle of Success has been used by nearly 100,000 participants worldwide, including Fortune 500 CEOs, management teams, governments, and trade associations. It's what I know best: transformative management and leadership processes.
What I know is that great leaders share certain attributes. Some, like recognizing the potential in others and encouraging excellence and innovation, can be learned. The skills to install vital teams, open the flow of information, set goals… all of these are building blocks of a great team. Even a good leadership style can be developed – we learn to quell our fear of failure and expand our perspective.
Other attributes are more dependent on an understanding of human behavior and psychology: knowing what motivates team members and how to stimulate their desire for success are examples. Still, other attributes are unique to the individual, such as clear vision, integrity, and courage.
I concur with the findings of Korn Ferry, an executive placement/human resources/consulting firm that assessed leaders in more than 2,000 organizations around the world. Korn Ferry's research identified six overall leadership styles:
Directive—gaining immediate compliance. As I said, leaders shouldn't be dictators, but neither should we shy away from being directive when necessary.
Participative—building commitment and generating new ideas. Above, I said we should recognize the potential in our employees. Creating an environment in which learning is modeled and valued, and one that encourages innovation, allows our workforce to grow and flourish.
Visionary—providing long-term direction and context. Seeing the big picture, creating and communicating the vision of our company, recognizing and assuming its risks, and setting the example for organizational values… all of this goes hand in hand with being a visionary leader.
Pacesetting—getting it all done. The intuitive way we set the pace for meeting our goals means balancing the climate of an industry with the abilities of our workers. It requires the passion and confidence to forge ahead and maintaining that momentum until we achieve our goals.
Affiliative—creating trust and harmony. Developing trust in the abilities of our employees is critical. Encourage their trust in us by implementing policies based on inclusion and respect. Then give them the space to do their jobs. Isn't that why we hired them in the first place?
Coaching—supporting long-term development. We must guide our workforce to achieve excellence with passion, empathy, and a sense of humor.
Up to 70 percent of an organization's climate can be determined by its leadership style, Korn Ferry says, adding that most leaders use only one or two of these styles, but the best leaders know how to toggle among all six.
Speaking of six attributes, I believe that good leadership can be boiled down to the six pillars of America's Founding Fathers and Mothers: Integrity, Courage, Wisdom, Truth-seeking, Respect, and Equality.
As I laid out in my recent book, Broken America, these were the values upon which our great nation was built. The best leaders throughout history have adopted them as the pillars of their organizations, too.
Written by Dr. Jim White
---
Have you read?
Leadership Challenges in the Hospitality Industry by Prof. (Dr.) Manoj Joshi.
9 Surprising Ways Caffeine Impacts Brain Health by Dr. Daniel G. Amen, MD.
Top 10 Richest Cricketers In The World, 2023.
Tags :
Director Insider
Director of Human Empowerment Insider
Executive chairman Insider
Executive Level Managers Insider
Executive vice president Insider
External Director Insider