What to Consider Before Dropping Out of College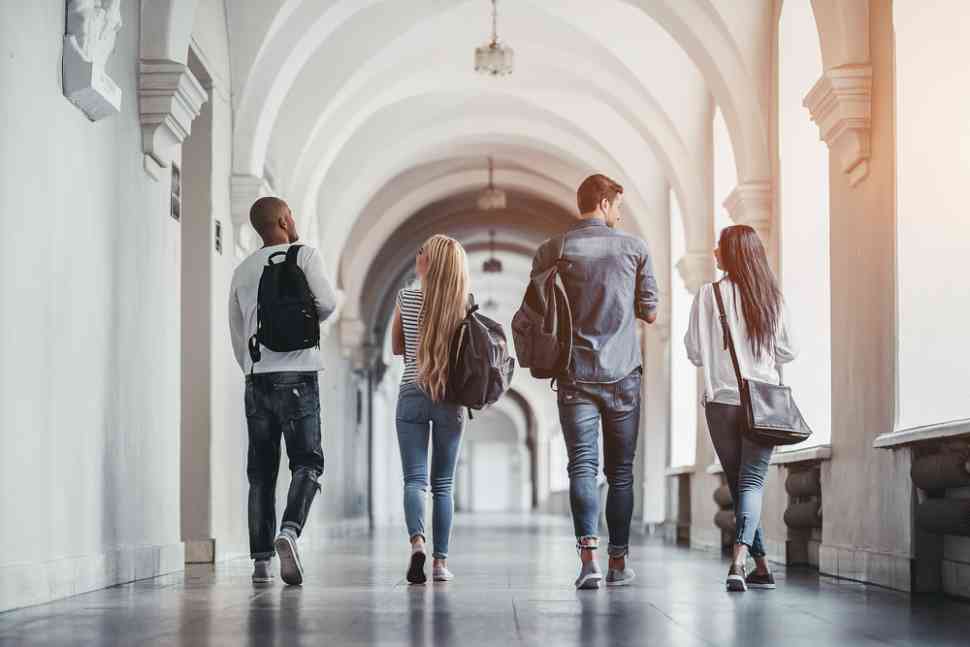 Students of various nations walking at the college hall
We have heard of so many famous personalities who dropped out of college and ended up being what they are. True, education is just an aspect of success, and these people surely prove that. However, just because they did it doesn't mean you should too. So many factors are to be considered before a decision as big as this should be taken. Dropping out of college will significantly impact your future regardless of how meticulously you have planned for it.
For me, dropping out of college is probably one of the scariest decisions one would take. But, what interests me is that there are people who do it nevertheless, and it is from these people we should take a few notes. A few of these pointers I have already mentioned in the following discussion. So, let us take a look at what you should consider before dropping out of college.
Own Your Decision
The first and the most important piece of information you should clutch to your heart is that it is your decision, and no one should decide what's best for you. Society doesn't treat kindly people who decide to drop out because of the excessive impetus on formal education as the only source of success and prestige. Free advice is so generously offered around every corner of this universe that you might feel extremely vulnerable to indecisiveness and anxiety. However, it would help if you understood that everyone is affected by peculiar circumstances. Only those circumstances should help you decide – not people who have nothing to do with you.

Assess your financial stability
It is most likely that you will be financially dependent for a while until you can figure out or execute your plan of action. Or, in case you have already amassed a reasonable sum for your plan, then it becomes essential to use it judiciously. Lower your current expenses, invest in the plan keeping in mind unwarranted situations that may cost you more, and keep a due account of where money is coming and going. Before you formally exit college, you must ensure that you have a decent amount in your account to sustain. Even if you decide to rely on your parents or friends for a while, the duration cannot be infinite. Do not leave college on a whim because it can cause heavy financial stress.

There are job opportunities even without a degree.
It would help if you were realistic with your goals. It is understandable that you are dazzled by the juggernaut successes of several dropouts we know but do not think that this should always be the case. When I say this, I do not mean to say that you will lead a rather dull, necessarily sub-standard life. NO! The lesson is to understand that your career path may take a different route that meets your needs differently. For that, you must explore career options accordingly. You will need to explore your network, apply for freelance jobs, or take up odd jobs until you are certain of what you can do. Freelance jobs are generally the most preferable, but you can take up regular, part-time jobs. I have known many dropouts who are excelling in their respective careers, even without a degree.

There is always a way back.
People have this inflexible idea that once a dropout is always a dropout. I have heard people tell me very casually that there is no turning back from being a dropout; quite a few even told me that one wouldn't be a dropout if one were smart enough to complete formal education. Well, of course, these are irrational comments befitting immediate disposal. What I do want to highlight here is the erroneous idea that there is no return. You might be fretful that after dropping out, you may not have the option to change your mind. Listen, you can very well come back when you are mentally prepared. Maybe, say, your finances are weak and disallow you from continuing your education. This doesn't mean your finances won't ever normalize, and you won't ever be able to come back. Take your time after dropping out if things work out the way you want, great! If not, coming back to college is also great!
Have you read?
Best CEOs In The World, 2022.
Global Passport Ranking, 2022.
World's Richest People (Top Billionaires, 2022).
Economy Rankings: Largest countries by GDP, 2022.
Top Citizenship and Residency by Investment Programs, 2022.
Track Latest News Live on CEOWORLD magazine and get news updates from the United States and around the world. The views expressed are those of the author and are not necessarily those of the CEOWORLD magazine.
Follow CEOWORLD magazine headlines on:
Google News
,
LinkedIn
,
Twitter
, and
Facebook
.
Thank you for supporting our journalism. Subscribe here.
For media queries, please contact:
info@ceoworld.biz
Tags :
Board Members Insider
CEO Excellence Insider
CEO Peer Advisory Insider
Chief Information Governance Officer (CIGO) Insider
Chief Merchandising Officer Insider
Globalization Insider