Why trust is undervalued in managing people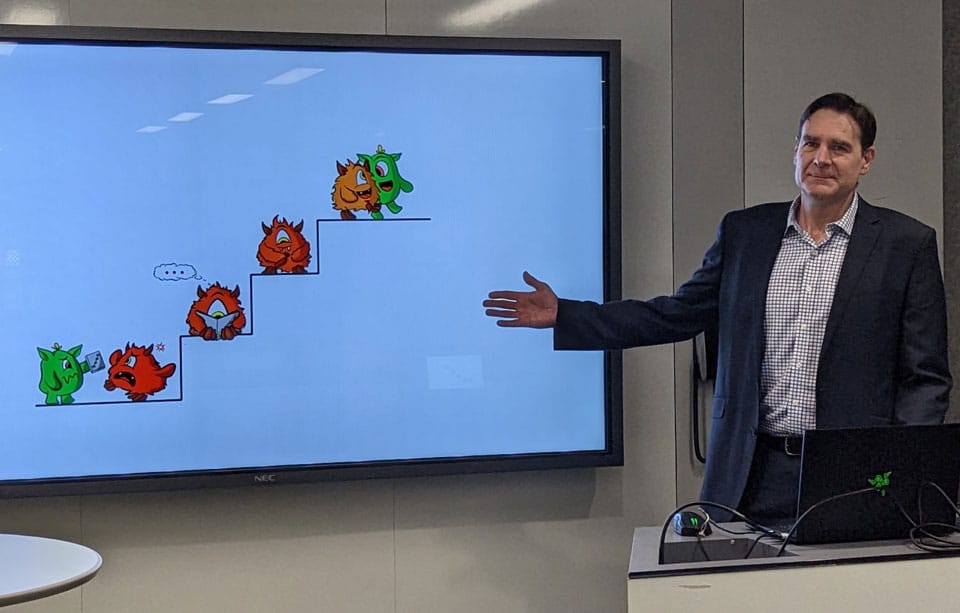 The importance of trust in managers and leaders is widely acknowledged. This is partly because meaningful workplace connections are important. In fact, academic research over many years has established a strong connection between trust and leadership success, which translates into benefits for the business. One highly regarded analysis looked back over 40 years of trust research and examined 106 studies to draw out the key connections. The business benefits outlined in the study revolve around the workforce being:
committed to the business goals,

committed to the organisation

satisfied with their manager

satisfied with their job

prepared to believe the information that is shared with them

happy in their role and not looking to leave.
So why is trust so undervalued in managing people?
Firstly, it may be because trust is complicated and hard to measure. Organisations tend to focus on those things that can be easily and regularly measured.  Trust is complicated because human relationships are complicated. People are messy, they are not straight lines and sharply defined edges. When it comes to trusting a manager, human complexity and inconsistency make rapid, accurate assessment difficult. However, a 2022 study by Dirks and de Jong found that trust is essential for initiating and maintaining social relationships at work.  If a manager can increase the amount of trust that their team have in them, the team will be much happier, more productive, and more willing to contribute ideas for improving things. 
Secondly, people bring their past experiences with them — good and bad. Because trust requires a response from both parties, things like personal bias and issues in people's personal lives can all contribute to making trust difficult to develop. Thirdly, trust takes time to build. Managers and organisations are often operating under time pressure and therefore focus more on short term solutions. Organisations can dilute the value of trust, perhaps without even knowing.
Finally, evidence strongly suggests that professional competence is necessary, but that alone, it is not enough to build the trust needed for an outstanding team. Rather, outstanding performance seems to happen when managers and leaders are both professionally good and of good character. Teams are always assessing managers and leaders through their behaviour as well as through their words, so the daily interactions with the team allow them to see and experience who the person really is behind the title.
So what can be done?
The good news is, we can all build character and trust — one step at a time. Because trust and the character of managers and leaders are strongly related, there are some clear steps that can be taken to build trust:
taking ownership

of any poor decisions, bad outcomes, or errors, rather than shifting the blame onto team members and leaving them deal with any consequences

prioritising the good of the team, putting that ahead of personal interest in the short term when needed 

being prepared to be

honest with the team

, following through on commitments and being consistent in the way that rewards are given and policies are implemented

being

open

and frequently seeking feedback or input in making decisions, especially when there may be detrimental effects on team members

leading by example 
Important for a number of reasons
Trust in an organisation's leaders is also important for senior management and CEO's. Not only is it strongly related to important organisational outcomes including productivity, job satisfaction and employee engagement, but we are now in an environment where organisational culture is important for regulators and customers. It may be that we can best help our organisations to be better, by helping managers to be better people. For example, honesty is a key attribute that helps to build trust between the CEO and the Board, and between managers and those they are managing. if trust is an outcome of character, then a lack of trust within an organisation may be a sign that all is not well. It does not stop there. The good news is that these character attributes can also be improved, through seeing the importance of trust in organisations, changing the mindset and enacting changed behaviour to build workplace trust.
---
Written by Dr. Dominic Mcloughlin.
Have you read?
Best Business Schools In The World For 2022.
Best Fashion Schools In The World For 2022.
Best Hospitality And Hotel Management Schools In The World For 2022.
Best Medical Schools In The World For 2022.
The World's Best Universities For Doctor of Business Administration (DBA), 2022.
---
Add CEOWORLD magazine to your Google News feed.
---
Follow CEOWORLD magazine headlines on:
Google News
,
LinkedIn
,
Twitter
, and
Facebook
.
---
Thank you for supporting our journalism. Subscribe here.
---
For media queries, please contact:
info@ceoworld.biz
---
Tags :
Chief Diversity Officer Insider
Chief Encouragement Officer Insider
Chief Engineering Officer Insider
Chief Everything Officer Insider
Chief Experience Officer Insider
Chief Financial Officer (CFO) Insider