How To Improve Your Parenting Skills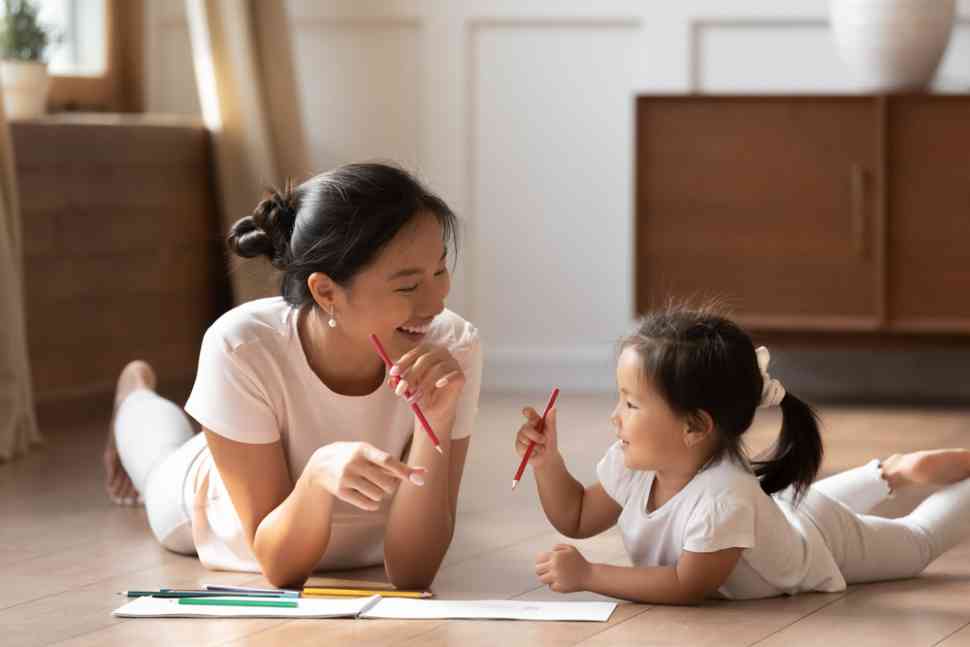 Being a parent is not easy, especially when it is combined with many hours at the office and challenges in other areas of a person's life. So what are the ground rules you have to set to ensure you are going in the right direction?
Being a role model
Kids will not do anything you tell them unless you do it yourself. In their attempt to grow up and learn new things, they try to imitate everything, starting with the people closest to them. To be precise, they build their heroes, and mom and dad will play that role, so it is important to play it as successfully as possible. Remember, there is no chance to fool kids, so don't try to lie to them; this is what it is all about. Being yourself but being the good version of yourself is the key to passing the right messages. You cannot advise your kids to stop eating candies if you do it yourself in front of them. If that seems like a simple task considering that the same rule applies to more complex situations where your behavior will have to be optimal in order for them to adopt it.

Be consistent with your rules
Parents have to put rules to make kids disciplined in a healthy way. This skill will allow them to be a part of society and become cooperative and understand that sometimes things will not go as they wish but as they are. Apart from that, discipline makes kids feel safe. Rules are also boundaries in children's minds, and they act as the protecting walls of a loving home. The challenge when it comes to parenting appears when parents fail to stick with their initial rules and seem to confuse kids. Young children will not only become disobedient but anxious as well. Because children's reaction is often intense with crying loud and breaking parents' hearts, the team's elders seem to break and finally do what the children want; this way, they pass mixed signals to their kids and confuse them even further.

Show your love and express your feelings
Perhaps the most vital thing in your relationship with the kids would be to show them how much you love them, appreciate them and respect them. You are the source that will confirm these feelings in their eyes. Once they get this message from you, they will carry that for the rest of their lives, and you will save them from a lot of trouble and pain. Showing your love means that you express yourself by telling them the exact words they need to hear, but you also express yourself physically by hugging them and kissing them. Love never hurts anyone, and it will definitely not hurt kids.

Control your feelings
On your way to becoming a parent, you have a lot of things to learn, and as we learn new stuff we cannot avoid being moved by our discoveries. A part of them will involve anger and disappointment. Sometimes anger may not even be a result of the kids' behavior; it may have to do with a completely different source that does not have to do with anything that the kids did or say. The fact that they are young and incapable of defending themselves makes them an easy target and it is not a few times that adults get their nerves on their kids. This may be the easy solution for a parent but it is the worst-case scenario for the kid. Their lack of abilities makes them not only easy targets but vulnerable as well. The vindictive ones will get revenge at some point and this will happen when they grow up.

Listen to them and adjust
Our kids are completely different personalities than we are and they have their own agenda that is hard for us to understand. Apart from letting them know what is wrong and what is right and how much we love them, sometimes we have to sit down and just listen. What do they want to do> How do they like to play? What do they want to communicate to us? Once we get the picture we can become more flexible and set rules that will be easier for them to obey. This way we build a deeper and more functional relationship.
Track Latest News Live on CEOWORLD magazine and get news updates from the United States and around the world. The views expressed are those of the author and are not necessarily those of the CEOWORLD magazine.
Follow CEOWORLD magazine headlines on:
Google News
,
LinkedIn
,
Twitter
, and
Facebook
.
Thank you for supporting our journalism. Subscribe here.
For media queries, please contact:
info@ceoworld.biz
Tags :
Billionaire Insider
Centimillionaires Insider
Economy Insider
Hectomillionaire Insider
Millionaire Insider
Super Rich Insider
Think Tank Insider
Ultra High Net Worth individuals Insider
Ultra Wealthy Insider
Wealth Insider
Wealth Manager Insider
Wealthiest Insider