Top 5 Solo Travel Books – How To Inspire A New Experience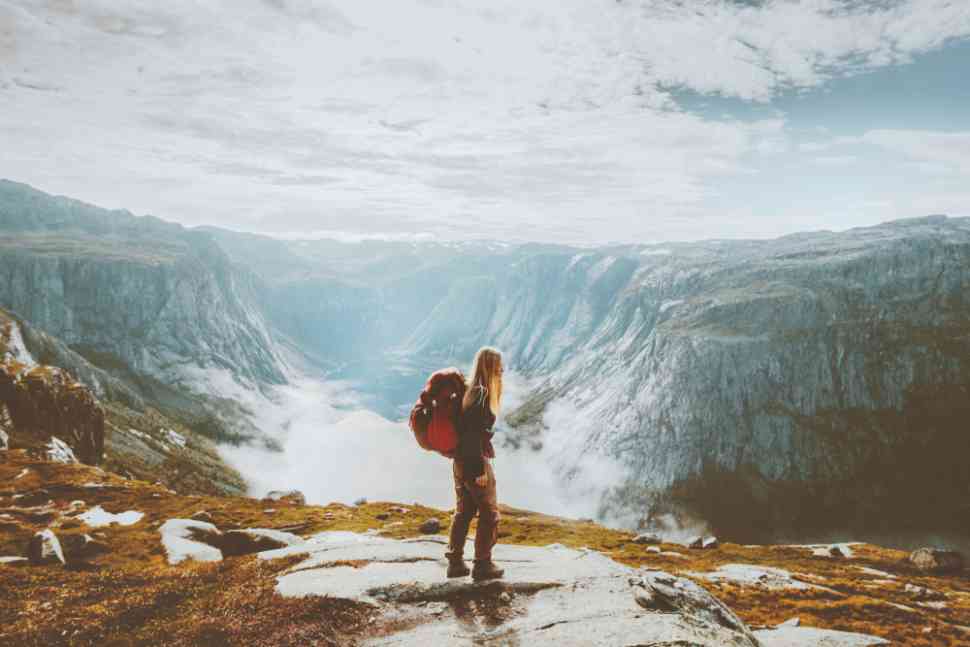 Solo travel is an experience that changes the life of every traveler. As with any trip, it's hard to express your excitement. What happens when solo travel and books come together? They create an explosive cocktail of magic and fantasy. The best books that will inspire you to travel alone are presented in this article. Find your inspiration and courage and plan your next solo trips, along with ideal books for "real travelers." Fasten your seat belts; the trip to the world of literature for solo travelers has just begun.
Journey For One
The decision to travel alone can sound scary to you. But it may be the greatest gift you can give yourself. Journey for one is the perfect place to start organizing your solo trips. Imagine yourself conquering your fears and becoming a confident, empowered traveler. Jodie Hopkins will not suggest where to go, what to see, or by what means to get to. The book gives you the opportunity to get information, to learn through the stories of other fellow travelers who found themselves in some place. Try some of the activities to see if they fit your needs and personality as a solo traveler. This book is full of humorous stories and challenges you to embark on your own journey for one.

Vagabondess: A Guide To Solo Female Travel
In the list of the precious books on solo travel, the Vagabondess of Toby Israel has a place. A hymn for all people, who want to travel alone, face their fears, and live the adventure of their own dreams. Even the most difficult dreams can come true by pouring a lot of struggle and sweat. The author shares more than ten years of solo travel in Asia, Africa, Europe, and Central America. It is a collection of dialogues, philosophies, storytellers, and travel tips. It embraces curiosity, adventure, search, and discovery.
She doesn't bet on romantic lifestyle stories like influencers on social media. On the contrary, with stubbornness, she manages to achieve even the most difficult goals, such as her solitary steps in strict religious regimes. The magic of the book is hidden in nostalgia for a freer past. Hope for a more liberated future by living clearly in the now. Read this to achieve even the most elusive goals in your solo travels.

Dame Travel: Living The Spirit Of Adventure In Solo Travel
For those with passports full of stories, Nastasia Yakoub's Dame Travel book takes you to every dreamy corner of the Earth. A huge celebration of Instagram's solo female travel community with 200 impressive photos and tips for solo travel. The writer, born in the Middle East at the age of twenty, begins her solo adventure in South Africa. She offers volunteer work at an orphanage in Cape Town, which sparked her love of World Travel.
Through her collection of 200 stunning images combined with special captions from her solo adventures in sixty-three countries, she narrates the diversity of different people, as well as the bravery of women who are not afraid to live outside stereotypes. Divided into sections on architecture, culture, nature, and travel information, it helps you find each section easily. Unique experiences are some of the diamonds found within the epic book for those who want to experience the beauty of solo travel.

Down The Nile
A new solo traveler adventure begins with a heroine, author Rosemary Mahoney in her book of the same name, Down the Nile. The author decides to tell her own story on the banks of the Nile in Egypt. She makes the big decision to travel alone to the African country. She manages to rent a raft with oars for one person and begins her journey through the river. She disguises herself as a local fisherman and hides her hair elaborately in a cotton scarf so that the residents do not understand that she is a tourist. Of note, she has no local tour guide or tour leader with her. Through the pages of the book, she reveals her power to overcome every obstacle she finds on her way and describes in the most beautiful colors everything she lived on the Nile. The power of exploration as you finish the book will convince you to start your solo travels.

Now Is The Time To Open Your Heart
Exploring the ideal books for solo travel ends with Alice Walker's masterpiece. The award-winning author of The Color Purple and other books decides to write a book dedicated to the spiritual journey of women. The protagonist named Kate dreams of valleys, mountains, rivers, and every idyllic place with natural beauty. She finds the courage and begins her journey across the Colorado River. Through her spiritual journey, the need for her own inner discovery is created. The moving and emotional loading that springs up in every paragraph of the book gives birth to the desire to know ourselves.
---
Add CEOWORLD magazine to your Google News feed.
---
Follow CEOWORLD magazine headlines on:
Google News
,
LinkedIn
,
Twitter
, and
Facebook
.
---
Thank you for supporting our journalism. Subscribe here.
---
For media queries, please contact:
info@ceoworld.biz
---
Tags :
Chief Investment Officer Insider
Chief Knowledge Officer Insider
Chief Learning Officer Insider
Chief Legal Officer Insider
Chief Marketing Officer Insider
Chief Networking Officer Insider