Top 3 Online Learning Platforms For Arts And Music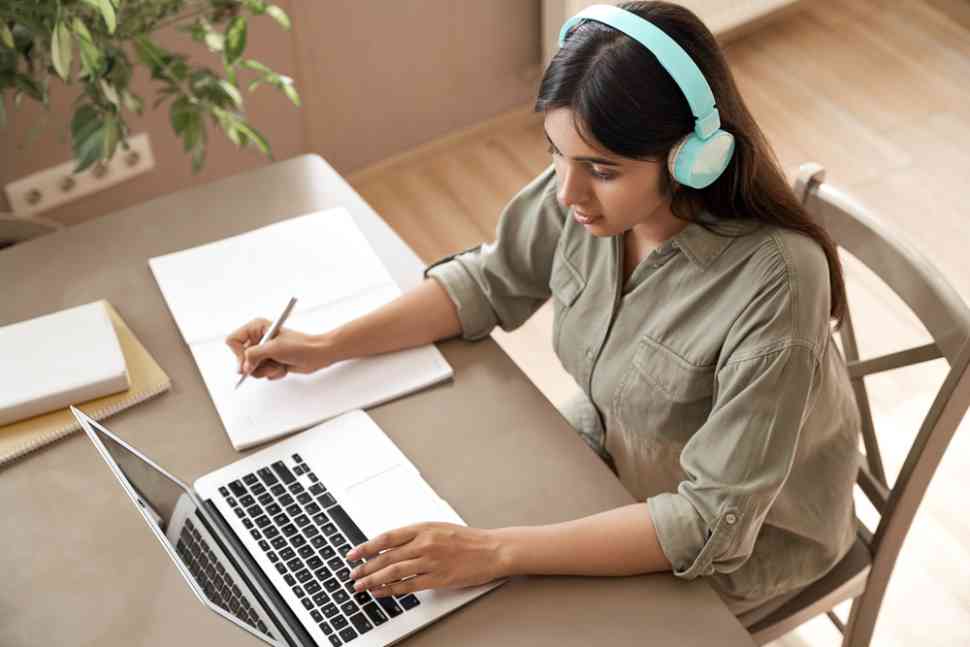 Indian girl student learning online
Online Learning Platforms are easy to access for everyone who wants to gain skills or explore a trending course for fun. These platforms allow anytime access to their users with thorough explanation. The experts associated with online learning platforms have upgraded knowledge on the topics.
Since many of us were and are still facing educational issues due to the Pandemic, online learning platforms have been the perfect companion throughout. Students are increasingly making use of these platforms other than the traditional platforms as these online platforms are cost-efficient, easily accessible, fully explanatory.
Here are some cool Online Learning Platforms for Arts and Music from which you can choose and sign up:
Udemy
Udemy is one of the most popular online learning platforms with an active rate of signing up each day. Udemy has nearly 50 million students registered and around 40 thousand teachers / subject matter experts who are creating online courses with innovative techniques. Udemy makes online learning easy and accessible for all as it provides several PDFs on every topic along with a variety of video content with thorough explanations and complete understanding. Often, instructors also provide PowerPoint presentations that include everything related to the topic for better understanding. Udemy's Application is accessible from both Android and iOS Platforms. Art, Music, Coding, and many more subjects are available with over 1000 courses.
Skillshare
Skillshare is another platform with an active rate of registering everyday. There are more than 3 million students who have signed up on Skillshare and make use of various courses available at their ease. There are up to 25,000 course videos of 20 minutes to 60 minutes duration. The teachers of Skillshare have prepared their teaching modules with care and a sense of duty to the learners community. They start teaching their students from the very basic lessons and end up giving vast knowledge about that particular module. They also engage the students with various activities in between the class which keeps them attendant and active. Skillshare is known to have a course from anything to everything including art, music, web design, and much more. So, if you are looking for a course in Art or Music, this place is just for you.
Coursera
Coursera is a dedicated platform that offers online education and online training courses worldwide. Coursera is a platform that has link-ups with World's best universities and renowned institutions. This is highly beneficial to students who want to grab this opportunity and earn certificates from the world's best universities. The course materials of Coursera are paid as it provides Top class educational services to students through an experienced panel of professionals. Coursera offers specialized courses on subjects like Art, Music, and others. Degree programs and individual courses are also available, supported by on-demand video lectures, tutorials, group discussions, etc. Coursera isn't just a platform that provides a degree with a month course. It enables its students to interact with the World's top professors and gain knowledge.
---
Add CEOWORLD magazine to your Google News feed.
---
Follow CEOWORLD magazine headlines on:
Google News
,
LinkedIn
,
Twitter
, and
Facebook
.
---
Thank you for supporting our journalism. Subscribe here.
---
For media queries, please contact:
info@ceoworld.biz
---
Tags :
Chief Accounting Officer Insider
Chief Administrative Officer Insider
Chief Analytics Officer Insider
Chief Audit Executive Insider
Chief Brand Officer Insider
Chief Business Development Officer Insider