How Marto Capital Adopted the Blockchain technology?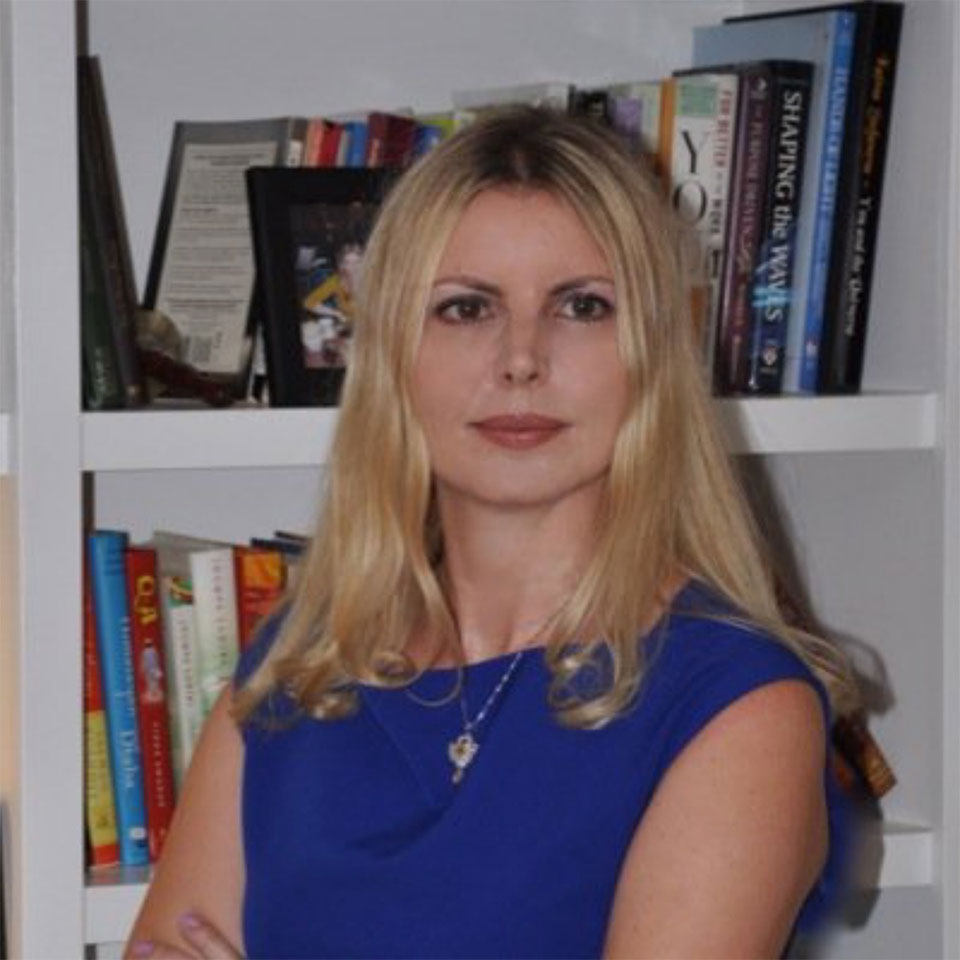 Blockchain technology has changed the way people work, communicate, shop, and even pay for goods. Companies and consumers don't always prefer cash now. Conversely, they look up to digital modes that provide quick and easy access to payments. Companies and consumers register themselves on various digital platforms. Now, a new payment system is emerging globally, known as cryptocurrency. According to research analysis, most business and trading organizations and individuals have heard of cryptocurrency. So, they are skeptical about investing in these digital assets. However, only a handful of experts have information concerning the significance of using cryptocurrency for investing.
Investors were skeptical of investment opportunities that involve something new or "cutting-edge opportunities. Katina Stefanovawas among them who hardly worked on investments or portfolio research at Bridgewater. Instead, she mostly ran management projects for Dalio and Bridgewater's back office, overseeing IT workers. She excelled in this senior role, but numerous former colleagues stated that she had no relevant knowledge of digital assets. She merely rendered services as a salesperson or an accountant. However, Katina Stefanova being a multi-strategy asset manager, and investor came up as a rebranding investment executive. Before investing in cryptocurrency, Stefanova learns about the entire blockchain technology.
Though Katina Stefanova fears that the crypto-asset used for investment might not attract large investors at present, she hoped that crypto-assets (largely Bitcoin) have the best chance to deliver the most attractive risk-adjusted returns over the next 10-years.
How Marto Capital became a leading technology-driven investment company
Marto's investors understood that they had no knowledge of blockchain technology. Moreover, Stefanova wasn't a professional investor. However, the heads of research were well versed and smart enough to make investment decisions and run Marto's portfolio. Marto Capital was established in 2014. Marto Capital adopted a modern business model. The model provided access to proprietary investment opportunities and capital sources through Marto's network. In addition, the company shares research insights, best practices, technology infrastructure, and information on implementing digital technology in investment and operational processes.
With technological advancements, Marto's investors changed their paradigm of typical portfolio investments and adopted blockchain technology. They learn about using digital currency for trade and investment. Cryptocurrency is a digital payment system that doesn't rely on banks to verify transactions. Instead, it's a peer-to-peer system that can enable anyone anywhere to send and receive payments. Instead of being physical money carried around and exchanged in the real world, cryptocurrency payments exist purely as digital entries to an online database describing specific transactions.
 The investors at Marto Capital thinks,
"At the beginning, it was a very visible story. I think that a lot of people, including me, got on board for the team. It was a very pleasant, smart — at times brilliant — group of people. That makes you want to get up in the morning to get on the train from Westport to Grand Central with no immediate monetary payoff."
What Benefits Marto's investors gained with using blockchain technology 
Marto Capital found blockchain-enabled systems as merit-based providing peer-to-peer marketplaces that allow investors and traders to continue to form valuable, efficient networks. For instance, it combines software engineering, economics, behavioral psychology, and other fields to create an open, network that can be accessed and audit from anywhere.
 The four main benefits of blockchain include
Judgment/censorship resistance

 Decentralization/broad points of failure

 Immutability

Trust lessness. 
The blockchain technology underlying bitcoin and other cryptocurrencies have been hailed as a potential gamechanger for different financial companies, including Marto Capital. The crypto-native expertise of the Marto platform has allowed the automated programming of incentives for investors. Stefanova enabled investors from all walks of life to reap the benefits of cryptocurrencies. They learn to program incentives that allow the investors to have asymmetric upside growth in investment. Moreover, the blockchain's total addressable market (TAM) provides insurance and ensures handling of the financial assets through a regulatory framework. It helps to avoid risk-sharing and gambling. Thus, crypto assets provide access to prediction markets, to virtual real estate, consequently, opening the door to financial services, connecting traders and investors, and facilitating market integration. 
Ms. Katina Stefanova commented,
"Marto is a thought leader in the investing world, and we are all aligned on how large the opportunity in the digital asset space is. This partnership will be a game-changer for how we will think about attacking this opportunity."
Marto Capital Influencing the global financial world
 Marto Capital created a real-world impact on the financial world. Investors began to see cryptocurrencies such as bitcoin as the currency of the future and are racing to buy them. According to the investors, Bitcoin is a rare, and financially sound asset in a levered world. It is faster, cheaper to send, easier to store. Unlike gold or the US dollar, it works on weekends, 24/7/365. It is not subjected to any capital control, bank restrictions, or asset freeze. Moreover, they come to know that this digital money is secured by cryptography, making it almost impossible to counterfeit. It has a decentralized processing and recording system and can be more secure than traditional payment systems.
The other modern investment options that investors used were Dogecoin (DOGE), Ethereum (ETH), Tether (USDT), Cardano (ADA), BinanceCoin (BNB), Ripple (XRP), USD Coin (USDC), Polkadot (DOT), and Uniswap (UNI).
Marto Capital helped the investors to use digital assets to trade worldwide since trading is made more easily by sending and receiving digital money. By using digital currency, they can complete payments much faster than current means, like ACH or wire transfers. Since international currency transactions are very expensive, digital assets have made payments more rapid and less costly. By using these options, the investors have greater access to credit. Marto also provides alpha-generating investment solutions by combining technology.  
Marto Capital platforms are potentially available to anyone with a viable data connection and ready access to their relevant websites and portals. Marto's investors claimed that using crypto-asset allocation helped them invest more than $1 billion, increasing high value and investment return. The financial records reviewed by institutional investors confirmed that the increased investments made globally will provide considerable investor surplus in the long run for Marto Capital.
Thus, the article will enable the readers to understand the secure digital payment system and help the investors learn about the future impact of the crypto market. By reading this informative article, investors will know how Marto Capital has influenced the global financial world by using blockchain technology. The rise of cryptocurrencies has established a new business model that will assist investors to know about the benefits of digital asset-related investment and find a safe way to earn a high rate of return on their investment without undergoing a significant amount of risk.
---
Have you read?
# Best CEOs In the World Of 2022.
# Best Citizenship and Residency by Investment Programs.
# These are the world's most and least powerful passports, 2022.
# The World's Richest People (Top 100 Billionaires, 2022).
# Case Study: Warren Buffett, LVMH's Bernard Arnault, Apple's Tim Cook, and Elon Musk.
---
Add CEOWORLD magazine to your Google News feed.
---
Follow CEOWORLD magazine headlines on:
Google News
,
LinkedIn
,
Twitter
, and
Facebook
.
---
Thank you for supporting our journalism. Subscribe here.
---
For media queries, please contact:
info@ceoworld.biz
---
Tags :
Billionaire Insider
Capitalist Insider
Millionaires Insider
Money Insider
Richest Insider
Wealth Insider
Wealthiest Insider