Lindsey Heppner: An influence to be reckoned with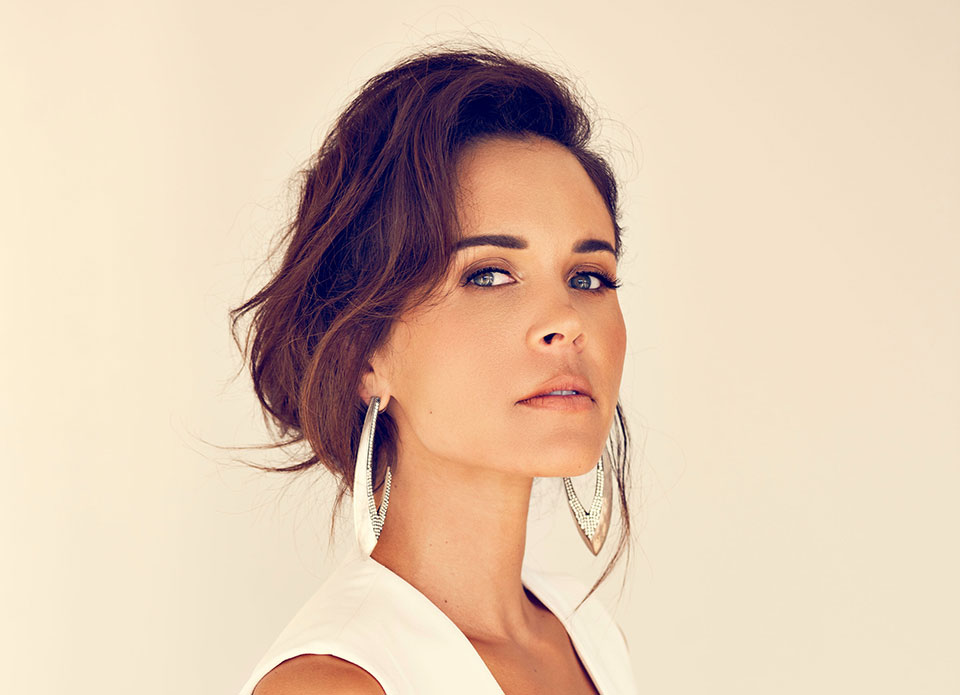 How a self-made multi-entrepreneur is redefining the way we do business. 
In these uncertain times, there is one thing we can say for sure: people are communicating differently. With steady progression that has been gaining exponential momentum in the last decade especially, the rise of social media has officially ushered in an entirely new branch of business marketing: Digital.
Many companies found themselves struggling to translate for their businesses online when the Covid pandemic left them with few other options, but one CEO has been speaking this language all along, and has even coined a few notable phrases herself. Lindsey Heppner, founder of the creative agency VAMPPED, has already proven herself a digital marketing phenomenon with a unique voice and a message worth paying attention to. 
Lindsey began her career as a model and designer who found herself more drawn to the creative minds and strategies behind the camera, even while she herself was in front of it. She then refined these interests and talents into corporate design work, but soon found it to be unfulfilling, and her life increasingly less motivated.
Then in 2014, she was involved in a car accident that could have cost her that life, but instead decidedly changed it. While recovering from her injuries, Lindsey set out to build VAMPPED in an effort to explore a more authentic way of sharing and communicating work and creativity on social media. Her gift for crafting engaging, personable content that spoke truthfully and sought to support and champion others was a breath of fresh air in a medium much more accustomed to biting competition, jealousy and insecurities. 
To call Lindsey Heppner a trailblazer in the digital media world would be a massive understatement. She lasered her focus on an opportunity within the marketing landscape that no one had even considered investing much time or attention in before: the combination of a business's need to build awareness and consumer loyalty, and the special blend of relatability and trust that only a beloved social media influencer can spark.
VAMPPED became one of the first creative agencies to contact and manage these influencers, help them build their own brands, and then pair them with businesses who might benefit from their audiences for a price, not dissimilar to any other B2B transaction. Lindsey's innovation also inspired her to devise and execute the first "influencer tour" in 2015, a concept that is now widely considered to be tried and true in successful marketing campaigns around the world. In 2018, VAMPPED was the first agency to put on a now-famed "Sunday Service" at Coachella festival, and its one-of-a-kind, high-profile events have consistently been named one of the "5 Best Coachella Events" for three years in a row. 
It's no secret that the ways in which businesses engage and retain customers has been rapidly shifting to an online, and particularly social sphere. According to HubSpot's Social Media Statistics for 2022, approximately 4.55 billion people use at least one social media platform as of October, 2021 and 90% of those on Instagram follow a business.
Influencer marketing revenue is expected to surpass $13.8 billion this year, according to Forbes' 12 Digital Marketing Trends for 2022, and by all accounts, that number is sure to continue climbing through the next year as well. Furthermore, the type and quality of content that audiences respond to is veering even more personal, honest, and experiential. If businesses and brands hope to stay in the game and on the minds of consumers, they'll do well to follow the suit of strategic dreamers and bold thinkers like Lindsey Heppner. 
In 2020, when the Covid-19 pandemic caused many businesses to shut their doors, Lindsey transitioned even further into the realm of podcasting and original content creation with her ReVampped podcast and ReVampped.tv network.
As with all of her ventures, these latest endeavors are steadfastly rooted in the pursuit of integrity, compassion and authenticity, and while her podcast guests and content creators are some of the biggest CEOs, celebrities and influencers in the world, Lindsey's passion for bringing great minds and good hearts together always ensures that the messaging maintains a sense of empowerment, joy and generosity.
She's also been a valued guest speaker herself on "Entrepreneurs on Fire," "The Playbook David Meltzer," and other podcasts and industry panels where she shares her insights on the digital landscape, her own path to entrepreneurship, and the importance of mindset for a successful, rewarding life. 
Today, Lindsey Heppner's career trajectory is living proof that her own recipe works; she continues to pursue her own creativity and commitment to fostering community and leadership with every business idea she takes on, and she still finds time to paint, and has enjoyed several gallery shows highlighting her original pieces. A woman of so many talents, she is an innovator ahead of her time who will undoubtedly be a person to watch as her future unveils itself.
The road to building a successful business may always present with ever-changing twists and turns, and adaptability will be the key for thriving, but perhaps that's why Heppner's instincts have usually led her to explore the uncharted side roads as well. After all, she never set out to build an empire; she endeavored to build a better life.
---
Add CEOWORLD magazine to your Google News feed.
---
Follow CEOWORLD magazine headlines on:
Google News
,
LinkedIn
,
Twitter
, and
Facebook
.
---
Thank you for supporting our journalism. Subscribe here.
---
For media queries, please contact:
info@ceoworld.biz
---