Consulting For Executives: A Framework to Package & Position Your Expertise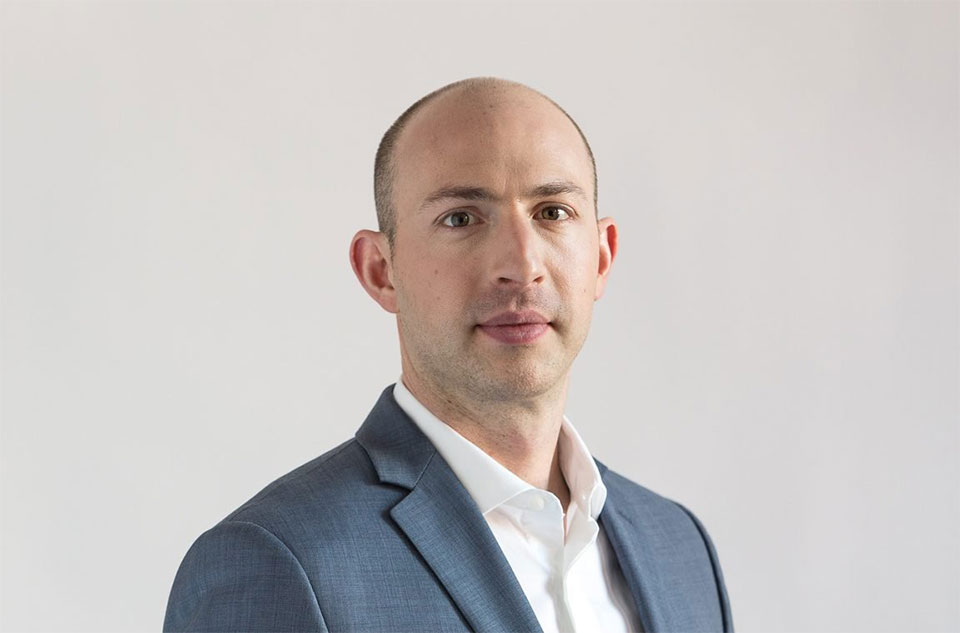 Have you ever wondered how you could monetize your expertise outside of your corporate role?
As an executive and business leader, other companies would benefit from your expertise.
Companies around the world will pay you to solve problems and create results for their business.
However, your challenge isn't delivering your expertise. 
You do this on a daily basis in your day job.
Your challenge is packaging and positioning your expertise so that buyers engage with you.
These are marketing and sales challenges.
And any subject-matter expert who wants to market and sell their expertise faces these challenges.
However, if you learn how to package and position your expertise effectively, you'll create an endless stream of consulting opportunities.
By the end of this post, you'll understand…
How to package & position your expertise…

Win consulting opportunities outside of your corporate position, and…

Feel confident while doing so.
Let's dive in.
Packaging Your Expertise: Problems & Results
You have many different skills, experiences, and accolades.
How do you package these into something that prospects would buy?
That's the first challenge: packaging your expertise in a way that engages buyers and encourages them to buy.
Here is a simple way to do this.
Your experience, skills, and knowledge solve problems.
By solving these problems, you create results.
For example, let's say you're an executive at a non-profit foundation.
In your role, your expertise is raising money through engaged governance, strategic planning, and fundraising performance.
These are your areas of expertise.
The problem you're solving is a problem that many nonprofits have: challenges in raising money. 
And the result you create is simple: you help them raise more money.
This is how you begin to package your skills, expertise, and knowledge into an offer.
Start by writing down the

PROBLEMS

you solve in your current role.

Then, write down the

RESULTS

of solving these problems.

Finally, write down the

ACTIONS

you take (or skills you use) to solve these problems and achieve the desired result.
The actions you take or skills you use are the "meat" of your offer. 
They are what get your prospective client from point A (their current situation) to point B (their desired situation).
But if you don't understand point A (the problem) and point B (the result), you can't create an offer that is attractive to buyers. 
Without these two elements, there is no narrative as to how your skills can actually help them.
Once you've written these elements down, you'll begin to create consulting offers. 
You can package your expertise into a discovery offer: a smaller-scope, lower-priced introductory service offer. 
Because it's inexpensive and low-risk, it's easier to get your foot in the door and sell it to a client.
You can also create full-engagement offers. These are your standard custom consulting services.
After having a meaningful sales conversation with a buyer, you draft up 3 different ways you can help them. 
Here's an example from a marketing executive. 
There are also retainer offers, productized offers, and ROI-based offers.
Packaging your offer begins with… 
Deeply understanding the problems your clients want to solve… 

The results that they want… 

And how your expertise, skills, and knowledge can get them there.
Once you understand those elements, you'll start to position your expertise.
Positioning Your Expertise: Magnetic Messaging
Positioning is the process of making your expertise stand out among your competitors.
It's about finding a unique spot in the market where you can stand out and attract the attention of your ideal clients.
After working with thousands of consultants across the world, we've created a formula to help you find and declare your positioning.
It's called the Magnetic Messaging formula.
Here's the formula:
I help [WHO] to [solve WHAT problem] so they can [see WHAT result]. My [WHY choose me]…
Let's break it down.
WHO:

The industry that you serve.

WHAT (Problem)

: The # 1 problem that you solve.

WHAT (Result)

: The # 1 result that you create.

WHY

: Why ideal clients should choose you.
The purpose of this message is twofold.
One, it positions your expertise and your offer.
Two, it attracts the attention of your ideal clients.
The key with your Magnetic Message (and positioning) is specificity.
Saying "I help small businesses to grow so they can achieve more revenue" is not specific.
It's too generic. It's indicative of poor positioning. And it won't attract the attention of an ideal client.
However, saying "I help medical nonprofit organizations raise more money so they can accomplish fundraising goals. Unlike my competitors, I've raised over $1 billion for organizations in Canada and the United States" will attract the attention of ideal clients.
Note the difference in specificity in terms of who they serve, what problem they solve, what results they can create, and how they are different from their competitors. 
By using the Magnetic Messaging formula — and being specific — you'll write a message that positions your expertise and attracts the attention of your ideal client.
Case Study: Doug Nelson
Doug Nelson, President & Managing Director of The Discovery Group, is an example of a former executive who packaged and positioned his expertise to start a successful consulting business. 
Before starting The Discovery Group, he was the President & CEO of BC Cancer Foundation.
Many of the areas of expertise and skills Doug has — and used in his previous role — he now uses in The Discovery Group.
For example, take a look at the services his firm offers (his packaging):
These services — based on the skills and expertise he's gained serving as an executive — solve problems and create results for his clients.
They are what he offers his clients as his consulting services.
Doug has also positioned his expertise well using Magnetic Messaging:
"The Discovery Group helps boards and senior leadership align their organization so they can accomplish what is most important. As a philanthropic sector executive, Doug has led organizations in both Canada and the United States to new heights, raising nearly $1 billion. Awards for culture, advocacy, governance, and innovative granting are a result of his focus on organizational alignment.
Doug took what he excelled as a CEO and now offers it as a consulting business owner.
By using this packaging & positioning framework in our coaching program, he was able to grow his revenue by 5X.
Not only does he enjoy a higher income — but an improved lifestyle, greater impact, and true freedom.
You can read Doug's full "executive to consultant" case study here.
Of course, there are more details than just packaging and positioning when it comes to becoming a successful independent consultant.
But by doing the simple exercises outlined in this article, you'll package your expertise into an offer and market it to your ideal clients to start meaningful sales conversations.
Imperfect Action
Start by doing the exercises outlined in this article.
Packaging

: Write down the problems your clients might have, and the results you can create for them. Then, write down the actions or skills you can offer to solve those problems and create results. These actions and skills are the basis of your

offer

.

Positioning

: Fill out the Magnetic Messaging formula: WHO you serve, WHAT problem you solve, WHAT result you can create, and WHY clients should choose you. Then, send an email to everyone in your network with your message, and ask them if they know anyone who would benefit from your expertise.
Remember: as an executive, you have the expertise, the skills, and the network to start a thriving consulting business.
Overcome the marketing and sales hurdle, and you'll create a business where you'll have more freedom, a greater income, and a higher level of impact.
The consulting opportunity is yours — if you want it.
---
Written by Michael Zipursky.
---
Add CEOWORLD magazine to your Google News feed.
---
Follow CEOWORLD magazine headlines on:
Google News
,
LinkedIn
,
Twitter
, and
Facebook
.
---
Thank you for supporting our journalism. Subscribe here.
---
For media queries, please contact:
info@ceoworld.biz
---