How Companies Can Create Sustainability Strategies That Get Results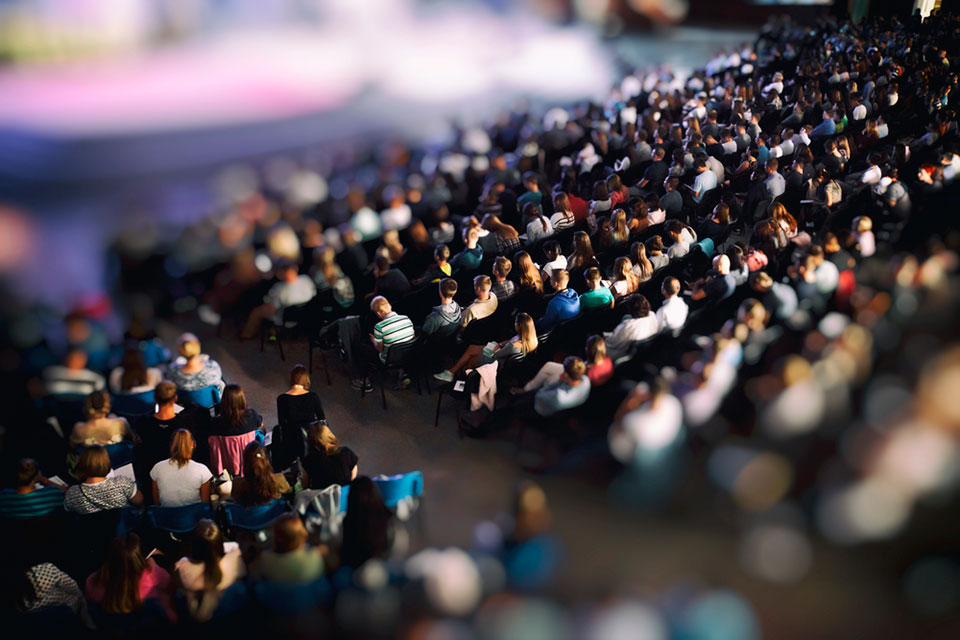 Consumers have made their opinions on corporate social responsibility clear. And when it comes to deciding where to direct their patronage, companies that prioritize social and environmental responsibility have first dibs. Rhett Power discusses ways for companies to adopt environmentally friendly practices as more organizations aim for net-zero emissions. 
Environmental concerns continue to play a key role in consumer decision-making, and that role will likely grow as younger Americans gain spending power. Today, 77% of consumers say that they'd be more willing to buy from a company with a corporate social responsibility pledge, while 73% of investors believe that corporate environmental initiatives have a positive impact on financial performance.
Members of America's up-and-coming generation, Generation Z, have shown a passion for environmental stewardship unlike any generation before them. In fact, a recent Deloitte survey revealed that it remains their chief concern, just ahead of issues such as unemployment and healthcare. Their spending behavior reflects that passion. Among all demographics, members of this cohort are most willing to pay a premium for sustainable products, and many will decide whether to buy from a company based on its environmental impact.
Businesses across sectors have scrambled to meet these consumer demands with varying levels of urgency. Although some have made environmental responsibility a cornerstone of their overarching strategy, others have merely incorporated environmental messaging into public-facing communications. Some have done nothing at all.
The problem with the two latter approaches is that consumers — and especially Gen Zers — are adept at separating authentic messaging from lip service. They've grown up with the internet, and they know how to use search engines and social media platforms to gather information about companies they do business with. Moreover, they're not afraid to expose companies that say one thing and do another.
The Price of Sustainability
In the near future, corporate environmental sustainability initiatives won't just be a means to attract younger consumers — they'll be a strategic imperative. Investor demands and government mandates will add to the pressure on businesses that fail to adapt, and eventually, those businesses will fall behind. Here are four steps company leaders can take to prevent that from happening:
Set sustainability goals.
Your company's sustainability strategy should be closely aligned with your overall corporate strategy. It should account for the risks that environmental degradation poses to your business specifically as well as to society. As you assess these risks and potential steps you can take to mitigate them, don't be afraid to set ambitious goals. Just make sure that each is anchored by achievable metrics that you can use to measure your progress.

If you're struggling to develop a framework for your plan, there are plenty of resources that can help. The Science Based Targets initiative, for instance, is a service that assists companies in setting achievable targets for reducing greenhouse gas emissions. You could also turn to the United Nations' Global Compact for help aligning your corporate strategy with its principles on human rights, fair labor, anti-corruption, and environmental responsibility.

Communicate your efforts.
Companies that are transparent about both their sustainability goals and their progress toward achieving those goals are generally rewarded by consumers. Even if you're not quite where you'd like to be, transparent public communication demonstrates authentic commitment, which is exactly what consumers want. In fact, more than 9 in 10 consumers will remain loyal to a company that's completely transparent.

Alison Gutterman, president and CEO of Jelmar, the family-owned cleaning products manufacturer of CLR and Tarn-X products, explains that consumers are actively looking for brands that align with their values. That's why it's critical to share yours. "Double down on your marketing and advertising efforts to show consumers what you're doing to help the planet," she writes. "This might seem a little boastful, but it's not — it's transparent."

Avoid 'green washing.'
"The combination of pressure and expectations from Gen Z as trendsetters along with a desire to 'be more green' is not only being used to cover up past actions by companies that harmed the environment but also as a reason to charge more for products," says Jason Dorsey, a Gen Z expert and author. With this in mind, you don't have to be the most eco-friendly company on the planet to make a positive environmental impact — so don't act like you are. Almost every company is trying to advance a narrative that paints its products, services, and operations as "sustainable" or "green." However, that strategy can backfire if your actions don't align with your messaging.

Companies that engage in "green washing" — communications that contain false or misleading information about their commitment to environmental responsibility — expose themselves to negative action from both consumers and regulators. As organizations like the European Union and others continue to work toward standardizing the rules governing sustainable economic activity, government agencies, institutional and retail investors, and the public at large will be able to spot deception more clearly.

Engage your employees.
A commitment to environmental responsibility starts at the top, but it requires organizationwide buy-in to spur meaningful change. To ensure that sustainability efforts aren't perceived as a PR directive internally, executives should practice what they preach and then get employees involved as early as possible.

One organization surveyed its workforce of more than 17,000 people to seek employee input on the issues it stood for and used the results to develop a purpose statement guiding its sustainability mission. This type of activity is useful for deciding where to direct your efforts, but don't be surprised if some employees are initially skeptical of your motivations. In order to rally them around specific initiatives, your words must be followed by actions. Ultimately, if your employees know that your efforts are sincere, you'll find it much easier to convince the rest of the world, too, and meet consumer demands for environmental sustainability.
Remember: Sustainability initiatives might seem like a "nice-to-have" currently, but they'll almost certainly be critical to your company's survival in the future. Paving the way toward authentic sustainability efforts within your own organization will secure employee and consumer buy-in for many years to come. And of course, they'll help preserve the precious world we all call home.
---
Written by Rhett Power.
---
Add CEOWORLD magazine to your Google News feed.
---
Follow CEOWORLD magazine headlines on:
Google News
,
LinkedIn
,
Twitter
, and
Facebook
.
---
Thank you for supporting our journalism. Subscribe here.
---
For media queries, please contact:
info@ceoworld.biz
---
Tags :
Alternate Director Insider
Celebrity Board Director Insider
De Facto Director Insider
Nominee Director Insider
Trustees Insider