Ideas for small and medium businesses in the UAE
The United Arab Emirates provides a huge number of opportunities for both indigenous people and expats. The country has prepared excellent ground for opening small and medium-sized businesses. The location of the country is beneficial for entering international markets.
In this article, we will tell you about options for starting your business that don't require going through legal procedures that take a lot of time.
Car wash
Dubai is known all over the world for the abundance of luxury cars in the city. The location of the city in the hot desert suggests that cars are often dirty and that the owners of expensive cars are reluctant to drive dirty cars. Many people own a car, and many also rent a car for long trips. Visitors fancy renting high-speed cars. For example, Ferrari rent in Dubai boasts a large fleet of vehicles, and guests need to be provided with clean cars in excellent condition. That is why the car wash service will always be in demand in this country, the main thing is to choose an excellent strategy for recognition.
Opening a cafe or restaurant
In this country, people live at a fast pace and it is not always possible to cook food at home. That is why cafes and restaurants are always full of people. If you have experience of doing such a business in your country, then you can surprise people with your high-quality national food.
Home food delivery
Another option for doing business is preparing homemade meals and delivering them to customers. Not every resident wants to constantly eat in restaurants and taste delicious dishes. Most wish to eat homemade food, but they don't have enough time to cook it.
Food delivery at lunchtime or home delivery in the evening after a hard day's work will always be in demand.
Creation of non-standard excursions
Many tourists are faced with the fact that when they come to rest in a new country, they are offered standard boring excursions, which they can find in any country. They only differ in landmarks. After reviewing all the proposed excursions, you can create your own unique product and start promoting it.
Creation of a recruiting company
The Arab Emirates are renowned for their hospitality and foreign recruiting. The number of people wishing to find a suitable vacancy and move to this country is undoubtedly surprising. Recruiting departments of companies do not always have time to consider a wide range of candidates. That is why you can open your own company and help those wishing to find a vacancy, and companies find a qualified specialist.
Cleaning service
People living in this country work almost 24 hours a day and only come home to sleep. In this regard, not everyone has enough time for cleaning. This option opens up an opportunity to create your own business to provide such services.
Repair of household appliances
Household appliances tend to get broken. Specialists who know how to deal with household appliances will always be in demand. However, many companies ask people to come to the office to bring a broken item. As a unique idea, you can find qualified professionals and offer your repair services, coming to your clients' homes. Many will like this option since clients will not need to waste their time and bring equipment to the office.
Catering
The UAE hosts a huge number of celebrations and parties. Each event needs the serving of food and waiters who will serve the guests. With a list of restaurants that can cook food for celebrations and a staff of waiters, you can create a business that will always be popular. By building up your clientele, you will be provided with regular customers. After providing top-notch service many will advise you to their friends and acquaintances.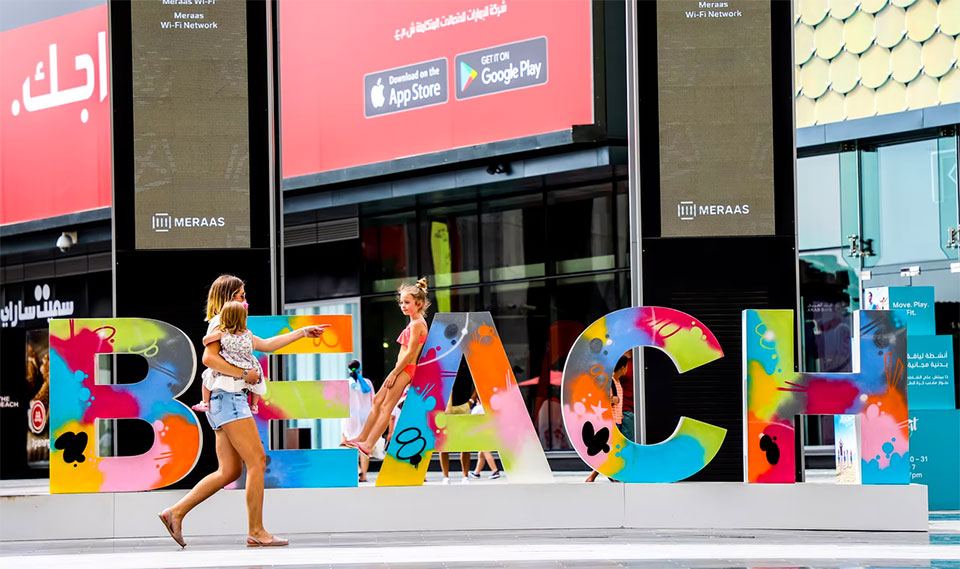 Souvenir products
Such a business is profitable because you do not need to establish a production of souvenirs. It is enough to buy souvenirs in bulk and pack them in boxes and gift bags with your company logo. All you need to think about is an original way of packing and searching for souvenirs, which can be rarely found in stores.
Way to success
In this country, as in any other, there is quite a lot of competition in all spheres of activity. If you want to establish a business in this country, then you need to seriously approach the issue of providing a unique service. In this case, you are guaranteed success.
---
Add CEOWORLD magazine to your Google News feed.
---
Follow CEOWORLD magazine headlines on:
Google News
,
LinkedIn
,
Twitter
, and
Facebook
.
---
Thank you for supporting our journalism. Subscribe here.
---
For media queries, please contact:
info@ceoworld.biz
---
Tags :
Billionaire Insider
Capitalist Insider
Millionaires Insider
Money Insider
Richest Insider
Wealth Insider
Wealthiest Insider