Returning to the Office: What To Do If An Employee Refuses Vaccination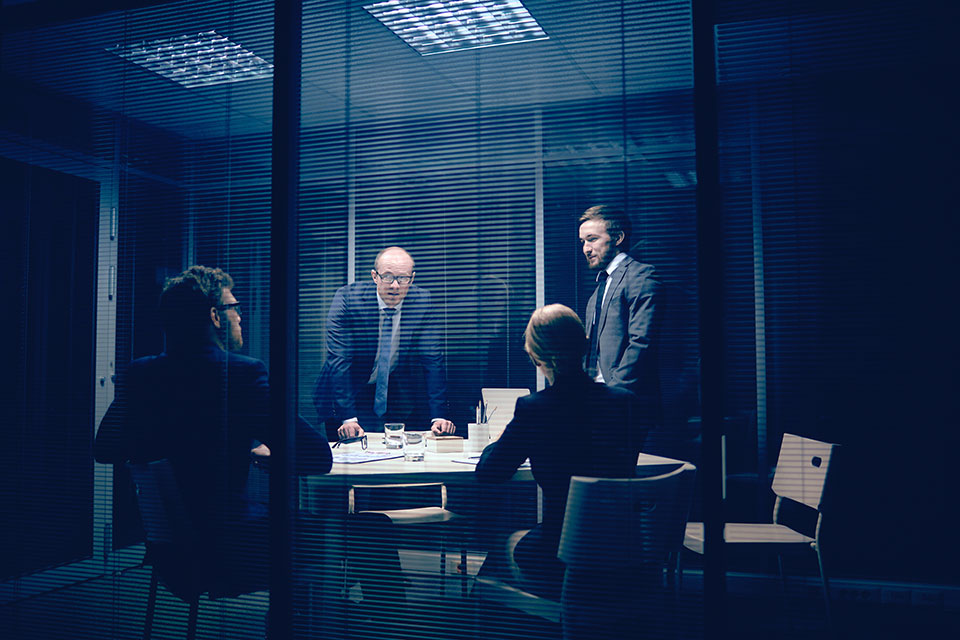 I don't know how many people are sick to death of working from home, but I know I am. Maybe that makes me an outlier. There's just something I miss about the routine of taking the train into work, seeing the team all together. It's ultimately nostalgia, the same way I might feel about the music of Duran Duran, and it's clear that working from home isn't going anywhere, despite what Wall Street might prefer, because it's clear that continued remote work will attract top talent. It's just going to evolve—especially now that the vaccines have made it feasible, for the first time in over a year, for businesses to ask their employees back.
Excepting, of course, the tens of millions of Americans who have opted against vaccination. How can we all safely reenter the workplace if not everyone is vaccinated?
Well, the EEOC recently ruled that, with qualifications, employers are able to require vaccination for their teams returning to in-person work if being unvaccinated poses a threat to others, and with termination as a last resort if no other solutions will work. There are very good reasons to require employees to be immunized against COVID-19, but the simple fact of mass refusal by as much as a third of the adult population wildly complicates matters, as does the uneven geographic distribution of refusers. In short, companies terminating the unvaccinated, especially outside major cities, can reasonably expect to run into staffing problems, especially considering the labor squeeze that's got businesses competing over employees instead of applicants competing over limited jobs.
So, as a matter of law, regulatory direction, and simple justice, employers need to thoughtfully consider what accommodations they can make for unvaccinated team members, especially if you have any immunocompromised individuals on staff who may not be able to receive the vaccine.
My team is small, and has no vaccine recusants, but as a 40-year communications professional and leadership expert, I've been spending quite a lot of time thinking about how business-owners can speak to vaccine hesitant employees and better manage this prickly situation. With that in mind, I wanted to offer some advice.
Start with respect. You might not understand, or agree with, the decision to refuse a life-saving vaccine, but many people have very valid reasons for not trusting the healthcare industry, and the confusion caused by inconsistent medical recommendations along with numerous other communication mistakes throughout the past year and a half have only complicated that further. Moreover, there is a lot of bad information going around and many people don't have the means to adequately vet the good from the bad. You probably won't be able to persuade everyone, but you can, as a matter of practicality, offer fact-based evidence.
Remove practical barriers. Make getting the vaccine easy for your employees. Provide time off, even transportation if needed, and extra sick days for those who get the vaccine in case they feel unwell after. A lot of people are genuinely worried about the impact of side effects, and I've known people, including myself, who've had severe ones.
Incentivize vaccination with bonuses, paid time off, or other concrete, direct benefits. While there's been limited success to this strategy, it's worth trying, and tying vaccination to reward rather than punishment is going to sway some people.
Appeal to employees' emotions—what are they missing out on by not being vaccinated? Champion the message that the vaccine is what allows us to enjoy all of the things we've had to miss out on for over a year.
Prioritize the safety of immunocompromised employees. If you can, schedule so that unvaccinated workers do not share shifts or common workspaces, keep the workplace thoroughly disinfected, and perform daily temperature checks. While there is reason to believe that such efforts may be "hygiene theater," you need to be on the side of vulnerable employees and their fears, as well.
Restrict unvaccinated employees from public-facing roles where they could more easily and readily spread disease. You don't necessarily need to make vaccination a condition for employment, but you need to make clear that the company has an obligation to ensure the safety of its employees and customers. If you don't want to take a hard line approach—which would likely be impractical in areas with low vaccination rates—you can inform unvaccinated employees that non-public-facing or remote work will be found for them unless and until they are vaccinated or the pandemic subsides.
Require frequent PCR infection tests for unvaccinated employees, and furlough infected workers until they're clear.
It's crucial that business owners take practical steps to respect both the agency of their unvaccinated employees and the safety of everyone else. At a certain point, the burden of safety against the pandemic does need to fall on the unvaccinated, but we're not there yet; incredibly virulent strains are still popping up, and the sheer number of refusers means that we may be staring down another brutal, deadly autumn. We must take what steps we are able to forestall that threat; we've lost enough people to this virus, and if the delta variant rips through the unvaccinated population come colder weather, that's something we're all going to have to manage our way through. We can't take responsibility for everyone's decisions, but we have every obligation to respond to those decisions appropriately in our workplaces. Take care of what you can.
---
Written by Eric Yaverbaum.
---
Add CEOWORLD magazine to your Google News feed.
---
Follow CEOWORLD magazine headlines on:
Google News
,
LinkedIn
,
Twitter
, and
Facebook
.
---
Thank you for supporting our journalism. Subscribe here.
---
For media queries, please contact:
info@ceoworld.biz
---
Tags :
Chairman Insider
Chairman Of The Board Insider
Chief Academic Officer Insider
Chief Accessibility Officer Insider
Chief Accounting Officer Insider