How will you benefit from business process automation software?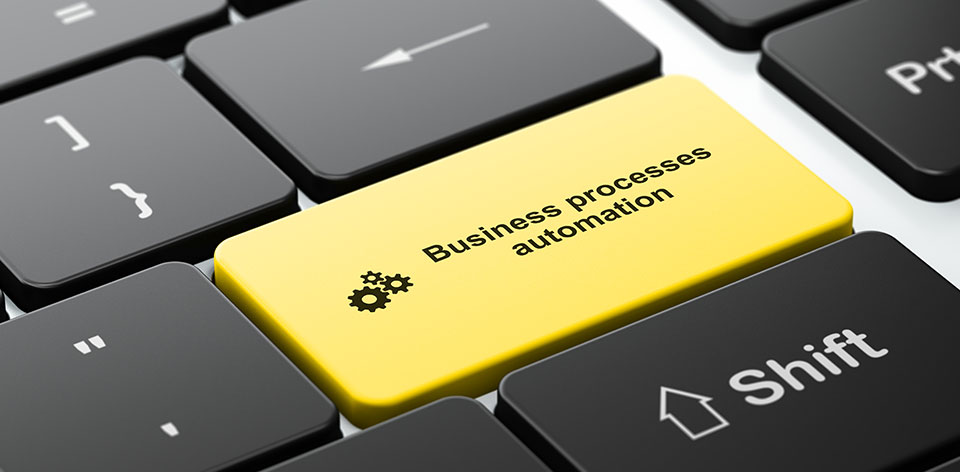 Allowing companies to boost efficiency and optimize expenses, business process automation (BPA) solutions are crucial for any sector. By digitizing workflows, organizations relieve employees from performing manual and repetitive tasks. As a result, it becomes possible to improve staff productivity and reduce costs.
With BPA software, companies can recover from economic recessions triggered by disruptions such as the coronavirus pandemic. Aiming to drive innovation, overcome the COVID-19 crisis, and address industrial challenges, C-level executives and CIOs are making BPA a top priority, which leads to the growth of BPA technology. According to Mordor Intelligence, the digital process automation market is projected to reach $16.12 billion by 2026, increasing from $7.8 billion in 2020, at a CAGR of nearly 13%, during 2021-2026.
In this article, you will learn the main advantages of business process automation, exploring the ways to streamline operations and achieve agility.
What is business process automation?
BPA is technology-powered automation of various enterprise processes. Also referred to as business automation, it enables companies to reduce the time necessary for performing manual, routine, rule-based, and data-intensive operations using specialized software.
SMEs and large enterprises deploy business process automation solutions for different goals, for instance, to track inventory, manage production, control the budget, facilitate reporting, or improve communication with customers. BPA can involve one or a combination of cutting-edge technologies such as the Internet of Things (IoT), artificial intelligence (AI), and robotic process automation (RPA).
When AI and RPA are used in conjunction, it is called hyperautomation—named by Gartner one of the top strategic tech trends for 2021—which makes it possible to streamline undocumented processes relying on unstructured data inputs. The main idea behind hyperautomation is that any task in an organization that can be automated should be automated.
What tasks can you automate with BPA technology?
Using business process automation software, companies can streamline various workflows. Relieved from completing manual and time-consuming operations, employees can devote themselves to activities requiring a higher level of creativity and engagement.
With BPA software solutions, you can automate numerous tasks:
invoice generation
order management
data aggregation and analytics
procurement
inventory tracking
warehousing
enterprise resource management
accounting
billing
payroll management
lead nurturing
sales management
customer support
decision-making
data search, sorting, and vetting
email and call center communications
By applying business process automation tools, you can address multiple challenges, for example, migrate from heavy paper-based workflows or increase the conversion rate. Let's consider what advantages of BPA software you can gain.
The key advantages of business process automation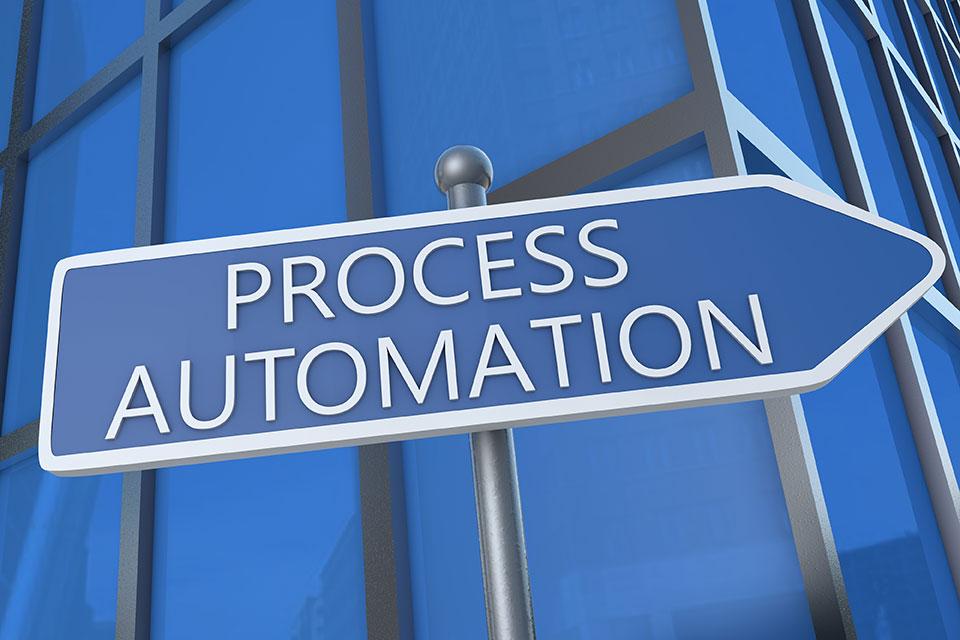 1. Reduced costs
Profitability is crucial for any business aiming to succeed in the market, maintain a competitive profile, and grow. However, it is difficult during a global economic recession triggered by the coronavirus pandemic. Cost optimization has become one of the priorities for organizations that need to survive and generate revenue during and after COVID-19.
To cut down expenditures, companies can use BPA software solutions associated with AI or RPA. Experts at McKinsey & Company revealed that it is possible to reduce indirect expenses—separate from the direct process of product manufacturing or service delivery—by 15-20% in 12-18 months.
According to Statista, 55% of participants said that the use of AI technology allowed them to cut the costs associated with supply chain management by at least 10%.
Analysts at Deloitte found that RPA software bots can help institutions decrease costs by 59% while improving quality/accuracy by 90%. It is worth noting that most of the surveyed executives say that COVID-19 forced them to rethink business models. Deloitte informs that 78% of respondents are adopting RPA solutions and 16% are going to leverage this technology in the next three years.
2. Time savings and increased productivity
With business process automation tools, companies increase staff productivity, reducing task completion time from hours to seconds. BPA software is especially applicable for streamlining work that requires little or no engagement and creativity, for instance, manual data entry, information search, invoicing. RPA technology perfectly suits these goals.
RPA solutions can carry out a range of operations according to predefined scenarios, completely replacing people or at least minimizing their efforts. This is not about physical robots but software agents that replicate human activities when interacting with digital systems.
By deploying RPA, it is possible to achieve significant time savings. For example, Gartner found that the use of RPA can save finance departments 25,000 hours per year by preventing human errors in financial reporting.
"The departments that have experimented with RPA in their reporting processes, however, report a series of additional benefits, from less staff time fixing mistakes and more time allocated to higher-value work. The result is typically higher employee engagement and less turnover." —Dennis Gannon, VP of Advisory at Gartner.
Analysts also revealed that the amount of avoidable reworking in accounting departments can take 30% of a specialist's time. Considering an organization with 40 full-time employees, robotic process automation can save it 25,000 working hours per year and $878,000 annually.
3. Minimization of human errors
By employing digital business automation tools, companies can avoid mistakes, resulting in time and cost savings. Unlike people, BPA software doesn't get tired while performing various tasks—e.g., data analytics, search, and vetting—much faster. Using BPA technologies, it is possible to benefit from effective accounting, warehouse management, and procurement.
With an enterprise resource planning (ERP) system, you ensure data accuracy through its centralization instead of storing information in multiple disconnected locations.
According to Panorama Consulting Group, the surveyed organizations were able to increase data reliability (55%) and provide its availability (80%). Enabling automatic data updates and using embedded formulas, you will minimize human errors and reduce expenses.
Explore the key advantages of ERP software integration.
4. Automated decision-making
More rapid and informed decisions are among the primary advantages of business process automation software. IBM Institute found that BPA systems can analyze data up to 25 times faster compared with the human brain. Therefore, organizations can significantly reduce the time for decision-making.
Artificial intelligence solutions are especially suited for this purpose. A Deloitte survey of 1,900 companies reports that taking better decisions was named the third most important advantage of AI technology (34% of respondents).
With AI applications, it is possible to process large amounts of data, estimate risks, conduct a SWOT analysis, and instantly perform complex calculations. This is crucial for strategic planning, competitor analysis, lending, customer relationship management, research and development.
With valuable data insights made by AI, institutions accelerate decision-making. Healthcare professionals can benefit the most from BPA software as clinicians become able to diagnose diseases more quickly, which can save people's lives.
Learn how to solve the challenges of healthcare with cutting-edge technologies.
5. Improved customer service
Client satisfaction is essential for almost any industry, from retail and e-commerce to healthcare and banking. According to the report conducted by KPMG, 86% of buyers would recommend a brand if they are loyal to it and 43% of consumers will stay loyal even after having a poor experience.
Business automation software solutions can enable institutions to enhance the quality of services and customer loyalty, which is one of the main BPA advantages.
With machine learning algorithms, you can offer users personalized advice—based on the analysis of their activity history (e.g., what users search, watch, and purchase). By integrating a CRM system, you can track relationships with potential and existing clients from the first interaction. A CRM is often employed for task and lead status tracking, which simplifies the work of sales and marketing managers.
According to SuperOffice, users of mobile CRM apps improved consumer satisfaction by 74%, raised sales by 87%, and process efficiency—by 73%. Tech Times reports that thanks to a higher customer retention rate achieved with a CRM, organizations can experience a profit increase of 25% to 85%.
Explore what challenges you can address with a CRM solution.
Using AI-powered chatbots, it is possible to ensure help desk support 24/7, automatically answering user questions and providing the requested information. Considering practical examples, KLM—a Dutch airline company—incorporated a bot to facilitate communications between clients and agents. As a result, KLM was able to increase customer interactions by 40%, which allowed it to enhance service and boost user engagement.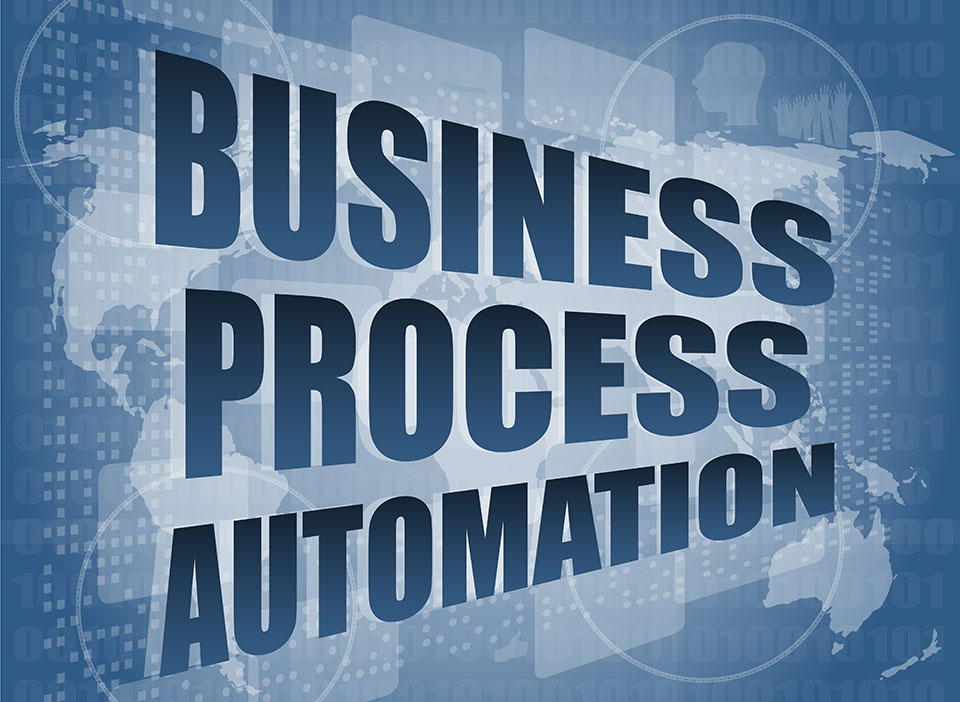 Final words
Business automation software solutions can provide you with many benefits, enabling you to maintain a competitive profile, increase profit, and raise overall efficiency. With BPA technology, it is possible to address various industry-specific challenges, for instance, offer customer support 24/7 using a chatbot or ensure data reliability by integrating an ERP system.
By delivering personalized client service and interacting with users, you will increase loyalty to your brand and boost sales. Thanks to the minimization of human errors, your organization will significantly reduce costs and avoid extra work. Relieving employees from performing mundane, rule-based, and data-intensive operations, you will allow them to focus on more creative and revenue-generating activities.
If you need to develop business process automation software, contact Arateg software development company. They'll get back to you within 24 hours and help resolve all issues. The consultation is free of charge.
---
Add CEOWORLD magazine to your Google News feed.
---
Follow CEOWORLD magazine headlines on:
Google News
,
LinkedIn
,
Twitter
, and
Facebook
.
---
Thank you for supporting our journalism. Subscribe here.
---
For media queries, please contact:
info@ceoworld.biz
---