Why women are key to sustainable investing …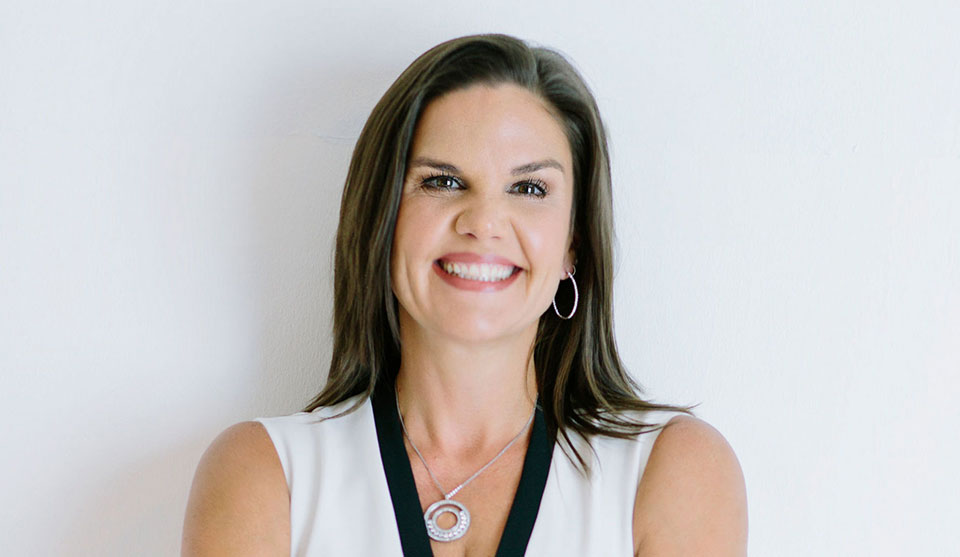 The concept of sustainable or ESG investing has been around a while, but it has taken time for it to enter into mainstream discussions. That moment has now arrived. Sustainable investing is all the rage in both the institutional and retail investment worlds, with more and more investors looking to how we can use our investment decisions to bring about positive change in the world. 
This mainstreaming of sustainable investing is increasingly welcomed with open arms. That said, we still have many miles to travel and challenges to overcome – particularly when it comes to fully activating retail investors. However, as we look ahead, one of the most significant and exciting trends points to the role that women are playing in driving sustainable investing forward. Female investors are potentially the gamechangers in the field.
Sustainable investing defined
Sustainable investing is an investment discipline that considers environmental, social and corporate governance (ESG) criteria to generate long-term competitive financial returns and positive societal impact. Various other terms are often used such as ESG or responsible investing, even ethical investing – while there are nuanced differences, it's fair to say that the commonality is to achieve positive change, invariably with a social or environmental dimension.
Most big investors now believe sustainable investing is good risk management, leveraging the practice to help manage risk in uncertain times. Just take a look at what has happened since the COVID-pandemic swept the world. Initially many sustainable investors held their breath, collectively fearful of what it would mean for its impressive growth. But the worse did not happen – in fact, it turns out that companies and funds that manage sustainability risks better also manage other risks better. These companies and funds have tended to outperform their peers.
Why are women the potential frontrunners? 
Women are economic powerhouses. They create, they control and they influence a huge amount of wealth. As consumers, the purchasing power of women is bigger than the GDP of China and India combined. As investors, women's proportion of private wealth is growing, with this trend set to continue at speed.
At the same time, we know that women care about where their money is invested. We have overwhelming evidence that women are highly motivated to think about impact and non-financial returns in their investment and financial decisions. Research surveys from across the world consistently report this finding. For example, research from Moxie Future found that 83% of women surveyed care about where their money is invested and 69% of women feel a sense of urgency to invest responsibly. This is where financial feminism takes hold and finds an exciting and powerful intersection with sustainable investing.
Unleashing the power of financial feminism 
Financial feminism is rapidly gathering momentum across the world, as we wake up to the ongoing challenges that many women continue to face when it comes to money and the very apparent lack of progress we are making. However, it is not just about women earning and investing on a par with men.
Rather, if we recognize how women are engaging with sustainable investing, financial feminism also represents the opportunity for women to use their financial power to build the kind of world that they want to live in. Sustainable investing is a lever of change and one that women across the globe are seeking to use as they become increasingly financially empowered.
For proponents, understanding these emerging investment needs of female investors is critical to moving capital at scale towards sustainable companies and assets. As women increasingly own more of the world's private wealth, the potential for sustainable investing's trajectory is massive. What we need to do now is determine what action must be taken to support women on their sustainable investment journey.
So with this momentum, what is holding women back? 
Unfortunately, the financial industry has not done a great job at connecting with its female clients. Many women report feeling disengaged from personal finance, less confident about managing money, and often patronised or talked down to by financial advisors.  In part, we need to encourage more women to work in the industry itself. Better gender balance is critical because diversity of thought, experience and action are core components of what the financial services industry needs to be fit for the future. This includes being more closely aligned with the needs of female clients such as offering more ESG products and services.
We should also consider how we communicate with women about investing given that many hold the self-perception that 'investing is not for them'. This is no surprise when you look at the way that both the industry and mainstream media communicate with women about money. Research indicates that we often portray women as excessive spenders, in need of guidance to help them save and restrict. Perhaps, knowing that many women want to consider the impact of investments, we should reflect this in our media and advertising.
Looking ahead
One good thing to come out of the pandemic is that many women are more focused on their financial futures. For example, a survey on women and money from UBS found that 63% of women felt that COVID has affected how they think about money, and they're more likely to discuss issues such as financial reviews and investing with their spouses and children. In a study by Fidelity Investments, 67% of women interviewed said they are more engaged in managing their money and have expanded their efforts to help shore up their finances.
Reflecting on this trend, and with women now owning over a third of the world's private wealth, their direction of travel has the potential to completely reconfigure the investment industry. For female investors, through driving capital towards the companies and sectors they want to succeed, as active sustainable investors, women are asserting our view on what the world should look like – cleaner, fairer, equitable and sustainable.
---
Jessica Robinson is the author of Financial Feminism: A Woman's Guide to Investing for a Sustainable Future, published by Unbound, priced £10.99.
Track Latest News Live on CEOWORLD magazine and get news updates from the United States and around the world. The views expressed are those of the author and are not necessarily those of the CEOWORLD magazine.
Follow CEOWORLD magazine headlines on:
Google News
,
LinkedIn
,
Twitter
, and
Facebook
.
Thank you for supporting our journalism. Subscribe here.
For media queries, please contact:
info@ceoworld.biz
Tags :
External Director Insider
Independent Director Insider
Inside Director Insider
Non Executive Director Insider
Shadow Director Insider