Top Sustainable Fashion Brands In The US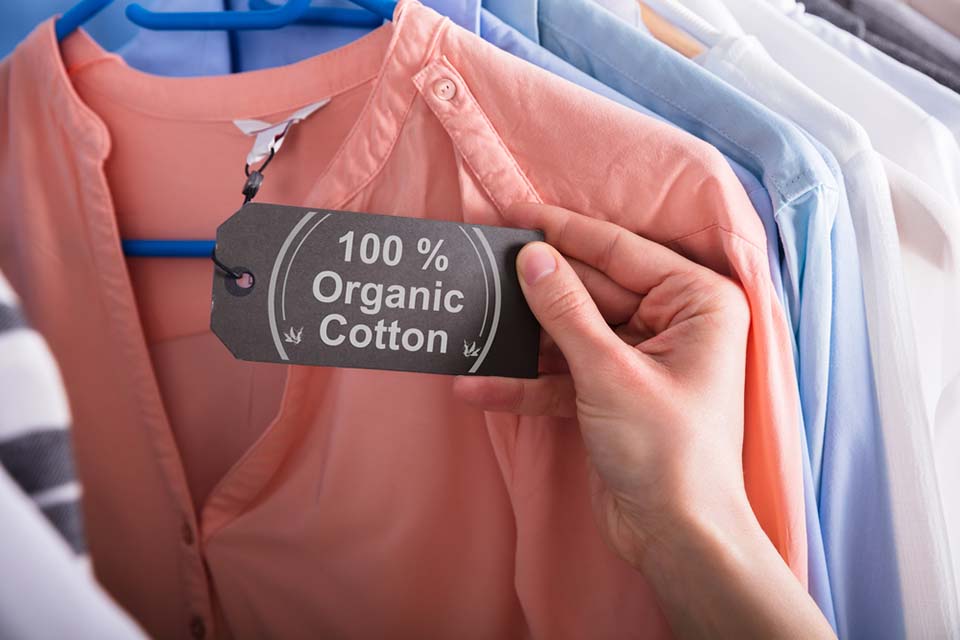 Sustainable fashion today is ruling the roost. It has managed to create the right amount of buzz in the clothing world and deservedly so! The use of biodegradable fabrics which do not affect the environment along with the locally produced goods is what is making the sustainable sector promising.
So, if you are someone looking for major clothing labels pioneering this idea, then fret not. The blog below has top brands in the USA which have created a solid footprint in the sustainable sector.
Amur
The fashion brand has woven a legacy of its own due to the products it churns out. Born from the heart of New York City, Amur is known for the extensive use of eco-friendly textiles like organic cotton, silk, along with regenerated fibers. From dresses to jumpsuits, all the garments project luxury in the right way which makes the clothing line a winner from all aspects.
Pact
Pact is another brand located in Colorado, USA which has created waves in the sustainable fashion industry. What makes the brand different from others is that it makes clothes that do not harm the environment. From super soft tees, undergarments, and dresses everything is made from 100% cotton, ideal for daily wear.
Flor et.al
Ever since its debut, Flor et.al has successfully carved a niche for itself. The brand laid its foundation stone in the Big Apple and has mastered the eveningwear collection with an ace. What's more interesting is that the brand has also partnered with NEST a non-profit organization to connect to designers all over the globe to enhance your closet collection
Eileen Fisher
Eileen Fisher is another fashion house that has made a name for itself in Sustainable clothing. The company houses sizes from XXS to 3XL and has been working towards its vision to reduce greenhouse emissions. One of the best brands to look forward to if you want to invest in a sustainable fashion.
Gabriela Hearst
Gabriela Hearst is another designer known for making a splash in the sustainable fashion industry. Her luxurious collection speaks oodles about style and panache in a different way. Also, the brand is the first to have TIPA packing in place of the regular plastic packaging, for making a remarkable difference.
Able
Able is another fashion label that is predominantly set towards creating a difference with women empowerment. The brand churns out wardrobe staples like denim, bags, and other accessories which are driven by sustainable fashion. ABLE also practices a pretty straightforward policy through which you get free shipping until the order meets your expectations.
DOEN
Doen is a brand spearheaded by a group of women based in Los Angeles, California. The specialty of the fashion house is that it creates ensembles out of natural fabrics. While the brand actively engages in domestic production their wide collection caters to one and all including children to adults.
Tradlands
Tradlands is ruled by one simple notion "To create high-quality essentials for women". It is this very basic thing that drives the brand altogether. The brand ensures that each purchase you make is crafted out of top-quality fabrics, which produce less waste and sit high on the fashion parameters.
TOME
TOME is a clothing line based in New York. The brand is an avid follower of sustainable fashion and therefore incorporates organic cotton and hemp into its collection. Another interesting aspect of the fashion house is that all clothes have a neat tassel feature which is made by refugee women.
Reformation
If you are an aspiring sustainable fashionista, then Reformation is the one brand for you. This Los-Angeles-based brand creates fabrics from upcycled material. Dedicated to commit to environmental footprint, the brand has even introduced extended sizing to the collection.
Track Latest News Live on CEOWORLD magazine and get news updates from the United States and around the world. The views expressed are those of the author and are not necessarily those of the CEOWORLD magazine.
Follow CEOWORLD magazine headlines on:
Google News
,
LinkedIn
,
Twitter
, and
Facebook
.
Thank you for supporting our journalism. Subscribe here.
For media queries, please contact:
info@ceoworld.biz
Tags :
Billionaire Insider
Capitalist Insider
Money Insider
Non Executive Chairman Insider
President Insider
Richest Insider
Senior Vice President Insider
Wealth Insider
Wealthiest Insider