3 Ways To Propose In An Original And Elegant Way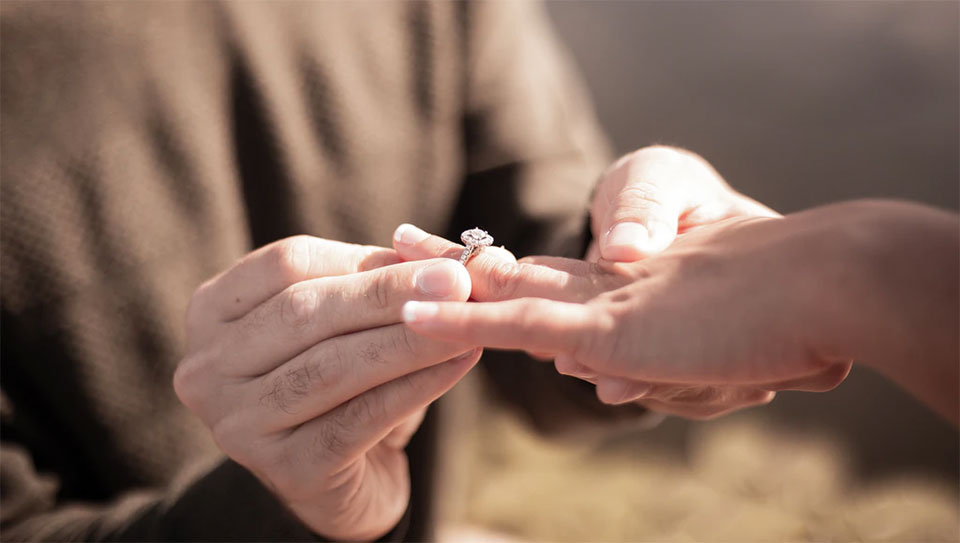 The day of marriage is a social event accompanied by an elegant celebration after the ceremony. However, the day that two people decide that they want to connect with the sacred bond of marriage is more emotional. Nowadays, thankfully both men and women can propose and stereotypes that want only men to take action are becoming less and less popular. Tears of happiness often come along with the proposal and because the one who decides to propose has to carry the responsibility of having the mission completed, we decided to help you by providing some ideas on how to make the proposal successful depending on your character.
Film your own proposal

Here, is a good idea! You want to make your girl or boy cry? Well, you can involve her in the process in a funny way. You can create a film based on real emotions with you two sharing an amazing part of your journey as a couple. This recommendation is the most alternative and maybe it will touch younger peoples' hearts. You can ask a professional cameraman to come and film the proposal. You will ask your woman or man to stand in front of the camera holding a bunch of big carton cards in her hands.

The direction will be that she should show every card for a few seconds on the camera and then move to the next card. The text written on cards will inform the audience on what it is about to happen, So, basically, you have everything you want to say in your proposal written down on the cards. Of course, the lucky lady or guy will not have a clue of what is going to happen and will be surely surprised when you go down on your knee at the end of the process and ask her to marry you. The good thing is that the proposal and your future bride's reaction will be all recorded on camera, helping you keep the memory alive for years. You can even show the film to your friends and kids if you feel comfortable, or leave it for yourselves.

Include others in the process
Surprising your partner will definitely add a point to the whole proposal. Even if the other person is expecting the proposal, this doesn't mean it cannot come as a surprise as long as you plan it correctly. Don't let your partner assume that the proposal is about to occur. Don't make any allusion about the marriage, before you drive him or her to the ultimate experience of proposing. This time our suggestion is to use your friends' help or the service of a professional. You can take your girlfriend or boyfriend for a usual walk to the park. As you walk your friends or professional actors will start gathering near you creating a wall in front of you. As you see them, the normal reaction would be to stop to see what is going on. Later on, every single person will spell out a word creating the sentence: "Will you marry me?". If you want to make the experience more overwhelming you can include a pet or a kid that will carry the ring on your behalf. So, instead of proposing yourself, you will turn this into a social event, creating a community of people who will be involved in your special day. If you and your partner enjoy the publicity and are social you can give this option a try.
Prepare a classic and elegant proposal
While sharing your happiness with other people is an amazing emotion, some people are more introvert and prefer to keep the deep emotions for themselves and their beloved ones. This is why classical ways to propose have survived over the years. For this type of person, we suggest preparing an event that includes romantic music, nice quality wine, and maybe a light meal. Keep in mind that after the proposal you will both be overwhelmed with emotions, so food is not something you want to emphasize. To make your approach personal, you could write a poem, or a song, or even a drawing if you are good with the paints that will address your partner to a special and private moment of you as a couple. It could be a picture of your first day or a poem about the first day you realized you wanted to spend your lives with each other. In any case, we recommend you plan this for the evening time, because we believe it is more appropriate. A nice idea would be to organize a soiree in your house or the suite of a high-class hotel. Maybe your proposal will not come much as a surprise, but if you choose the right words to propose the outcome will be fantastic.
---
Commentary by Anna Siampani. Here's what you've missed?
Highest Paying Technology Jobs.
Highest Paying Healthcare Jobs.
Highest Paying STEM Jobs.
Highest Paying Jobs Without A College Degree.
---
Add CEOWORLD magazine to your Google News feed.
---
Follow CEOWORLD magazine headlines on:
Google News
,
LinkedIn
,
Twitter
, and
Facebook
.
---
Thank you for supporting our journalism. Subscribe here.
---
For media queries, please contact:
info@ceoworld.biz
---