How Social Isolation in the Pandemic is Compounding Loneliness for Many—Even Those at the Top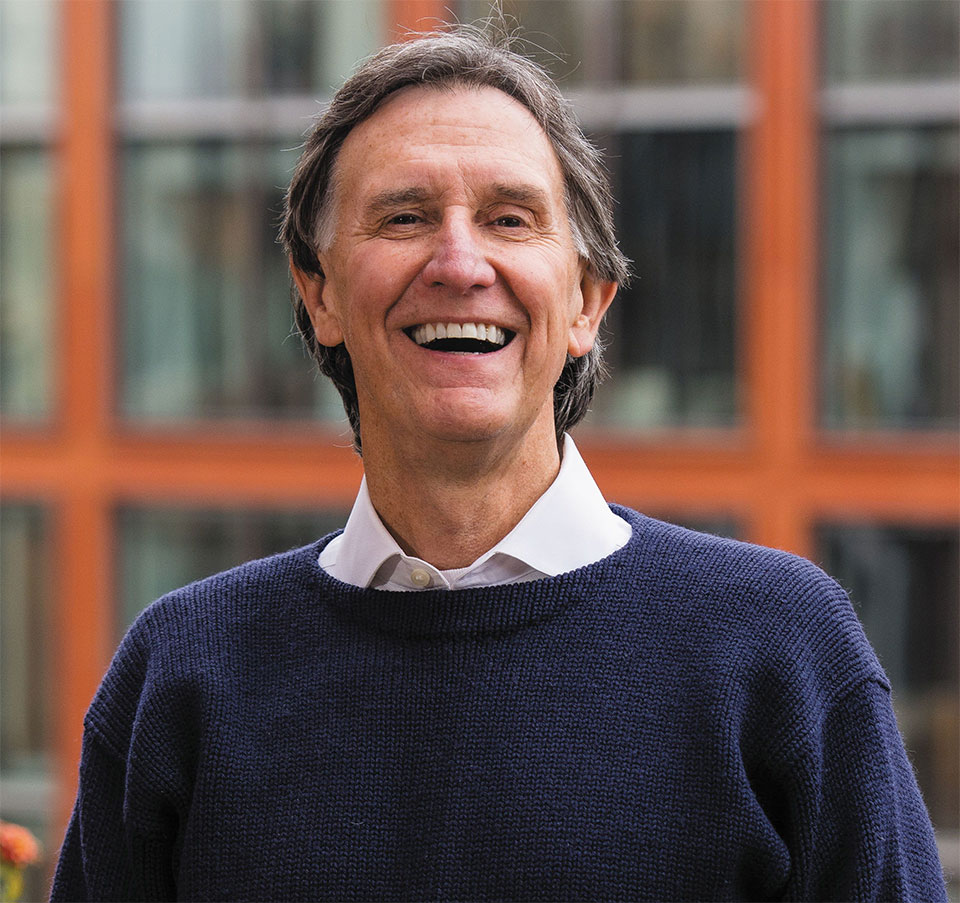 Two realities have laid to rest the spurious notion that CEOs and others in the C-suite are different—superheroes immune from what afflicts lesser mortals. The ubiquitous nature of COIVD-19 and the loneliness epidemic sweeping our nation are proof positive that we all are vulnerable. All our merit badges and notable accomplishments offer no immunity to the randomness of life's arrows. Both during and before the pandemic, I made a few observations about the pain of loneliness and isolation and its affect upon us all, but especially those in the C-suite. Let me first provide some context.
Our social isolation during this pandemic has only compounded the existential pain of loneliness felt by so many Americans. Before the coronavirus pandemic, the UCLA loneliness index reported that one out of every two Americans said they were lonely. Former Surgeon General, Dr. Vivek Murthy, named loneliness, not obesity or even smoking—as the greatest public health hazard of our time. In the 1990s, Harvard researcher Robert Putnam sounded the alarm about our growing isolation in his fascinating book, Bowling Alone. He cited two examples to demonstrate the fraying of America's social fabric, the demise of bowling leagues and the sparse attendance at PTA meetings. Since then, these examples have only grown as people rely more on social media, and the culture around socialization continues to change in both urban and rural areas—especially now amidst a global pandemic. Clearly much has changed since a young French scholar, Alexis Tocqueville, ventured to America in the late 18th century to discover America's true greatness. Among his surprising findings was not our nation's abundant natural resources nor even our pioneering spirit, rather our local associations and groupings with common interests. That was the American magic.
It would seem that those with power and positioning would be immune from the pain of isolation. Yet an RHR International survey of public and private company CEOs found that half of the respondents self-reported they were lonely, while 61% of them felt this hindered their performance. The Harvard Grant Study is the longest longitudinal study ever undertaken, tracking some of the best and brightest since 1938.  is the longest longitudinal study ever undertaken, tracking some of the best and brightest since 1938. It provides an unrivaled look at the lives and values of leaders as they age and mature. This study was less a theoretical piece and more a practical investigation into what makes for a happy and purposeful life. Unsurprisingly, Harvard psychiatrist, George Vaillant reported that rather than money, career success or even good health, true satisfaction is tied to one thing and one thing only—rich and trusted relationships.
The truth is that the pain of loneliness challenges all of us, irrespective of one's social status or economic positioning. We all hunger for and are made for relationships. While technology can often mask our isolation, it is not up to the task of addressing this challenge alone.  Sadly, our culture often regards relationships as mere commodities. "Networking" reduces life's most valuable associations to transactional exchanges. So, what is a leader to do? How can we go about forging strong relationships in today's complicated and fast-moving society, which feel authentic and true? Thankfully, there are several models out there. A group of well-known CEOs formed a circle of trust for one another soon after being named to lead their respective global companies. Among the group were Steve Reinemund, Chairman and CEO of Pepsi, Jeff Immelt, Chairman and CEO of GE, Bill Weldon, the leader of J&J and several others. Their aim, rather than to promote their various companies and parochial interests, was to foster peer-to-peer sharing and trusted friendship. They saw this group as a viable antidote to the unintended consequences of great accomplishment, disconnection.
I started a similar group 30 years ago with John Whitehead, the legendary head of Goldman, Sachs. Our group of "seekers" as we call them, was composed of individuals of great accomplishment but who also acknowledged by their regular attendance that they were looking for the illusive "more," both in respect to relationships, as well as in finding greater purpose. Frankly, we all are in search of what Freud called 'the riddle of life." Deep relationships of trust rest at the core of this important quest.
However, you don't need to be part of a formal group like these to find "more." By seeking out others who share your position you put yourself among your peers, and open yourself up to share common success, and challenges, which will help you grow as a leader.
Three thousand years ago, a wisdom teacher wrote this truth:
"Two are better than one, for they have a good reward for their toil. For if
one falls, the other will lift him up. But woe to the one who is alone when he falls
and has not another to pick him up."
This remains relevant today.
---
Commentary by J. Douglas Holladay. Here's what you've missed?
Countries With The Best Quality of Life.
Best Countries For Adventure Tourism.
World's Best Countries To Retire.