Paris Stopover Guide: How To Spend 24 Hours in Paris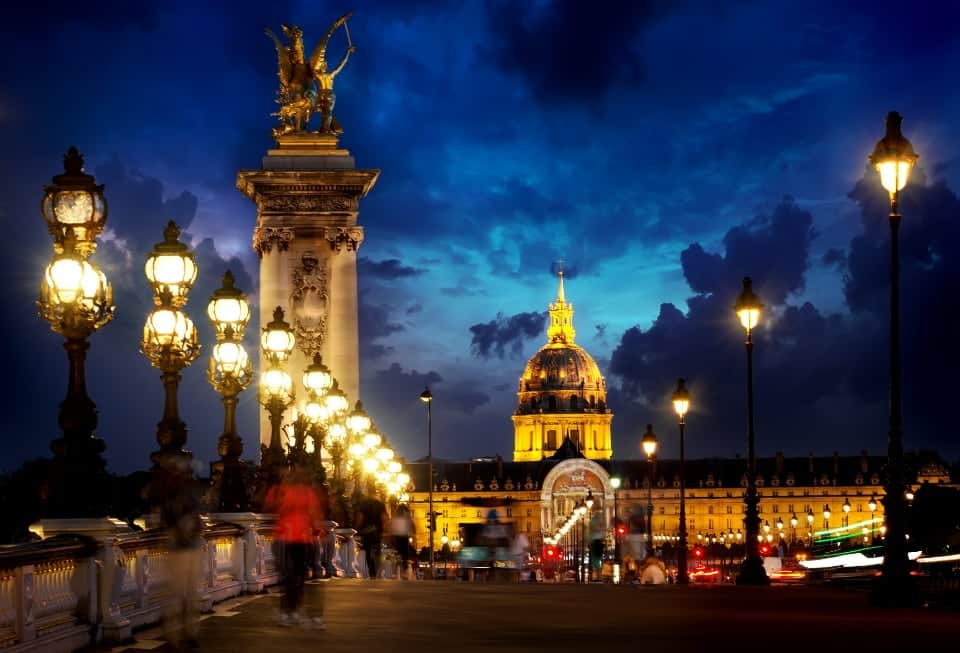 The City of Lights is renowned all over the world for its art, gastronomy, and culture. A day won't be enough to properly explore and experience Paris. However, if you have only 24 hours to spend in Paris, we have come up with a list of must-visit attractions. Go ahead, make the most of your short stay in this wonderful city.
Eiffel Tower
The Eiffel Tower was built to mark the centennial of the French Revolution. It also showcased France's industrial superiority at the time it was built. Nobody will believe you if you say you went to Paris but did not visit the Eiffel Tower. That's how much of a must-visit this majestic structure is.
Arc de Triomphe
The Arc de Triomphe is an architectural symbol in honor of those who died for France in the French Revolutionary and Napoleonic wars. Names of all the French generals and battles are inscribed on the inner and outer surfaces of this structure.
Le Louvre
A central landmark of Paris, Le Louvre is a historic monument. Home of Leonardo Da Vinci's masterpiece, the 'Mona Lisa', Le Louvre is the world's largest art museum. This museum also houses some other notable gems like The Coronation of Napoleon, Venus de Milo, the Winged Victory of Samothrace and Liberty Leading the People.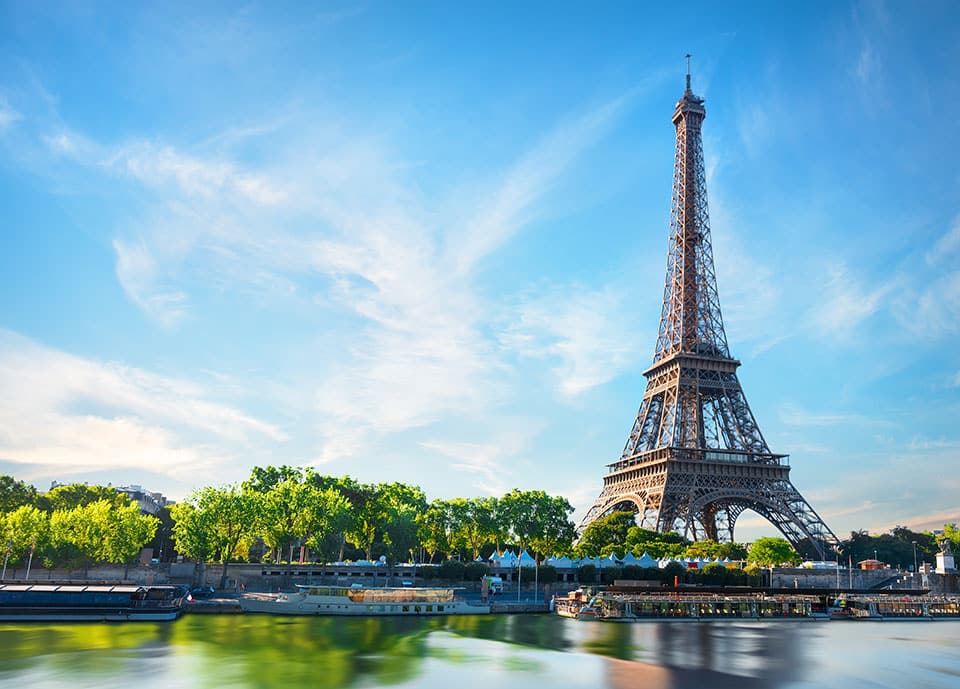 Île de la Cité
One of the 2 small islands in the middle of the Seine is the Île de la Cité. This charming island is brimming with history.
Located in the eastern end of the Île, Notre Dame is the most famous of the Gothic cathedrals of the Middle Ages. Meaning "Our Lady of Paris", Notre Dame de Paris is known for its architecture and size and is the most popular attraction on the Île.
A royal chapel within the Palais de la Cité, Sainte-Chapelle was built in Gothic style. The relics of Jesus Christ that the French Monarchy acquired in the Middle Ages were originally housed at Sainte-Chapelle. They are now in the cathedral treasury of Notre Dame de Paris.
Pont Neuf, meaning new bridge, is an iconic bridge that connects mainland Paris with the Île de la Cité. Ironically, it is the oldest standing bridge on the Seine River.
You may spend a pleasant afternoon shopping for gifts like souvenirs and music boxes at Marché aux Fleurs.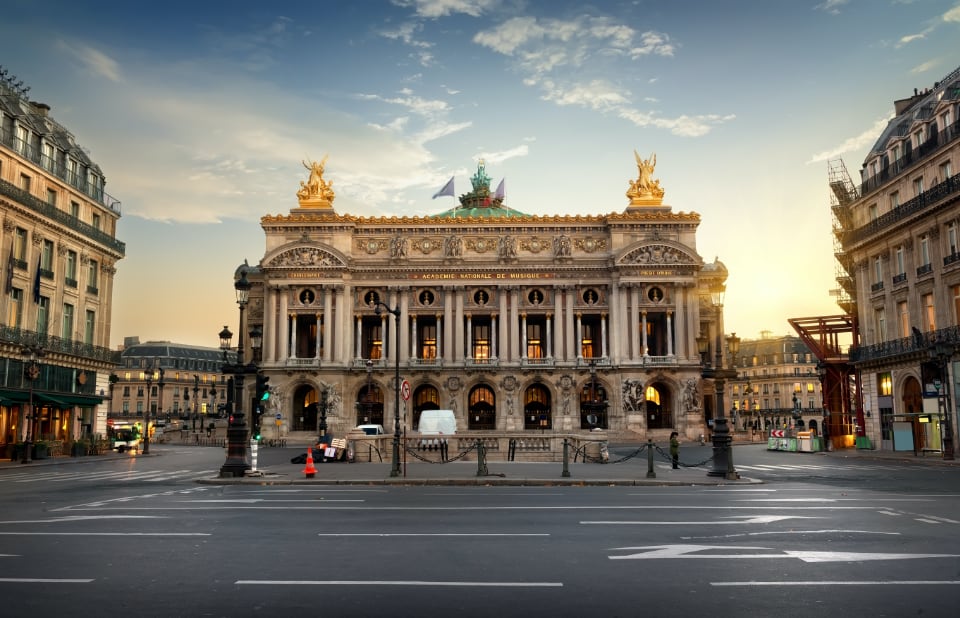 Take a Boat Cruise on the Seine
So you are running short of time and want to absorb as much as you can of this famous city. Or maybe you just want to look back at this amazing city before setting off on your journey away from Paris. It is best you go on a boat cruise on the River Seine. Furthermore, no one gets in the way of your view, which is surely a big plus!
You get to see the Île de la Cité, Le Louvre, Musée d'Orsay, Grand Palais and Petit Palais from the cruise. Among the most romantic spots in Paris, the Square du Vert-Galant gardens are also visible from this fulfilling cruise.
If time allows, the Marais District, Montmartre, Champs-Elysées, Tuileries Gardens, Shakespeare and Company bookstores, and Le Centre Pompidou are other attractions where you could spend some time.
Gastronomy
You just cannot afford to miss out on the renowned food of Paris. From Michelin-starred restaurants to humble bistros and cafes, there's something for everyone. Cheese lovers are guaranteed to have a ball in L'Affineur' Affine, a famed cheese restaurant in Paris.
Among the must-try savory dishes are the foie gras, duck confit, magret de canard, Beef Bourguignon, and Sole meunière. Paris is a delight for those with a sweet tooth, thanks to the croissants, crepes, and macarons.
Le Baron Rouge is a famous wine bar known for its oysters and wine. We recommend you pay this place a visit.
Getting Around
Since time is of the essence, getting around the city becomes an important part of your visit. Thankfully, Paris is a fairly compact city and can be enjoyed by foot. In case you are in a hurry or want to go far across the city, the metro and bus are at your disposal.
Track Latest News Live on CEOWORLD magazine and get news updates from the United States and around the world. The views expressed are those of the author and are not necessarily those of the CEOWORLD magazine.
Follow CEOWORLD magazine headlines on:
Google News
,
LinkedIn
,
Twitter
, and
Facebook
.
Thank you for supporting our journalism. Subscribe here.
For media queries, please contact:
info@ceoworld.biz