Top Five Ways To Match Footwear With Your Outfit: Women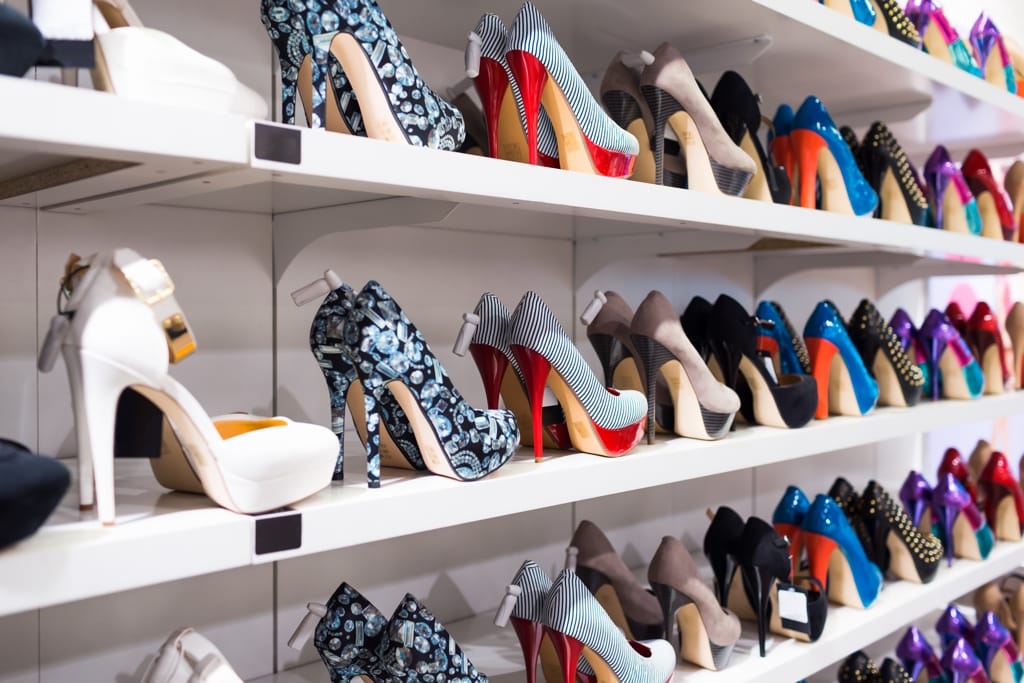 It is quite the notion that every woman knows how to match footwear with the outfit she chooses to wear that day. Majority of us are successful in opting the right color and valid footwear, but we often forget to consider the occasion.
The big question remains – is dressing according to the occasion applicable to footwear as well?
The outfit has to be appropriate and in accordance to the theme, along with correct type of shoes. Let's look into some tips to match footwear with your outfit!
T-shirt dress
This trendy outfit is seen in every closet with different aspirations of styling. Cute sneakers and belle are paired with such dresses. The appropriate footwear to match with this outfit are color combined sneakers for a cute look, flat platform heels to add elegance, and pumps to be worn with dark colored t-shirt dresses. It is more of a matter of styling and not color combination with the short dresses. Smartness and elegance are a priority with a comfortable length of dress. For a safer color option, in times of confusion, opt for nudes.
Business dress
We wear what suits us the best in terms of appearance, but we hardly ever think about whether it is the appropriate footwear to wear at the concerned occasion. Business dresses are often seen paired with belle and straps heels. Open toe shoes aren't welcome in this field, only closed toe are aptly accepted. Heels are of different lengths, they also determine the occasion and kind of dress. With these dresses, heels below four inches are rightly to be worn. High heels and flats are too odd to match with the dress. In case of trousers, formal shoes and close end heels would work well.
V neck
This pointer could come as a surprise to you! Rarely does anyone consider matching neck types with footwear. But trust us, it does matter! The V-neck dresses have a specific kind of shoe to be worn with. Eliminate open toes, and consider close ends. In formals, close end pumps are most preferred, and here you can add a touch of multi-colors and also strap heels. Keep the tip of your footwear in mind the next time you wear a V neck.
Summer dress
The sundresses are cool and often multi-colored, leaving a bunch of footwear options to pair with. Summer dresses require colors, skin show and heels for elegance and height. The preferable types to pair are sandals with small heel to be comfortable and breezy and fabric wedge heels for more height and style. But, if you aren't a heel person in summers, you can style your summer dress with flat sandals rather than flat belle. It will give an open look and will give less foot sweat.
Sporty dress
These are short to mid length dresses with interesting colors. A trendy outfit, people are seen matching it with a pair of cool sneakers or sports shoes. The other bunch is with slippers and strap flats. We casually see a close end style with these dresses including the sneakers. Sneakers are appropriate to style with this kind of dresses, and also the slip-ons. The easy to go slip-ons add a casual touch to the outfit, which is very well required. You can pair your dress with flat belle, preferably color block. It will give a good look to your personality, and will also offer comfort in summers. Another savior for the heel lovers is flat platform heels, a strap heel would work here, adding a girly touch with good height.
Thus, the style of dress is a major concern now for the footwear selection. Here, except balancing the personality and outfit, we need to look into the kind of footwear to match the occasion and outfit. There is an exception of you being a stylist or a follower of trends. But, always take care of your shoes as they are reflective of your slaying personality. We hope these aforementioned top 5 ways to match your footwear with your outfit would help you look and feel better than usual. You go, girl!
---
Have you rean?
# Best Music Schools In The World For 2019.
# Best Fashion Schools In The World For 2019.
# Best Business Schools In The World For 2019.
# World's Best Hospitality And Hotel Management Schools, 2019.
# Best Law Schools In The World, 2019.
Track Latest News Live on CEOWORLD magazine and get news updates from the United States and around the world. The views expressed are those of the author and are not necessarily those of the CEOWORLD magazine.
Follow CEOWORLD magazine headlines on:
Google News
,
LinkedIn
,
Twitter
, and
Facebook
.
Thank you for supporting our journalism. Subscribe here.
For media queries, please contact:
info@ceoworld.biz