Standard Chartered: By 2030, These 10 Economies Will Be The World's Largest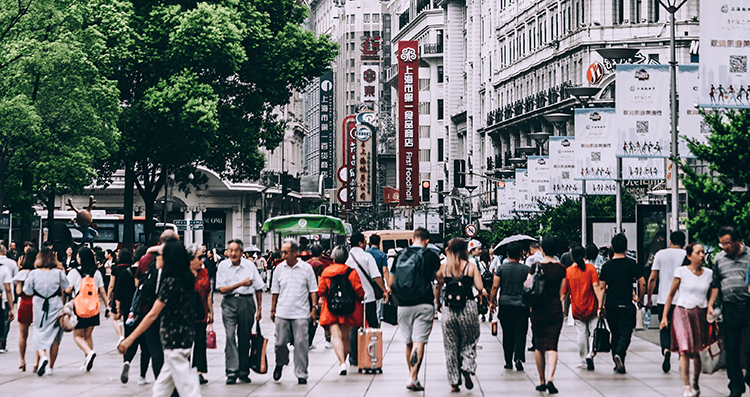 China is set to overtake the United States to become the world's largest economy by 2030, according to Standard Chartered. The table tracks the size of economies over the next 11 years.
It predicts that seven of the top ten global economies by 2030 will be the current emerging markets, with China in top position, India second, and Indonesia fourth. The US will be third and Turkey fifth.
Despite global uncertainty and tightening in US monetary policy, Brazil will become the 6th-largest, Egypt (7th), and Russia (8th).
These ten economies will be the world's largest by 2030:
1. China: $64.2 trillion
2. India: $46.3 trillion
3. US: $31 trillion
4. Indonesia: $10.1 trillion
5. Turkey: $9.1 trillion
6. Brazil: $8.6 trillion
7. Egypt: $8.2 trillion
8. Russia: $7.9 trillion
9. Japan: $7.2 trillion
10. Germany: $6.9 trillion
Note: Estimates are in trillions of international dollars, using purchasing power parity measures.
These will be top 10 biggest economies in the world, by 2030: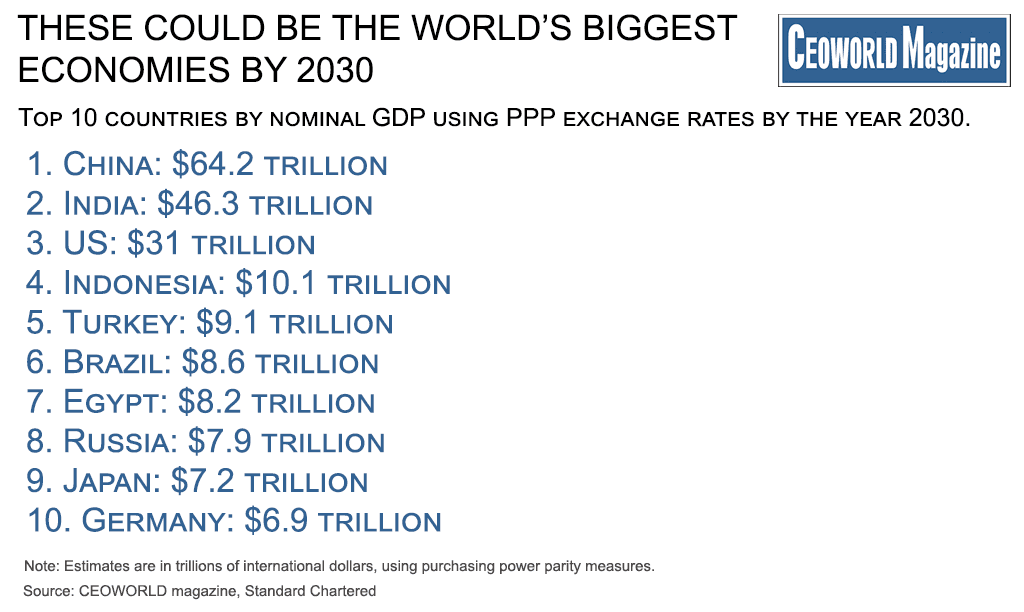 ---
Add CEOWORLD magazine to your Google News feed.
---
Follow CEOWORLD magazine headlines on:
Google News
,
LinkedIn
,
Twitter
, and
Facebook
.
---
Thank you for supporting our journalism. Subscribe here.
---
For media queries, please contact:
info@ceoworld.biz
---