12 Awesome Ideas For CEOs Looking To Build Extraordinary Teams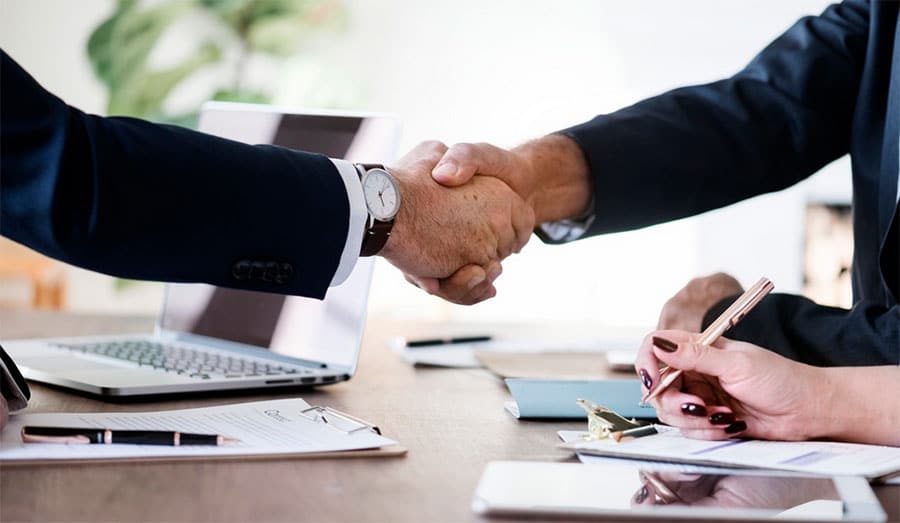 Every CEO must work to ensure the best performance of their organization. While every company is made up of diverse individuals, it is the teams and how everyone works together that can solve problems, accomplish goals and drive growth.
Ultimately, as a CEO, you should be thinking about how to create the best teams within your company.
To assist you in this vision, we will cover 12 ideas on how to build extraordinary teams.
Prioritize The Team Over Individuals
Firstly, to have a team-centric organization, everyone needs to prioritize the whole rather than the parts. You must work to instill a culture that promotes cooperation and collaboration. When everyone prioritizes the team, people are much more willing to come together as a group.
Encourage Individuals To Ask For Help
Sometimes, asking for help is a sign of weakness. Instead, encourage teams to ask each other for support. This will facilitate the flow of organizational knowledge and strengthen the team overall.
Set Clear Goals For Each Team
It's always great to have high expectations for your organization. To help them meet those expectations, give them practical goals that they can achieve. When teams meet and exceed goals together, they experience a boost in morale that breeds further success.
Support Team Communications
If you want your teams to work together, they should have the tools necessary to communicate via multiple channels. Especially for remote teams, give them the systems to communicate via phone, email, chat, video conference and more. Teams who are more connected will have an easier time staying in touch.
Schedule Time For Team Dynamics
Next, allow your teams to reflect on their performance. Every team should have the time and space to talk about their dynamics. When done correctly, it offers teams the opportunity to build on what they are doing right and fix any problems within the group.
Promote Mutual Respect For Each Other
When working within teams, individuals have varying levels of strength, intelligence, and skills. Communicate to your employees to appreciate each other's positive points. Then, encourage them to compensate for their team members' faults. As a result, your teams will work together as stronger units.
Educate Your Teams For Growth
Of course, CEOs should prioritize investing in each team's knowledge. Hold informal or schedule lessons that teams can use in their work. It will give them a chance to learn more and interact with other people in the company.
Promote Team Building Exercises
There are many fun team building activities that teams can do. Support them to choose exercises that will bring the team together. If possible, put them on a charter bus to get out of the office and have fun. Giving them the opportunity to work together and have some fun is a great way to create bonding experiences.
Share The Credit Equally
Watch out for employees that are taking all the credit for their teams. This can be a major drain on teams. If you see someone managing upwards, take note and see if the team is getting take advantage of. When your organization shared the credit, everyone works much harder.
Provide Anonymous Surveys
Additionally, your executive team should provide anonymous surveys. This can be a great way to get feedback on problems that may not get shared publicly. Then, you can take action to help teams perform their best.
Promote Servant Leadership
The best leaders are the ones who server the people around them. Promote this concept to your teams and those who buy in will start to work for those around them. Making this concept part of your culture could lead to extraordinary results.
Value Team Humility
As teams grow and succeed, they must remain humble. Remind your best teams that it's all of these attributes that make them successful. If they know that we are all human, the will never lose sight of what's important, working together to achieve something special.
Introduce many of these ideas to your organization. As a CEO, you will create better teams who work together to produce amazing results. Moreover, set your vision and continue to improve your company culture to build extraordinary teams every year.
---
Have you read?
World marks 100 years since women were given the right to vote: how countries stack up.
Study: IT woes are pushing employees out the door by Ryan Duguid.
Total weeks of paid maternity leave available to mothers in OECD countries.
World's Most Luxurious Private Islands To Visit: Best-Kept Travel Secrets.
The C-Suite want a better understanding of their organizations to deliver a Purpose Beyond Profit by Sallie Pilot.
Jessica Todd Swift is the deputy managing editor of the CEOWORLD magazine. She is a veteran business and tech blogger, journalist, and analyst. Jessica is responsible for overseeing newsroom assignments and publishing and providing support to the editor in chief.
Latest posts by Jessica Todd Swift
Leave a Reply