The Power of Community — How Phenomenal Leaders Inspire Their Teams, WOW Their Customers, and Make Bigger Profits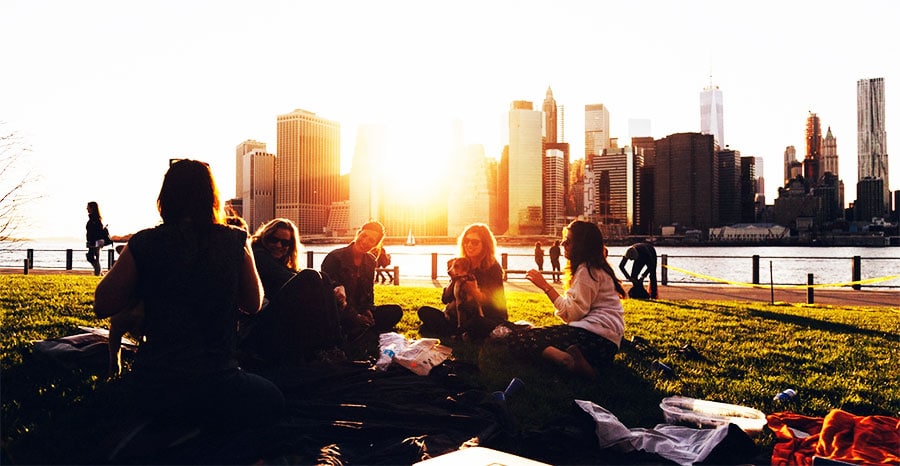 Every human being longs to belong. We all want to feel loved, accepted, and validated.
We want to feel that our lives matter and that we're part of something bigger than ourselves. We want to make a positive difference. Today, we are more connected digitally than ever before, yet we often feel more isolated and disconnected than ever.
This sense of isolation not only affects our personal lives but dramatically affects our work life as well.
The ongoing Gallup Employee Engagement Poll reveals that 70 percent of American workers are disengaged from their work. Perhaps even more disturbing, 18 percent of those workers are actively disengaged, meaning they may actual working against the success of the company.
Not surprisingly, this lack of positive purpose bleeds over from employees to customers, with a serious adverse impact on our organizations.
There is, however, one simple concept by which leaders can re-engage their team members and transform their business to be phenomenally successful. That concept is "community. "
The "community" has many meanings for many people. We often use it to refer to a neighborhood or local area, or an ethnic group. But the community we are talking about here goes much deeper.
It's about the sense of belonging all humans hunger for—the need to be connected to one another, to be part of something meaningful, to make a difference. This longing for belonging can have either positive or negative consequence.
It is the reason people join clubs and do volunteer work, but it's also why people join gangs.
Our own families are the first communities we belong to, but the family community that existed (for some) in the pre-modern world seems to be much rarer now. Some may never have had the benefit of a loving community around them, and the idea of being deeply involved in our family members' lives, enjoying one another's successes, and enduring each other's failures seems to have mostly disappeared.
Some argue whether this sense of community ever really existed. After all, every family has endured some trouble. Divorce, scandal, addictions, and a variety of issues have plagued many families in the past. And of course, the entirety of human history is littered with injustices, whether it be slavery, war, or corruption.
However, many people felt a sense of community as they grew up. At one time, a child could walk the streets of New York City in relative safety. However, today, you wouldn't allow a 10-year-old to walk a block in most cities. Ironically, at the same time, our children are heavily influenced by a media of strangers lurking behind the screen they hold in their hand. Unfortunately, losing the sense of community in our culture has spilled over into virtually every other aspect of our lives, including our business lives. As a result, our organizations today mirror the detachment many feel.
Yet as we pursue our individual agendas, deep down we all long to experience community. And not only those of us who remember feeling a sense of community in the past yearn for it. Many of our younger people, today's new workforce, may never have felt this sense of belonging, but they long for it like everyone else. The need for community and connectedness is built into all humans.
A genuine community is a group of people who belong to one another. True community is a group of people who are committed to one another in every way possible. They share the same vision and values in life. They care for one another deeply. Someone you're in a community with would get up in the middle of the night for you for any reason.
Social media gives us a sense of connectedness, but a "virtual community" is an oxymoron. True community requires the human touch. In the digital age, many young people have never felt true community, or the love and encouragement that true community can bring. But they long for it. Everyone does. They may not know what to call it or even how to explain it, but the feeling is there. Like everyone else, they crave appreciation and recognition.
Business owners and managers who understand and implement the principles of building community within their organizations can help their team members experience a feeling of being truly connected and valued. In return, those employees will love being part of the company and will be more likely to treat others with respect and appreciation. That in turn will create loyal customers and, ultimately, bigger profits for the organization.
Building community in your organization begins with three simple keys:
Support – Helping team members with their personal goals. Leaders and managers that help their team members reach their personal and professional goals will garner loyalty beyond the average manager/employee scenario.
Encouragement – Helping team members do the things they are afraid to do (personally and professionally). In today's fast-paced world, a compliment, a simple thank you goes a long way. When leaders recognize and promote the gifts of their team members, employees are more likely to do a better job for customers.
Accountability – Far too often leaders try to hold people accountable without a relationship – without building on support and encouragement. Therefore, employees feel they are not cared for and therefore don't care about the success of the company. In it's truest sense, accountability is helping others become the person they want to be. Make no mistake, team members must perform.
Creating a sense of community in your organization is not just for those that are struggling with engagement. It will take engaged cultures over the top.  As today's top organizations reveal, a sense of community sparks incredible benefits — for your employees, your customers, and your bottom line.
---
Have you read?
His Howard Partridge' book is The Power of Community: How Phenomenal Leaders Inspire Their Teams, Wow Their Customers, and Make Bigger Profits. The book lays out an effective step-by-step approach to transforming your organization — by tapping into the human need to connect and feel valued by others.
The Super Elite M7 US Business Schools: Where Do They Rank?
World marks 100 years since women were given the right to vote: how countries stack up.
Total weeks of paid maternity leave available to mothers in OECD countries.
---
Add CEOWORLD magazine to your Google News feed.
---
Follow CEOWORLD magazine headlines on:
Google News
,
LinkedIn
,
Twitter
, and
Facebook
.
---
Thank you for supporting our journalism. Subscribe here.
---
For media queries, please contact:
info@ceoworld.biz
---