Why Regular Exercise is the Key to Success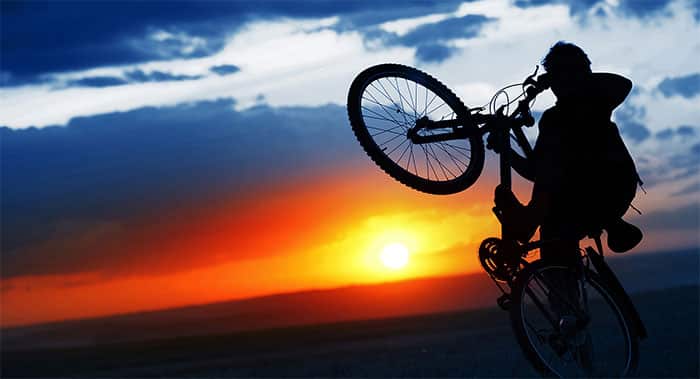 It's no great secret that many successful business men and women are keen fitness fanatics. Brian Chesky, the founder of Airbnb, used to be a competitive bodybuilder. Richard Branson lifts weights, swims, runs, and climbs rocks. Anna Wintour plays tennis for an hour before work. Jack Dorsey is a gym freak and runs 5k daily. They are not the only ones. So, is there a link between business success and physical fitness?
The Physical Benefits of Exercise
Most people would agree with the statement that exercise is good for us. Decades of research have proven many times that taking regular exercise improves cardiovascular health and helps us to live longer. The connection between exercise and success is less well defined. Nevertheless, there is a link, and if you want to be more successful in business, you are advised to sit up and take notice.
Leeds Met Research Study
A research study carried out by Leeds Metropolitan University in the UK looked at the exercise habits of 200+ employees with access to a gym during their working day. The participants in the study self-reported how often they used the gym and their experience at work.
Researchers discovered that employees who used the gym were more productive at work and enjoyed better interactions with colleagues. They were also happier when they went home after work. They drew the conclusion that exercise led to a better experience at work.
Exercise and Cognitive Function
Other studies have also concluded that regular exercise improves cognitive performance, enables faster learning and enhances creativity. Exercise is also great for reducing stress levels, which for many busy executives, is a real problem.
However, despite the clear link between exercise and improved performance at work, many of us simply don't have the time to hit the gym in our lunch hour. Our working day probably starts at dawn with a stressful commute and finishes after dark following a long day of meetings and site visits. It is hard to see where exercise fits into such a hectic schedule.
The only way you are going to fit exercise into your life is by shifting your mindset away from the notion that you "don't have time to exercise". The truth is that you can make time. Sure, it won't be easy, but when you consider the positive effects of exercise, it is hard to justify not doing any.
Monitor Your Activity Levels
Invest in a fitness tracker to monitor how active you are. A Fitbit or similar should offer some useful insights into how much exercise you do in a week. Next, choose an exercise you enjoy and make time for it. If exercise is fun, you will look forward to doing it.
The good news is that you don't need to hit the gym for hours every day. HIT sessions involve short bursts of intense exercise, which is actually more effective than longer cardio sessions.
No More Excuses
The best time to exercise is first thing in the morning, as the effects last all day Instead of making excuses, get up thirty minutes earlier and take the dog for a brisk walk before work.
---
Add CEOWORLD magazine to your Google News feed.
---
Follow CEOWORLD magazine headlines on:
Google News
,
LinkedIn
,
Twitter
, and
Facebook
.
---
Thank you for supporting our journalism. Subscribe here.
---
For media queries, please contact:
info@ceoworld.biz
---