8 Proven Tips For A Mobile-friendly Approach
According to a report by comScore, the usage of mobile browsing has exceeded desktop. This has enforced companies to adopt a web design that is easy to use on mobile devices.
The expansion of mobile websites has enabled it to perform much better than ever. This is the reason marketers have started considering small screen in their designs.
Not having a mobile-optimized website results in lower ranking on searches as Google also gives preference to mobile friendliness.
Therefore, in order to capitalize on the increased use of mobile devices, it is important to have a mobile-friendly design.
In today's modern world, people are either asleep or connected. – Janice H. Reinold.
Today I have decided to Share 8 proven tools and tips that you should follow to make your website as mobile-friendly as it can be.
Understanding mobile usage behavior The misconceptions regarding mobile website usage can lead to deceptive design decisions. For staying ahead in the mobile market, marketers should analyze behavior and preferences of target markets. The continuously changing preferences of consumers can be both an opportunity as well as misfortune, depending on the way businesses react to it.

It is always wise to base your decisions by doing some research into the specifics of target audience.

Selecting the right design approach Generally, there are 3 ways to make a website optimized for mobile which includes responsive web design, dynamic serving and separating URL's. These methods can be chosen accordingly, however, the best one to go for is a responsive web design approach. This approach is one-size-fits-all for all existing and upcoming devices.

Google also recommends using responsive web design because it strictly fulfills the requirement of clean link structure and high-quality content.

Reducing the entry of text Typing out a few paragraphs with ease is possible on most phones and tablets, however, it is not a fun experience. The process might sound interruptive on modern touch-screen devices as the keyboard pops up over the content, however, to reduce frustration it is recommended having the minimum amount of text input in forms.

Keeping the sign up form as short as possible, using dropdown menus, checklists and radio buttons are some exemplary ways to minimize user text input.

Simplifying the navigation Navigation is often overlooked by marketers while optimizing a website for mobile. With a huge list of menu items, the navigation might look troublesome. So, it is advisable to cut down the navigation menu.

If a desktop website features more than 2 menus, it is better clubbing them together in one. Hiding the main navigation menu with a combination of icon and text is another way to make the process of navigation simple and clutter-free.

A stress-free, easy and guided navigation leads visitors to the right destination. In short, they enjoy exploring the entire website with ease.


Adding a User-friendly search box With reduction in the number of navigational menus, you offer users ease to find a specific piece of content. This is where the role of eye-appealing and intuitive search box comes into play. Therefore, it is good to place a search box that performs well in functioning and also allows users to navigate from one page to the other easily. This entire process saves a lot of time.
Analyzing the present user needs Analyzing the kind of design features to include along with layout, ease of website functioning etc is important to impart users with an intuitive design. Other than just including the latest design trends, you should fully research on your domain and then implement those features in the site. For doing so, businesses need to analyze the needs of their targeted customers.
Prevent using Flash and Pop-Ups There are some devices like iPhone and Android that do not support Adobe Flash. So, in these versions, it is recommended not to add flash-based content to the mobile version. In spite of using Flash, developers can opt technologies like HTML5 to display content in the right manner.

The use of native app advertisements and pop up sign forms should also be restricted because they partially or completely cover the content of web page. This also distracts user's attention and degrades the visibility on searches.

Do not forget testing After implementing all those major changes, the next step to follow is test your website across a cross-section of devices. Well, it is not practically possible to test across so many different platforms but is intended to be tested on the most popular browsers and devices. You need to check if the website is delivering the same way as intended. Google also recommends a mobile friendly testing tool which features the most advanced testing features.
Final Verdict: A successful mobile strategy should be aimed at acquiring traffic for you business. Once you have started implementing these tips, you will be on your way to come up with a design that loads quickly and displays clearly to improve customer experience.
Mobile friendliness is beyond doubt the next big thing. So, do not wait until your competitors become mobile-savvy. Mobile friendly websites are ahead of the curve and have the potential to carve out a niche online. So, if you wish to improve mobile search ranking and impart users with a sparkling online experience with quicker speeds, it is imperative to opt for a mobile-friendly strategy.
So, folks, it's not yet too late to make your website mobile-friendly. Optimizing your website can lead to increased response with multiplied brand awareness and conversions. All you can do is adopt the right strategy to give a better shape to your business with a mobile-friendly approach.
"I want to be buried with a mobile phone, just in case I'm not dead." – Amanda Holden
---
Written by: Bryan Lazaris is an experienced responsive mobile app developer at HireWebDeveloper. He has served clients with customized mobile app development services to clients globally.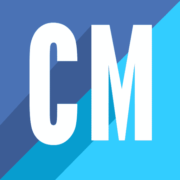 Featured Columnists at the CEOWORLD Magazine is a team of experts led by Camilla O'Donnell, James Reed, Amarendra Bhushan, and Amanda Millar. The CEOWORLD Magazine is the worlds leading business and technology magazine for CEOs (chief executives) and top-level management professionals.
Leave a Reply