Beyond Bias Training: Creating Meaningful Workplace Behavior Change Around Diversity
I was recently having a conversation with my former senior leadership team about finding good female leadership talent at a Chicago-based marketing firm. One of the senior team members openly expressed frustration about not being able to find good female leadership talent.  His reason surprised me: "We've tried recruiting women, but we just can't seem to find any."
The response shouldn't be surprising.  As a woman leader I have heard many problems – from binders full of women, to none being qualified, to women not being a good fit culturally for the organization. Beyond excuses, there are some realities that actually create real hurdles to attracting and retaining diverse talent. Research conducted by McKenzie and Leanin.org has proven that men's networks are primarily comprised of men. While women's networks are slightly more diverse, they are largely comprised of women.  Consequently, because hiring leaders are mostly men, this requires those hiring managers to seek help outside of their own networks to broaden the recruiting pool. In this case, I provided the team connections to 10 very qualified leaders residing in the Chicago area from my own network.
This example is just one of many diversity barriers that still exist in the workplace today.  The most recent McKenzie study has found that corporate America has stalled in progress on gender diversity, and that it would take over 100 years to reach parity in the C-suite for women and men. 100 years is a staggering and sobering statistic, and the fact that we can't seem to make forward progress is frustrating and perplexing .
When I talk about this with senior executives across the country, it is widely assumed that women have other priorities, like children, and this is what is causing them to leave the workforce.  But, they are not leaving at all. This same McKenzie study has actually proven that women having children is not the problem.  In fact, women are more likely to stay in their jobs, and with their organizations than men are. Furthermore, the number of women that are leaving is actually lower than men! This means that women are actually a good talent investment for organizations.
Executives and HR organizations championing the diversity cause are also somewhat worn out about gender equality.  They have, in many cases, invested heavily in diversity programs over the past 10 years.  This is because they recognize the potential value to their organization. Numerous studies have demonstrated a very high correlation between more diverse organizations (and gender diversity being a very big part of that) and actual company performance. Roughly a third of companies today have a structured or formal process for unconscious-bias training. Unfortunately, research is also proving that bias training (which is largely sensitivity training) simply isn't having the desired behavior changes in the workplace.  This is not really surprising if we think about it – in the heat of a business crisis, most men will not remember what it's like to be a woman or vice-a-versa.
What is having a more meaningful impact is helping employees understand their leadership differences and how those differences actually benefit the organization in specific situations.  For example, men and women tend to have very different approaches to decision-making. Men are comfortable with an expedited autonomous approach while women tend to be more inclusive and will extend the timeline to gather other opinions. Neither decision-making approach is right or wrong, and both can be beneficial in business situations.
The problem arises when one or both parties believe that a different approach from their own is wrong or ineffective.  This is a more common problem than you might think.  In fact, decision-making is the most biased leadership behavior, and having a bias can have serious consequences. Several years ago, I saw a very talented young woman lose her job because her boss thought she was incapable of making a decision when the real issue was that she had a different style than he did. Having a more constructive dialogue around the differences in gender leadership tendencies will drive more productive workplace behaviors.
Only when we have a better understanding of our differences and the benefits of those differences can we begin to truly address change workplace behaviors. Clearly setting expectations and having a healthy dialogue is critical.
The most critical pain point in this dialogue is often the first promotion into management. Early in my career, this is when I first understood that my leadership style was different from my male peers. I had a supportive manager who tried to help me work through the issues, but while he recognized that I was missing the mark, he didn't really know how to help me understand them.  I muddled through, but experienced a great deal of self-doubt in the process questioning my decision to move into a management position.  It wasn't until years later that other women had experienced a similar disheartening experience when moving into a management role for the first time.
Getting women into a management position is difficult enough.  In fact, this year's McKenzie's study found that men are 30 percent more likely than women to get the first promotion. I suspect this is because men are doing the hiring and it's easier to hire someone familiar.  Gender aside, I see this in organizations all of the time. Leaders tend to hire people like themselves. But doing so creates critical blind spots in the organization. This is why diversity is a competitive advantage.  As for women in leadership positions, if they reach that first level managerial role, keeping them confident and satisfied in management is a second step to diversifying the senior management team.
Beyond avoiding potential pitfalls, more companies are finding that an inclusive, relationship-based style of leadership, such as transformational leadership, is the key to attracting and retaining top talent and the best way to get a transformational leader is to hire a woman.  Dozens of studies have proven that women possess innate transformational leadership skills. Transformational leadership is not a new concept.  It's been around for decades, but as more companies are required to inspire the hearts and minds of knowledge workers – especially Millennials who have high standards of their organizational leaders – it has once again risen to the forefront of leadership philosophy. Transformational leaders act as inspirational role models, motivate others to go beyond the confines of their job descriptions, encourage creativity and innovation, foster good human relationships, and develop the skills of their followers.  The bottom line is transformational leaders are inspiring.
Unfortunately, inspirational leaders are hard to find. According to The HOW Report, published in 2011 by the advisory services firm LRN Corporation, only 4 percent of an organization's leaders actually inspire their employees. 4%! That's not likely to attract Millennials who choose employers who have transformational leaders.
Given our increasingly complex and competitive global economy, organizations have an even greater need to ensure that the most talented employees rise to the top. Recognizing these differences will help women to bring their real, transparent, honest, and authentic selves to work and be recognized, valued, and appreciated for their unique contributions which is a meaningful change in workplace behaviors.
---
Have you read?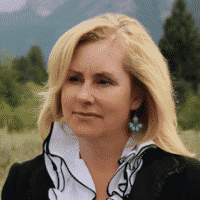 Daina Middleton is a Principal at Larcen Consulting Group and author of GRACE MEETS GRIT:How To Bring Out The Remarkable, Courageous Leader Within.With three decades of hands-on business experience as a proven leader and CEO, she currently works with executives from large and small companies who seek to take their business to the next level and understand the importance of leadership development that accompanies success.
Leave a Reply