How to Build Customer Loyalty in The Digital Age?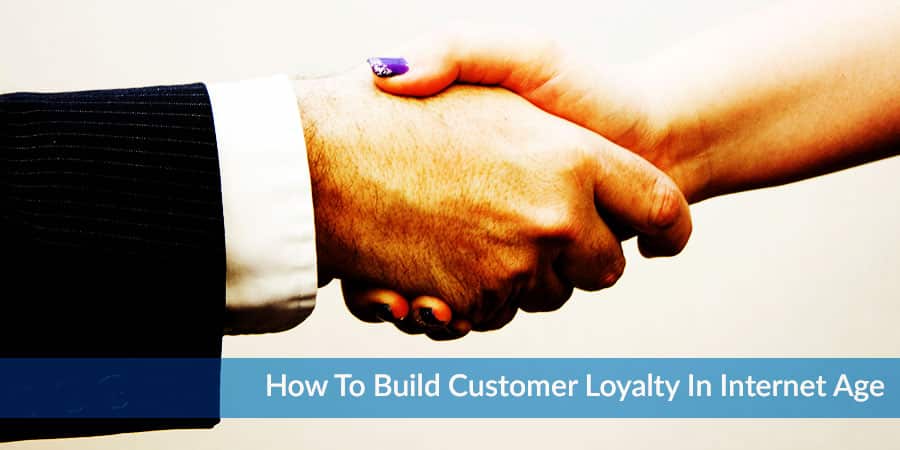 There was the time in the 19th Century when business relationships were built through face to face interactions and meetings with Clients and Customers. Now is the age of Internet of Things (IoT) with each business convention, deal and transaction is executed through digital platforms. Since most commercial groups have reached to audience's laptops and smartphones (E-commerce on the rise), maintaining website's functionality is a major concern.
Similarly, with a terrific surge in the number of internet marketing competitors, e-Tailers are expected to ensure customer loyalty for their survival in the market. Although industry demands have transformed, it is impressive to observe that the business values are not put in jeopardy. In fact, the craze for keeping customers happy with trust building and loyalty programs is becoming an integral aspect of buying and selling. With providing top-notch products and brands to consumers, companies are consistently focused to preserve their customer base through digital channels and mediums.
Needless to mention, there are amazing direct or indirect business and monetary benefits of building customer loyalty in the present time. While most of you are busy experimenting and implementing various new strategies to improve traffic and sales while keeping up with the customer's fidelity, here are a few not to skip trends for enduring customer-seller relationships:
Offer 24*7 Technical and Operations Support: Serving the whole world through a single platform requires incessant efforts and working for all 365 days of the year. Since audiences from different time zones and regions find different times to spend on your website, providing 24*7 support and services gives your company an edge over others. Not all digital enterprises assist you day and night, whenever you wish and thus, it is the perfect to take advantage and resolve customer's queries any time of the day.
Encouraging Social Sharing: Social Media Marketing is one of the hottest approaches to gain customer's attention at large and add conversions to your sales. Share your posts but with genuine intentions and market your products with quality content and attractive blogs on multiple social networking websites like Facebook, Twitter, LinkedIn, Instagram, Pinterest and other Forums. Once you share and start building traffic, it's just the half way you have reached. To initiate sales, it is imperative to respond to audience's queries, comments and suggestions. Recognize the efforts and time consumers invest in reading and liking and commenting on your posts and keep retorting time and again.
Another significant feature is to incorporate social sharing on your website and blog content for other business groups who choose to share it further with their clientele and networks.
Offer Referral Rewards: Loyalty is something both parties indulge with the passing of time. Business relationships ripen more once both sellers and buyers find it profitable. Shoppers look for additional discounts and special offers becoming a privileged customer of your business. Thus, offering rewards in dollars and giving % Offs through Referral Programs can certainly raise the sales graph. An impressive and interactive website can draw more of costumer's attention by sending providing them special coupons while they send relevant links and encourage their friends to visit and buy from your online store.
However, there are various other result-driven aspects that online businesses can embrace in the present digitized age, execute these above-mentioned tricks to increase customer loyalty and help your business gain customers for a lifetime.
***************
By Vaishnavi Agrawal.
Track Latest News Live on CEOWORLD magazine and get news updates from the United States and around the world. The views expressed are those of the author and are not necessarily those of the CEOWORLD magazine.
Follow CEOWORLD magazine headlines on:
Google News
,
LinkedIn
,
Twitter
, and
Facebook
.
Thank you for supporting our journalism. Subscribe here.
For media queries, please contact:
info@ceoworld.biz