The Hotel & Business Guide for Event & Meeting Planning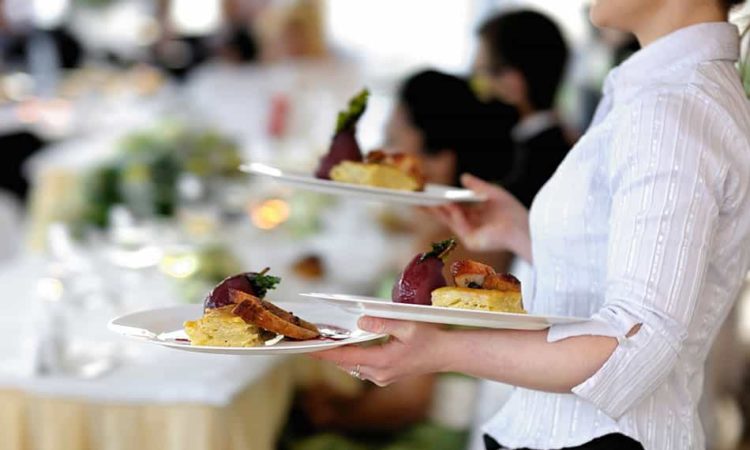 One of the biggest challenges that CEO's and high-level Executives are facing today in Montreal is finding adequate and sizable venues to host their events, conferences and meetings. Montreal, the largest city in Quebec, is the second largest city in Canada. It has roughly 7.7 million visitors on an annual basis and has attractions such as shopping, dining and just less than 300 hotels as well as countless other venues within Montreal's metropolis. Montreal is also the hub for many business professionals and attracts many business owners, professionals and entrepreneurs world-wide who are in need of holding events and meetings throughout the year.
Most events and meetings held by business owners, professionals and entrepreneurs consist of events that require meeting and planning rooms, workshops and conferences, receptions, retirement dinner's, holidays events and more. Each of these activities requires a significant amount of planning beforehand to ensure that the event or meeting is successful.
Event and Planning Meeting Options
Event and meeting planning options for corporations, business owners, professionals and entrepreneurs can consist of a wide variety of areas, including the following:
General and Planning Meetings  – General and planning meetings are normally for small to medium sized groups and requires meeting rooms that are more intimate and designed to have overhead projectors, large screens used for presentations as well as a section reserved for meals.
Workshops and Conferences – Workshops and conferences are ideal for mid-sized to very large groups. They generally require more space and often have additional (smaller) rooms for breakout sessions. Sometimes meals are served as a part of the package, other times meals are available outside of the meeting room within the same facility.  If not, guest may go outside of the venue and have lunch on their own. The larger workshops, conferences and seminars usually last for a few days and require that most of the guest reserve hotel accommodations during their stay. This is usually offered at a reduced rate by the venue.
Exhibitions – Vendors who are looking to sell their products or services can do so at events held in larger meeting areas, normally where there are hundreds and sometimes thousands of attendees. Vendors can take advantage of all of the foot traffic that includes Montreal's locals and travelers, by setting up vendor booths to attract additional clients that they can benefit from for years to come.  This is also a great way to generate extra income by making sales right on the spot.
Retirement Dinners – What better way to celebrate and recognize an employee for their many years of hard work and dedication, than a retirement dinner.  This usually consists of a sit-down meal, champagne, dessert, music, dancing, a speech and an award.
Holiday Parties – Most large corporations and professional groups enjoy throwing holiday parties.  Choosing the right venue can make all the difference in the world – especially a successful event that employees and colleagues will remember for months.
Things to do When Planning Your Next Meeting or Event
Very careful planning must go into an event or corporate meeting to ensure its success.  Every detail of the meeting or event must be covered.  Such as selecting the venue, deciding on the correct meeting space and the best meeting room, planning the meals and selecting the menu, the sound system and all of the related audio and video equipment,  decorating (if needed), entertainment and any hotel accommodations.
Finding a Venue – Selecting the correct venue for your event or meeting can be one of the most important decisions that you can make. The venue selection says a lot about your corporation and you as a company, professional or entrepreneur. It is a reflection of your corporate / business image as well as your ability to offer your guests the best, quality, top-of-the-line venue in Montreal.  In fact, some guest will make decisions about whether or not they will attend your event versus another, based on the location of the venue.  There are over 200

hotels in Montreal

and a host of venues to choose from.
Choosing the Right Meeting Space – Its impotent to know how many attendees you will have at your event or meeting and all of the details that will take place to ensure that you have adequate space to successfully hold the meeting or event.
Selecting the Right Meeting / Banquet Room – Once the meeting space has been determined, then you can select the best room for your event.  You should also consider if other events will be taking place in neighboring meeting rooms to avoid holding events next to any competitors as well as avoiding a clash in sound or other issues that may arise.
Planning the Meals and Selecting the Menu – Most venues have pre-set menus with a very limited selection of menu packages.  It's normally priced based on the total number of guests and may include one or two choices of beverages and desserts.  Events that are planned for all day may include a continental breakfast and a full lunch. Side dishes and or options outside of the meal package may increase the overall price of the meal.
The Sound System and Equipment– Most venues include a sound system as a part of their package, but it is normally limited with average quality.  For a more elaborate sound system and equipment needed to display great presentations, it may be best to bring your own, rent equipment or work with the venue to select the best equipment needed for your event.
Decorating – If you plan to hold an elaborate event, then the decor must be exquisite.  It should be color coordinated and should properly reflect the theme of your event.  This may require the assistance of an outside consultant.  Otherwise, for a more simplified decor, most venues allow their clients to supply their own decorations, although in most cases, it is limited.
Entertainment – For those who require entertainment for their event most likely will have to supply their own. However, the venue may have relationships with speakers or entertainers from prior events that they'd be willing to share.
Accommodations – Most professionals that plan events that last more than a day can work out a deal with nearby hotels to accommodate their guests at a discounted rate on the rooms.
Additionally, printing, marketing and advertising must also take place. To that end, it's important to find out what else is going on in Montreal on the day of your meeting or event to reduce the risk of clashing with others, which can pull some your attendees pull from your event – ultimately reducing sales potential.
However you decide to plan your next event, Montreal has a wide selection of venues to choose from.
About the Author:
Chantale Dubé arrived in Montreal in 2008 where she worked as a Sales Manager at the Gouverneur Hotel in Montréal.  In 2013 she became the Operations Manager. Ms Dubé previously worked as a Senior Trade Commissioner at the W Montreal owned by Starwood Hotels and was responsible for the corporate market. She started in the Delta hotels chain for the Delta Montreal as Banquet coordinator (all markets), then headed for the post of Trade Commissioner Market Association and Government for several years. Her vast experience within all of these industries has helped her to contribute her knowledge to individual travellers and business owners to provide them with ideas and help them tomake wise decisions while planning their travels.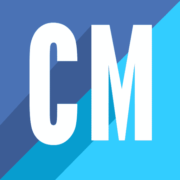 Featured Columnists at the CEOWORLD Magazine is a team of experts led by Camilla O'Donnell, James Reed, Amarendra Bhushan, and Amanda Millar. The CEOWORLD Magazine is the worlds leading business and technology magazine for CEOs (chief executives) and top-level management professionals.
Leave a Reply