Meet Tech's Wealthiest Women For 2015: List Of The Top 5 Richest Women In Technology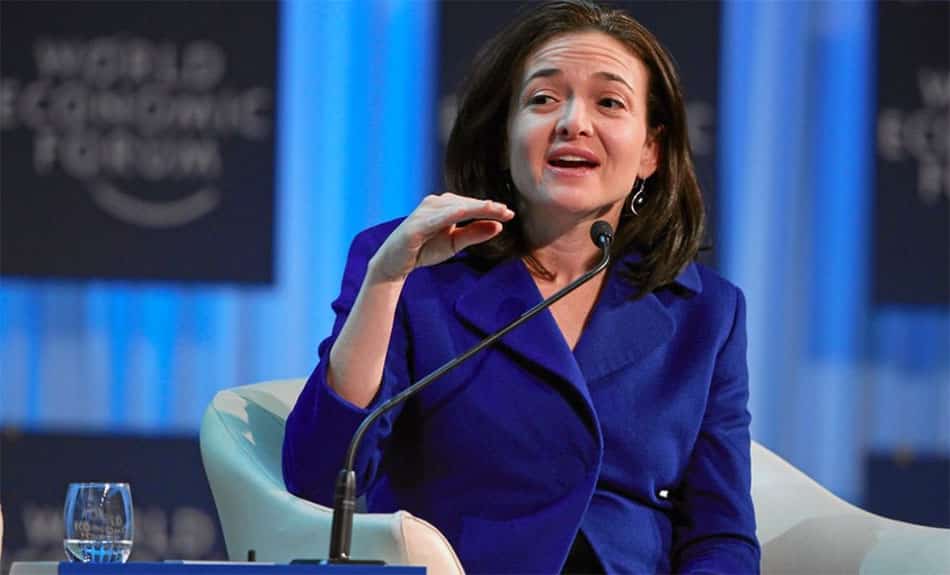 Sheryl Sandberg, COO of Facebook
Meg Whitman, chief executive of Hewlett-Packard tops the list of the five richest women in technology sector, according to a new survey from Wealth-X, Singapore-based research firm.
Whitman has an estimated net worth of $1.3 billion. The top 5 richest women in technology combined are worth nearly $5 billion.
Most of her money is derived from profits from the sale of her eBay shares back in 2007, according to the wealth consultancy. Meg Whitman was CEO at the e-commerce firm from 1998 until 2008.
Meanwhile, Facebook Chief Operating Officer Sheryl Sandberg, comes in at No. 2 on the list of the richest women in tech, with an estimated net worth of $1.22 billion.
After joining Facebook in 2008, Sheryl Sandberg received company stock as part of her compensation plan. Since 2012, Sandberg has sold more than half of her Facebook shares.
Next up is the Chinese e-commerce giant Alibaba co-founder Lucy Peng, or Peng Lei, with an estimated net worth of $1.2 billion.
Rounding out the top 5 is Wang Hsiueh Hong (also known as Cher Wang), co-founder of HTC Corp. with $890 million, and Yahoo Inc. chief executive Marissa Mayer, with a net worth of $410 million.
Cher Wang assumed the title of CEO at HTC Corp. last month.
Gender disparity:
Despite years of progress in bridging the global gender gap, the net worth of these 5 women still lags far behind their male peers.
For instance, the richest man in tech, Microsoft co-founder Bill Gates, has an estimated fortune of $85.1 billion — 65 times the wealth of the richest woman in tech – Meg Whitman.


These are the top 5 richest women in tech:
1. Meg Whitman
Country: USA
Estimated Net Worth: $1.3 billion
Company: Hewlett-Packard
2. Sheryl Sandberg
Country: USA
Estimated Net Worth: $1.22 billion
Company: Facebook
3. Lucy Peng
Country: China
Estimated Net Worth: $1.20 billion
Company: Alibaba
4. Wang Hsiueh Hong
Country: Taiwan
Estimated Net Worth: $890 million
Company: HTC
5. Marissa Mayer
Country: USA
Estimated Net Worth: $410 million
Company: Yahoo
Dr. Amarendra Bhushan Dhiraj is the CEO and editorial director at CEOWORLD magazine, the leading global business magazine written strictly for CEOs, CFOs, top managers, company directors, investors, senior executives, business leaders, high net worth individuals, and the most globally powerful men and women.
Latest posts by Dr. Amarendra Bhushan Dhiraj
Leave a Reply