Useful Apps And Websites To Travel Easier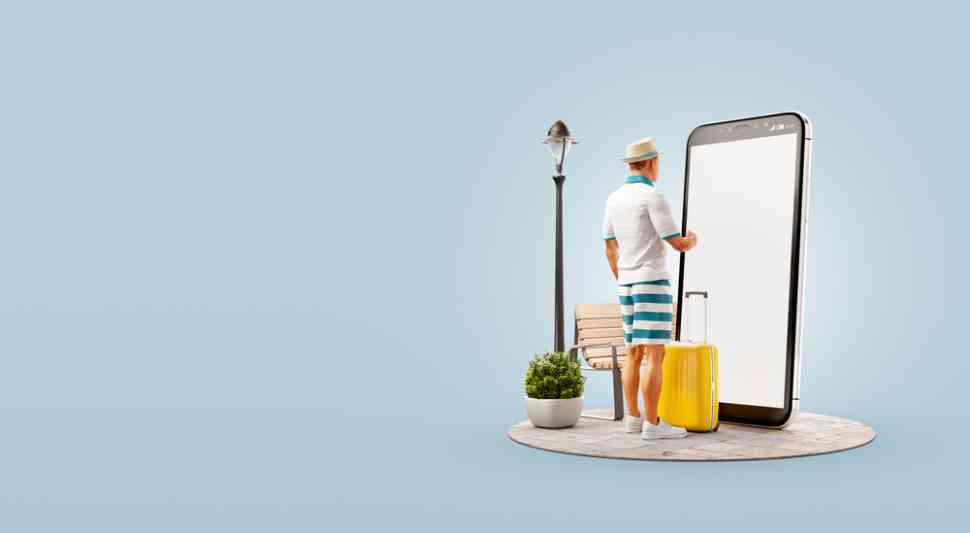 The truth is that to complete as many trips as possible, having a strong desire for adventure or saving money on a regular basis may not be enough. Similarly, the exploitation of a travel destination to its fullest is not exclusively related to the experience or the vitality of each traveler. The essence lies in organization and, therefore, in properly selecting information. 
With simple steps, some travel apps and websites provide us with the opportunity to make this programming easier and smoother, but most importantly, they allow us to do that much quicker. By reducing the time we spend repeatedly looking at maps and travel directions, we create space for even more experiences. We give our future selves the memories of the moment. We can stop using our brains to store information that will guide us on how we should move, and we don't have to be stuck on our mobile screens seeking to find out more information in the chaos that exists on the internet.
Apps
Wikiloc Outdoor Navigation GPS

This app is ideal for hiking enthusiasts. There is the possibility of searching for walking routes near you or anywhere. Choose a route, and the app will calculate for you the time you need to travel, the speed at which you move, as well as the highest and lowest point of the route. Of course, you can record your route and use the maps while you are not connected to the internet. You can find similar applications for trails in specific areas, which provide more specialized information, for example, Tinos Trails; as the name testifies, the application is related to the paths of Tinos in Greece.

Augmented GeoTravel apps

The heading does not refer to a specific application but instead to a new augmented reality (AR) technology used by many travel apps and websites. With AR, travelers can find all the necessary information about the place they are located at the moment on their mobile screen. The single thing one has to do is open the mobile's camera as if they are about to take a picture of a monument or a landscape. This is more useful in places that the traveler has never visited before. In this case, they can open the camera and see the name of the monument or square, or area. They can also find additional information and instructions. Such applications vary depending on the place one visits. Barcelona Looksee AR, Bus Times London, and Santorini Experience are some examples.
Websites
Wikyvoyage

Wikivoyage is a website like Wikipedia. The difference is that it concerns exclusively travel destinations. Volunteers from all over the world can add practical information about destinations, such as how to arrive at your destination, explore sights, major roads, and traditional food.

Kayak

This is an airline ticket search site with great usability. You can search for a specific destination; if you have not decided where you want to go yet, you can always choose the "Everywhere" destination option. In this case, you will be shown the world map with all the countries clearly visible. Above each one with the best offers for the dates you chose, you will be shown not only prices but also colors that show the availability of tickets. For example, green dots depict regular ticket availability, while orange ones depict reduced availability.

The Blonde Abroad

A travel website that has more information to offer than you thought you needed around travel. Kiki, blog author, and world traveler, describes her experiences around the world and provides us with information about each place every day. The remarkable thing is that there are many categorized topics. Some of them are trips for couples, trips with friends, road trips, solo trips, etc., in which she proposes exceptional destinations for each one. But it doesn't just stand on the basics. It also extends to more procedural information, such as even how to open your own travel blog.
Have you read?
The World's Top 10 Highest-Paid Wealth Management Executives.
CEO compensation: Highest paid chief executive officers in the United States in 2022.
Highly-Paid Entertainment Chief Executives (Averaged $31.66 Million), 2022.
Highest paid health insurance CEOs.
Most Powerful Companies in Australia, 2023.
---
Add CEOWORLD magazine to your Google News feed.
---
Follow CEOWORLD magazine headlines on:
Google News
,
LinkedIn
,
Twitter
, and
Facebook
.
---
Thank you for supporting our journalism. Subscribe here.
---
For media queries, please contact:
info@ceoworld.biz
---
Tags :
Business Leaders Insider
Chief Knowledge Officer Insider
Chief Learning Officer Insider
Chief Legal Officer Insider
Chief Research And Development Officer Insider
Chief Research Officer Insider
Director of Human Empowerment Insider