How Criticism Should Be: True, Helpful, And Kind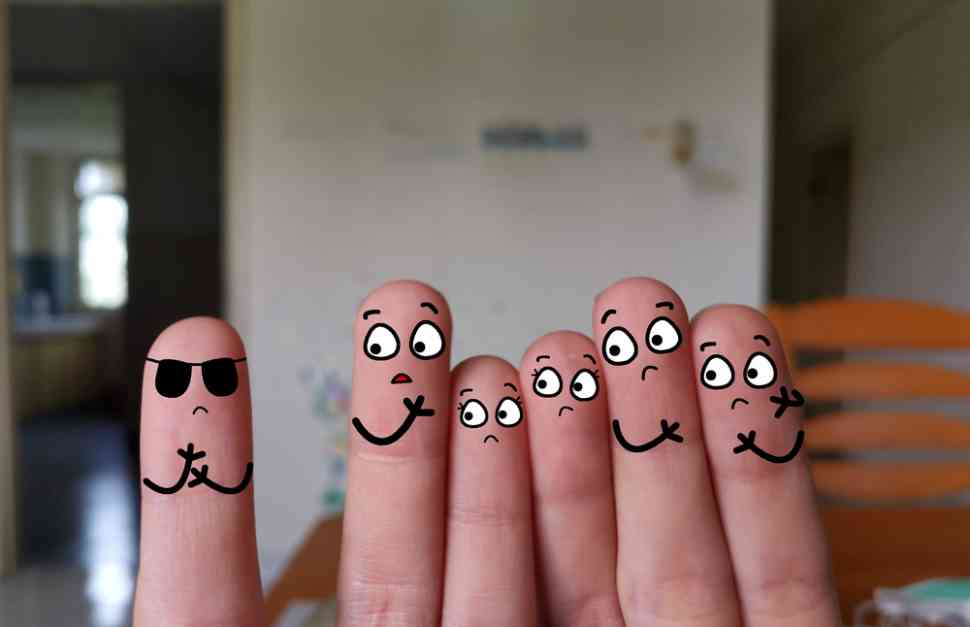 The story of a woman who was fired from her job as an executive of a big company was a source of inspiration for psychiatrists and doctors. The ambitious lady got her next job immediately after this life-changing rejection as a Call Center Agent in a big company. An average person would get stuck in this situation thinking they don't deserve to do a job that is so easy that a high school graduate could even do it. On the other hand, the heroine of our story shows us how to do the job the best way possible and how to help her colleagues improve their skills, and boom! Ten years later, she became the company's CEO, leaving everyone speechless about her performance. The most impressive part was not that she made it because she was already talented and educated but how she remained optimistic.
Have you ever heard about the term "Broken record"? It's the new word professionals of mental health use to describe cases where people get trapped into situations that create obstacles along their development and evolution. It is that voice you have in your head that judges you and tells you that you missed opportunities that would prove extraordinary for you. However, human beings are clever mechanisms, and most things that happen and appear along your way are usually beneficial in a way that you may not even be aware of. The crucial factor here is how you will use criticism to become better instead of being paralyzed like a rabbit frozen in the lights, and we suggest that this is how each one should criticize themselves.
True
There is no point in getting on the road of self-judgment if you are unwilling to speak the truth. Even if it is unpleasant, you must do this step. You may not want to talk about everything that worries you, but you cannot lie about any of the issues you intend to bring up. Sipping some negatives is an option; lying about them is not. Focus on being honest, and later, you will figure out how you will deliver this news to a sensitive ego. The truth may also include things you are proud of, and you shouldn't hesitate to write down those.
Helpful
The following criterion is whether your notes about yourself are helpful. Don't expect to improve over a day miraculously but don't be too hard if you are not ready to deal with all the weak parts of your personality. Admitting a few mistakes can be ok, but if you want to deal with all of them once and for good, this will be too much.
The question you have to ask at this point is: What's the point? If this question can be answered satisfactorily, you have all the reasons in the world to deal with your weaknesses. It is often better to break criticism down into smaller pieces to see how much we can handle. You are a friend of yourself, and you only want what's best for you and nothing less.
Kind
Whatever you decide to deal with, make sure you express it in a kind and smooth way. Why is it so important to be kind to yourself? Assuming that most of us are trying to be nice to others when we want to emphasize some of their weaknesses, a new question arises. The answer lies in the simple question: Why are you kind to others in the first place? It is probably because you assume that talking in a different, more strict way will make them feel bad and finally cause trouble instead of fixing a situation.
Some might say they are kind to others because they want people to like them. Still, no matter what the reason is, the reality is that we all believe that being kind is essential. If it is that vital, why isn't it necessary for us also? So, it is indeed critical for everybody, including ourselves.
Have you read?
Why Financial Planning is the Key to a Successful Startup.
Communicating About Communication by Leo Bottary.
What it's like being a real life Wendy Rhodes by Vanessa Vershaw.
Using Positive Reinforcement to Boost Productivity: My Top Leadership Tips by Roy Y. Gagaza.
Why Israel is a Rising Innovation Hub by Brian Wallace.
---
Add CEOWORLD magazine to your Google News feed.
---
Follow CEOWORLD magazine headlines on:
Google News
,
LinkedIn
,
Twitter
, and
Facebook
.
---
Thank you for supporting our journalism. Subscribe here.
---
For media queries, please contact:
info@ceoworld.biz
---
Tags :
Alternative Managers Insider
Chief Administrative Officer Insider
Chief Advancement Officer Insider
Chief Artificial Intelligence Officer Insider
Chief Audit Executive Insider
Outside Director Insider
Policy Insider