Actions You Can Take to Help Black Professional Women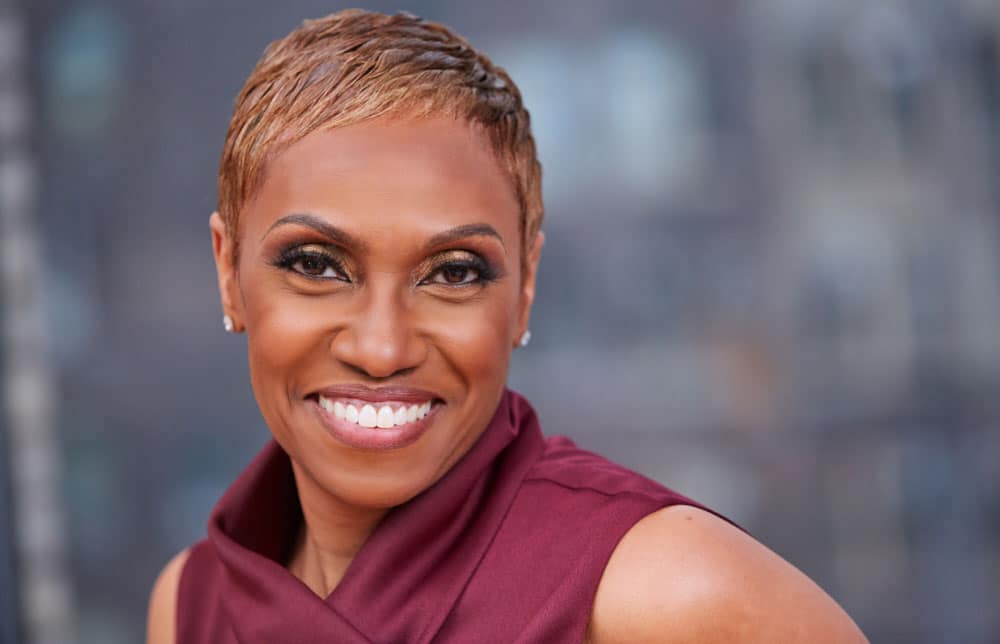 Here are a few actions you can take to go beyond the words and the goodwill corporations like to present to the world at large. We need more than the slogans and images your corporate communications team produces about how your company supports Black women's advancement. We need actions that will have a lasting impact. 
As soon as possible, help the Black women you hire learn how to navigate within your company's power structure.
Often it will be the case that the people with power in your company won't have experiences in common with Black women.

That is OK

. You can form relationships with Black women that will benefit your company by telling them about the qualities and behaviors your company values. Make it a point to ensure that support structures are set up to help Black women succeed early in their careers. See that Black women have mentors who are committed to helping them avoid things that would derail their careers. 

Make it a priority to hire Black women leaders.
Look at Black women as future leaders. If they are already members of your organization at lower levels on your organization chart, work with them to prepare them for leadership and then make sure that they get promoted into leadership positions. Remove the barriers to promotion to a management position, that first step toward a career as a leader. If your organization hasn't hired enough Black professional women to make substantial and lasting change in your organizational chart, find them in the marketplace. Hold your peers accountable to do this as well. Talk with them to give them insight that can help your company achieve robust representation of Black women at the highest levels of leadership.
Help Black women succeed after they are promoted to leadership positions.


Promotion to a new role or position within an organization does not guarantee continued success. It is just the starting point. Continue to watch the careers of Black women who are promoted in your company. Make sure that they continue to have the sponsors and support they need to succeed as they move up. Share the unwritten rules about how people in power operate in your organization. Tell them important things about your company's culture. Institute policies that will help Black women balance doing their jobs, managing their careers, and caring for their families.

 Use your power to remove institutional barriers.
Remove the institutional barriers, both apparent and not apparent, that you own or have accountability for. These are the barriers in your organization's infrastructure, systems, routines, and policies and procedures that may force a Black woman to leave the company or to prevent her from succeeding even though she is as capable as other members of the "power club." Support Black women in leadership in the same way you support the leaders who look like you.
If you see something happening that may serve as a roadblock to a Black woman's success within your organization, work on removing the roadblock so that she doesn't have to make a decision to leave her job over a battle she knows she can't win. If you don't know what those battles look like, take the time to ask Black women in your company what they are. A person's perception is their reality, so don't dismiss or ignore the issues they tell you about. Once you dig into perception, it often reveals itself as truth. Please get to those true truths. 
Let's all focus on evening out the playing field. Women, especially Black women, aren't usually given access to information about how to successfully advance their careers. I've given Black women the tools to open dialogues with you so they can work with you to position themselves for leadership roles. You have the power to do something significant about advancing Black professional women in your workplace. They'll be knocking on your office door if they've taken my advice to heart. Be ready to work with them to increase their access to power. 
The above was excerpted with permission from Francine Parham's new book, Please Sit Over There: How To Manage Power, Overcome Exclusion, and Succeed as a Black Woman at Work.
Have you read?
Best Business Schools In The World For 2022.
Best Fashion Schools In The World For 2022.
Best Hospitality And Hotel Management Schools In The World For 2022.
Best Medical Schools In The World For 2022.
The World's Best Universities For Doctor of Business Administration (DBA), 2022.
Track Latest News Live on CEOWORLD magazine and get news updates from the United States and around the world. The views expressed are those of the author and are not necessarily those of the CEOWORLD magazine.
Follow CEOWORLD magazine headlines on:
Google News
,
LinkedIn
,
Twitter
, and
Facebook
.
Thank you for supporting our journalism. Subscribe here.
For media queries, please contact:
info@ceoworld.biz
Tags :
Board Members Insider
CEO Excellence Insider
CEO Peer Advisory Insider
Chief Information Governance Officer (CIGO) Insider
Chief Merchandising Officer Insider
Globalization Insider