The Top 5 Business Schools In Asia You Should Know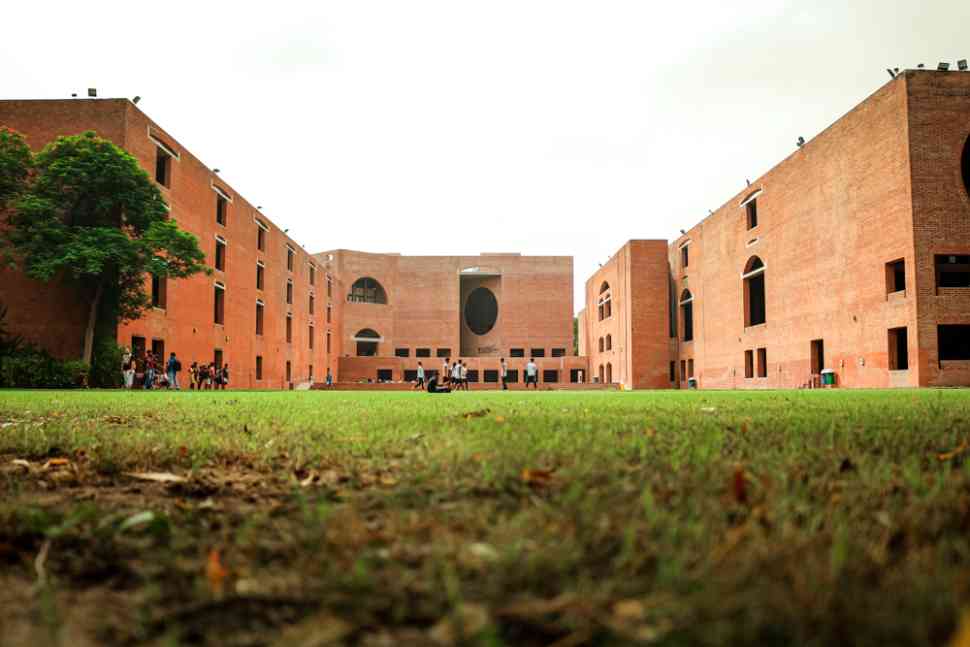 According to recent international rankings, Asian universities have risen to higher positions at a relatively better pace. Many of these universities managed to move ahead of the conventional favorites on the list. In fact, many business schools from Asia managed to break into the top 50 projecting an even brighter future for these institutions. After all, tables are turning, slowly, yes, but they are.
Keeping up with the introductory passage, we have enumerated a few of the best business schools in Asia. These rank among the top 50 in the world and are surely great places to hone a career in business administration.
The Best Business Schools in Asia to do so are given below:
HKUST Business School, Hong Kong University of Science and Technology, Hong Kong
Hong Kong University of Science and Technology is often regarded as one of the fastest-growing universities in the world—and its Business School surely stands as exemplary proof of the same. Crowned the leading business school in Asia, it was established in the year 1991 and has been credited by Association to Advance Collegiate Schools of Business and the European Quality Improvement System. Its academic programs cover several undergraduate courses, MBAs, Executive MBA, Master of Science in Accounting, Finance, etc, and doctoral programs. In addition, there are executive programs for individual students and companies.
Indian Institute of Management Calcutta (IIM-C), India
The first in the IIM group to have been established in the country, IIM-C is an Institute of National Importance which came into being in the year 1961. It is one of the three triple-accredited business schools in the country, a mark of excellence and global repute. Presently, IIM-C offers 5 full-time programs, namely MBA, Post Graduate Diploma in Business Analytics (PGDBA), Fellow Programme in Management (FPM), MBA for Executives (MBAEx), and Post Graduate program for Executive for Visionary Leadership in Manufacturing (PGPEX-VLM). Alongside, it runs several part-time and distance learning programs.
Indian Institute of Management Ahmedabad (IIM Ahmedabad), India
Located in Gujarat, IIM Ahmedabad is another Institute of National Importance and was founded in the year 1961. Generally ranked at the top of regional rankings for business schools, the foundation of the institution was backed by HBS and was helmed by the renowned physicist Vikram Sarabhai. In its academic organization, there are several full-time as well as part-time postgraduate degree programs. To supplement the learning experience, it runs student exchange programs with several distinguished business schools of the world such as the University of Louvain, University of Cologne, Emlyon Business School, and HEC Paris.
NUS Business School, National University of Singapore (NUS), Singapore
The prestige of NUS is world-renowned so it is expected that its Business School is one of the many gems on its crown. NUS Business School is basically the Department of Business Administration and was founded in the year 1965. The school is further divided into 7 departments, namely Strategy and Policy, Finance, Management and Organization, Marketing, Real Estate, Accounting, and Decision Sciences. Several graduate programs are offered of which its MBA is ranked among the world's finest. NUS is anyway known for its dual-degree programs, and its business school runs a few of them of its own in collaboration with other universities; these programs include the NUS MBA Double Degree, S3 Asia MBA, and UCLA-NUS Executive MBA Programme.
China Europe International Business School (CEIBS), China
Based in Shanghai, CEIBS, as the name suggests, is a collaboration between China and the European Commission. It was founded in the year 1994 and remains the first such school in mainland China to offer a wide range of programs such as MBA and Executive MBA. A few of its programs operate in collaboration with various universities such as the Master of Management in Hospital with Cornell University School of Hotel Administration and the Master of Public Health with John Hopkins Bloomberg School of Public Health. In the year 2009, it started an Executive MBA program in Ghana, making it the first such program from an Asian business school in Africa. It is also among the very few campuses that are carbon neutral.
---
Add CEOWORLD magazine to your Google News feed.
---
Follow CEOWORLD magazine headlines on:
Google News
,
LinkedIn
,
Twitter
, and
Facebook
.
---
Thank you for supporting our journalism. Subscribe here.
---
For media queries, please contact:
info@ceoworld.biz
---
Tags :
Chief Investment Officer Insider
Chief Knowledge Officer Insider
Chief Learning Officer Insider
Chief Legal Officer Insider
Chief Marketing Officer Insider
Chief Networking Officer Insider