Know A Few Things About Education In Environmental Engineering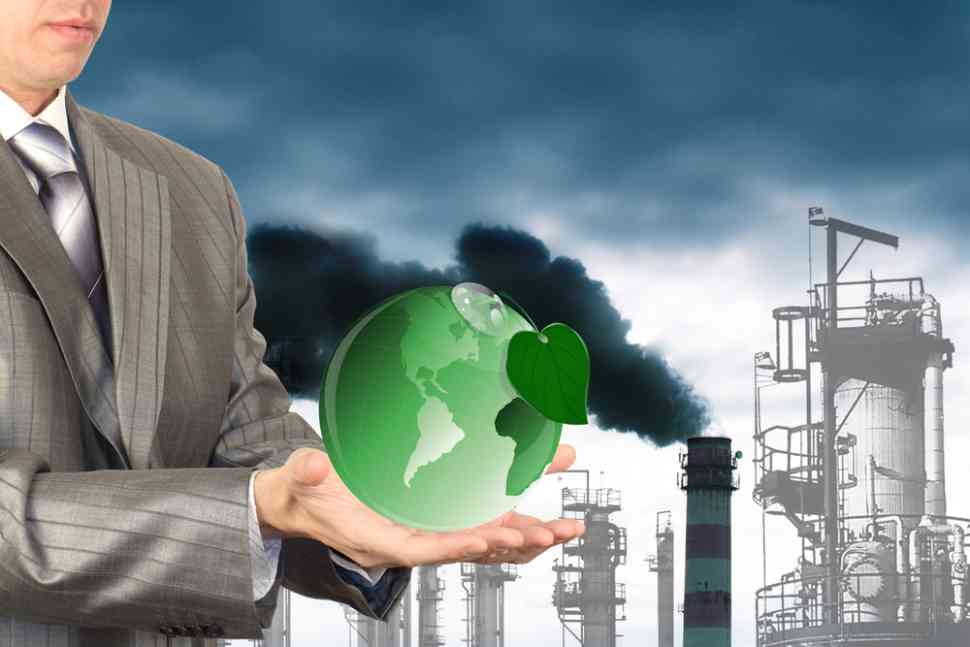 Industrial emissions at the background of a green planet
Despite the discourse on the environment being there for a long time, disciplines related to it are only gaining traction in recent decades. One such discipline to have emerged as an offshoot to environmental studies is environmental engineering. Many universities have started offering courses on the subject area, especially as the urgency to deal with environmental degradation and climate change is gaining momentum across the globe. But, what is environmental engineering?
It will be quite inadequate to leave the aforementioned question with a simple definition. A vague idea about it must have developed since the name 'environmental engineering' is self-explanatory. However, that is not sufficient to decide whether or not you should take it up as an academic course and subsequently, a professional endeavor.
Here are a few things about environmental engineering you should know:
What is it all about?
First thing first, what do we understand by environmental engineering? Environmental engineering involves learning the processes and infrastructure about a range of areas related to the environment and its development. The areas where environmental engineering is involved include the supply of water, the development of pollution control mechanisms, and the creation of environment-friendly ecosystems through infrastructural interventions. By this, it must have become quite obvious for you that environmental engineering is rather a combination of many other disciplines such as ecology, economics, chemistry, physics, mathematics, and geology.
It is a broad discipline offering a plethora of professional roles
In the preceding point, I noted that the discipline is a blend of several other disciplines. That is, when you pursue a course on environmental engineering, you will end up reading all kinds of disciplines. This means, there are many roles you can take up upon graduation. We will come to that later, but you should know that the nature of the course allows you to explore a great range of interesting sub-disciplines. These sub-disciplines include air pollution management, environmental impact assessment, and waste disposal treatment. If you decide to pursue postgraduate or doctoral studies, then you will be well-placed to secure specialized education in the said fields and mind you, professionals with specializations are quite in demand.
Very much in demand
Taking from where we left, yes, there is a lot of demand for environmental engineers. Only recently, COP26 concluded with a weaker-than-expected Glasgow Pact, and this has nevertheless increased the volume of discourse on climate change and the strategies to counter it. These discourses are creating a pool of opportunities for environmental engineers whose knowledge and skills have amassed relevance more than ever. Due to the surge in demand, institutions and companies across the world are offering not only handsome salaries but also many amenities to attract professionals. Thus, it is the right time for environmental engineers to make the best utilization of their capabilities and education.
Career options
Supplementing the third point, you can take up myriad professional roles as an environmental engineer, though under different names. To name a few, you can be hydro-geologists, solid waste management professionals, civil engineers, public health experts, air quality inspectors, wastewater engineers, environmental consultants, and whatnot. Policy-making in the field of environment and incidental matters requires the participation and contribution of experts. So, there is also a great demand for academicians and seasoned researchers who have worked extensively in the field.
Environmental engineering is rewarding but can be tiring
You will have to understand the fact that environmental engineering is not textbook. You will need to put to use the knowledge gained. You will have to keep learning as environmental science and technology keeps growing. Your salary may be handsome but it won't come easy as environmental engineers take up projects and research works that can take up days' before you get proper sleep. In simple words, environmental engineering is a commitment you cannot be reckless with. No matter where you decide to pursue your degree course, the coursework itself will give you an idea that the road ahead is not easy but assuredly rewarding and exciting if you put your heart into it.
Track Latest News Live on CEOWORLD magazine and get news updates from the United States and around the world. The views expressed are those of the author and are not necessarily those of the CEOWORLD magazine.
Follow CEOWORLD magazine headlines on:
Google News
,
LinkedIn
,
Twitter
, and
Facebook
.
Thank you for supporting our journalism. Subscribe here.
For media queries, please contact:
info@ceoworld.biz
Tags :
Chief Investment Officer Insider
Chief Knowledge Officer Insider
Chief Learning Officer Insider
Chief Legal Officer Insider
Chief Marketing Officer Insider
Chief Networking Officer Insider