The Relevance of Student Exchange Program in the Globalised World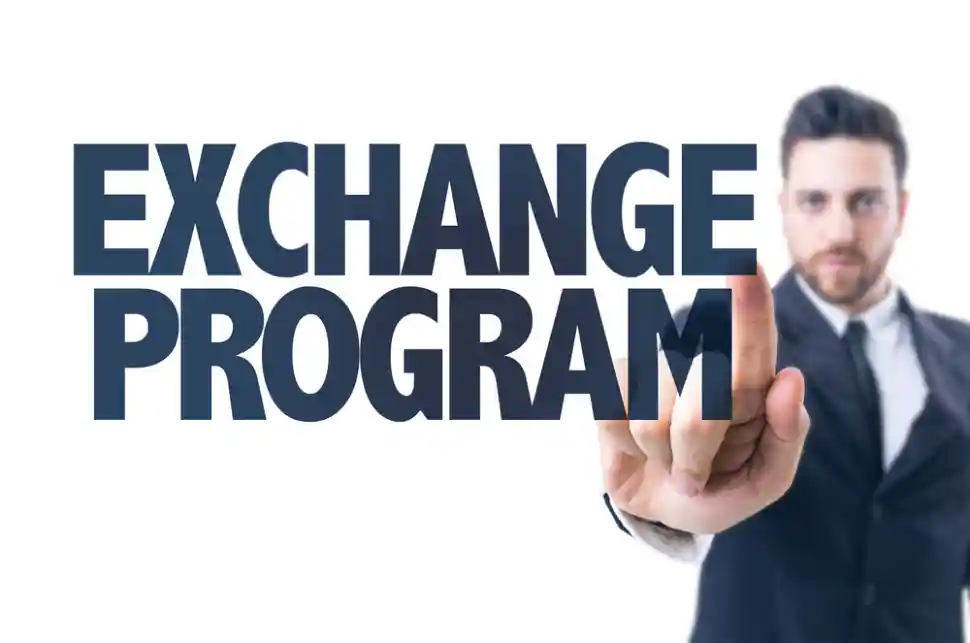 Man pointing on ''Student Exchange Program''
Globalization is a phenomenon that has reshaped the dynamics of world society. With its growing influence, it has become difficult to assert that all of us have been raised independently of what goes on around the world. Also, I believe that the reality dawned upon us a little late; perhaps, we were hesitant to admit that foreign influence can be assimilated into our society and refashion us in a way unthinkable.
But, we have been treading the road of globalization since ancient times, especially when trade and commerce attained a position beyond a necessity. One of the ways the web of globalization was woven is through education. Scholars from one kingdom went to another, lived among the locals, wrote treatises on them, and brought back the knowledge earned to their homelands. Today, this activity is understood in many forms – one of them being student exchange programs.
Student exchange programs have become integral to the idea of global education. Today, education is transnational and interdisciplinary. There are so many variations to a simple idea, concept, or phenomenon that it becomes essential to test our information under various circumstances and in several other cultures. That is where student exchange programs come into the picture. But, these programs do not serve such limited purposes; their contribution to the globalized order is immense, and let us find out how.
Introduction to a new way of life
When you are placed in a different environment, you have no other option but to learn and adapt. Similarly, as an exchange student, you will be placed in a different culture, within and outside the university, where you will notice the nuances in the way people live. Perhaps, your short-sightedness regarding one's culture will be cleared up upon sharing the same environment as the locals. Through a student exchange program, you get the chance to explore what you have only read or heard of. The more varied experiences you have, the more immersed you will be in the pool of knowledge and awareness. Globalization perpetuates awareness about the world, and a student exchange program does exactly that.
Varied educational experience
What is the purpose of the student exchange program? It is to offer students an opportunity to explore and experience education in a different environment, generally in a university in a different country. Why? You should understand that every human society on this planet treats education from peculiar perspectives. For example, how American universities educate law students on constitutional freedoms will be quite significantly different from Asian universities. There are cultural, economic, and political differences, and all of these differences impact education. Such a diverse experience will hone your analytical skills and widen your mindset. In a globalized order, you should be open to possibilities; what you know as truth may not be in the other world, and it is these differences you will have to acknowledge.
A new society of your own
For most of our lives, we stay confined to the territorial and cultural boundaries around us. We build and grow our society from a select set of human populations which may not differ from one another. This also affects the way you think because you haven't really established contact with people from other societies. Student exchange programs allow you the platform to interact with the kind of people you will never have had the opportunity to interact with. Knowing them will help you become a part of a society so different and enriching that they will improve the way you think and behave. For instance, suppose you have had misconceptions about Latin Americans, and all of these will be dispelled once you are placed in their society. That is what globalization aims to accomplish: for us to acknowledge the cultural and social differences among us and connect us nevertheless.
That you belong
Globalization means all of us are a part of one big community. For much of our history, humans have been skeptical of each other and have adapted to isolated ways Population growth and interdependence on one another force them to think otherwise. Xenophobia, racial superiority, and patriarchy have long affected and disturbed the idea of oneness as there are always those who belong and those who don't. This was especially true in the case of education. If you had come from a colonized country, you are a second-grade human and not allowed to pursue higher education; the same for women, LGBTQs, slaves, and whatnot. However, student exchange programs do the opposite. They throw open the door for everyone and anyone from any part of the world to explore any part of the world. The idea is to make them believe that they belong to the bigger order like everyone else regardless of who they are and where they come from. And, even if the programs are community or region-specific, the point is to offer greater representation to them.
---
Add CEOWORLD magazine to your Google News feed.
---
Follow CEOWORLD magazine headlines on:
Google News
,
LinkedIn
,
Twitter
, and
Facebook
.
---
Thank you for supporting our journalism. Subscribe here.
---
For media queries, please contact:
info@ceoworld.biz
---
Tags :
Economics Insider