5 Things to Know About the World of Haute Couture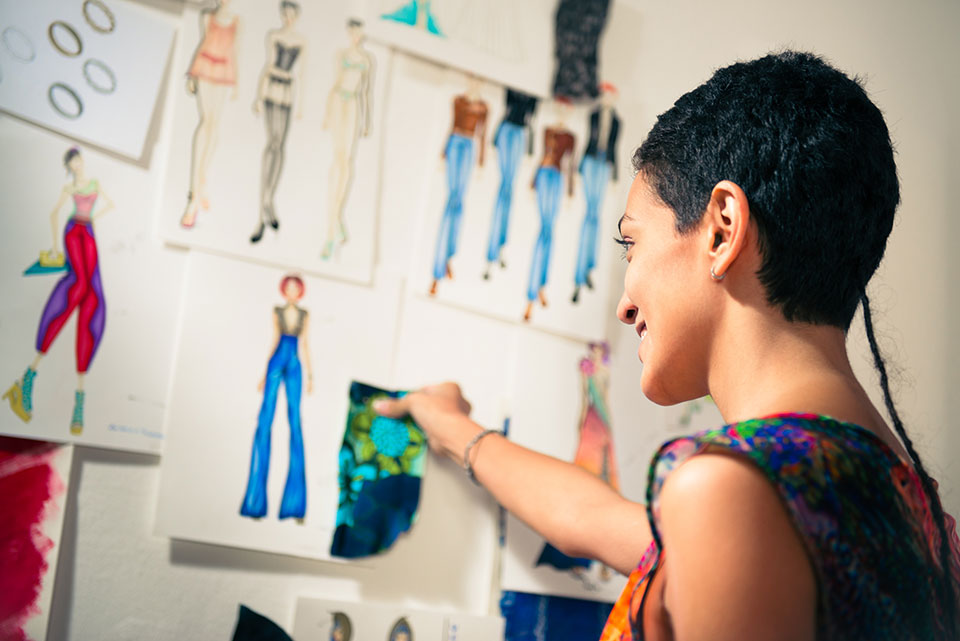 In the world of fashion, Haute Couture holds a distinctive place. It is the highest form of fashion production and is often regarded as the marketplace of the rich. The very word is the French alternative to "high dressmaking" and caters to luxury retail. It basically is fashion that is completely hand-woven, highly customized, and quite time-consuming. However, the resultant quality is exceptionally high, and hence, the price you'd end up paying. A lot of money, man-hours, and creativity go into designing Haute Couture so you really cannot complain about the exorbitant prices.
But, since we are already at it, let us explore more about them. My intention here is to offer you a glimpse into things about haute couture. Many of the things I am going to mention here may not be known to you so read along and get yourself updated.
Here are 5 things to know about Haute Couture:
We owe it to Charles Frederick Worth
While Haute Couture is exclusive to France, the idea isn't. It was actually the brainchild of an Englishman. Charles Frederick Worth, the founder of the House of Worth, was the pioneer in the field of haute couture. It was not just this; he was known for many other things that ultimately inspired modern fashion. For example, he was the first one to showcase live models for the promotion of his designs. He was among the first designers who stitched branded labels into his design. His clientele was as rich as his ideas and included Empress Eugénie, Empress Elisabeth of Austria, and Sarah Bernhardt.
Know the difference
Before you ask, let me clear a major confusion regarding couture and haute couture. These two must NOT be used synonymously. The former is used to refer to any handmade, customized garment; however, the latter is specific to France. The French government stipulates certain conditions to be an haute couture brand. Brands, for example, must have a studio or atelier in Paris which must operate with minimum of 15 full-time employees and must showcase a minimum of 35 looks during a show biannually.
Protected by law
As I wrote, Haute Couture is specific to France and is protected by law. The Paris Chamber of Commerce, or Chambre de commerce et d'industrie de Paris (CCIP), is responsible for the publication of the list of the permitted Haute Couture houses in Paris, and such list keeps changing from time to time. Moreover, there is the Chambre Syndicale de la Couture Parisienne, an association of Parisian couturiers, which regulates the activities of its members. The criteria for Haute Couture were established in the year 1945 and their breach cannot be excused under any circumstances.
Members of the Chambre Syndicale de la Couture Parisienne
No ordinary couturier would become a member of the prestigious Chambre Syndicale de la Couture Parisienne. Whoever becomes a member of the syndicate is referred to as a Grand Couturier and is regarded as the best in the field. The designation is given based on the guidelines from the year 1945. Aside from permanent members, some guests are invited every season; however, they are not permitted to use the term "haute couture" but "couture". For the guests to become grand couturiers, they must wait for two years. Those who do not show in Paris are also invited to the association at times and are called "membres correspondants". Members of the association include Dior, Chanel, Alexis Mabille, and Schiaparelli. Foreign members of the association include Versace, Fendi, Elie Saab, and Giorgio Armani.
Haute Couture Shows are majorly for the clients
Going by the purpose of Haute Couture, related shows are usually attended by the private clients of the designers. Of course, media persons cover these shows from close quarters but you will only find private clients attending these shows. These private clients will, quite unsurprisingly, have an ultra-rich profile and are among the most influential persons in their own right. These fashion shows also attract the attention of potential business partners and attract patronage to the brand. You should watch the shows of the grand couturiers to appreciate the level of global attention they get.
---
Add CEOWORLD magazine to your Google News feed.
---
Follow CEOWORLD magazine headlines on:
Google News
,
LinkedIn
,
Twitter
, and
Facebook
.
---
Thank you for supporting our journalism. Subscribe here.
---
For media queries, please contact:
info@ceoworld.biz
---