Craig Bouchard's Ecolution kWh: Clean Energy and Commercial Trucking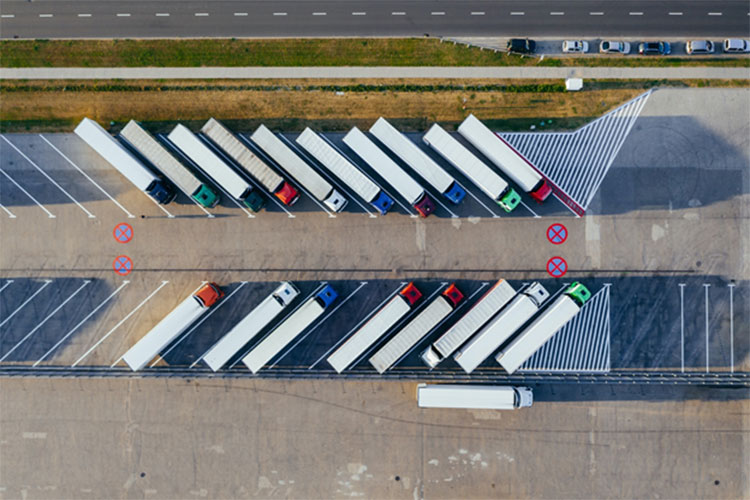 Increased corporate responsibility is propelling changes within various industries. Many companies are committed to sustainability, and environmental responsibility. Forward-thinking leaders are implementing breakthrough technologies to innovate entire sectors. In the quest for clean energy, researchers and entrepreneurs are working diligently to implement new systems. Committed to forwarding clean energy in the commercial trucking industry, Craig Bouchard is leading the charge. The Co-Founder and Executive Chairman of Ecolution kWh dedicates his future to the promise of clean energy. Co-Founders Johanne Medina and Johnny Then-Gautier, along with Craig Bouchard, welcome the sustainable future of trucking.
Ecolution kWh's Inception
Ecolution kWh aims to create systemic change within the commercial trucking industry. Since its inception, the fledgling company has focused on two outcomes. Ecolution kWh sought to provide environmental aid and provide an affordable floating electric grid. Ecolution kWh applied for and received, patents to forward their work. These patents allowed for the initial journey toward net-zero carbon emissions on the road. With their "green" trucks and trailers, Ecolution kWh envisioned benefits for the industry. Higher revenues and lower costs would provide incentive to purchase Ecolution kWh's products. This would make clean energy financially appealing and spark a revolution.
Challenges In Electric Mobility
Electric vehicles are available on the market today. There are limitations that inhibit the mainstream application of these vehicles in the commercial sector. Challenges include high initial purchase prices that make electric mobility fiscally difficult. Long recharging times render electric products inefficient for some industries. Expensive recharging infrastructure adds to cost concerns for long-haul trucks. Limited range exacerbates these concerns. Ecolution kWh is confident that the company's bespoke technology will alleviate these concerns.
Evolving and Growing Ideas
Ecolution kWh vowed to resolve the largest concerns prohibiting the mainstream use of electric vehicles. During this time, partners Johnny Then, Johanne Medina, and Craig Bouchard discovered the propensity for a bigger product. The company discovered that its electric trailers could manifest clean energy on the road. This energy could be equitable to kilowatt-hours made by power plants. If companies employed larger volumes of these trucks on the road, they could generate as much energy as power plants. This could eliminate the need for physical power plants by creating a floating electric grid. Utilizing this untapped energy potential would provide a radical new model.
In this model, companies would have access to new grids that could be relocated to where energy was needed. This clean energy grid would not require large-scale capital expenditure to build new transmission lines. It would be a cost-effective method of energy creation. With swift, clean, and cost-effective energy available on-demand, power plants would become obsolete.
Complex Structure, Simple Explanation
While Ecolution kWh's output is the result of complex science, the inventive concept is easy to understand. Ecolution kWh's technology generates clean energy inside a trailer in motion. This created energy enhances the electric truck's range, limiting the frequency of recharge stops. This allows for streamlined operations, and increased efficiency. If pulled by a combustion engine, Ecolution kWh remodels the trailer as an energy creator. Each trailer can create clean energy to be utilized by the company for operational purposes. With enough trucks on the road creating clean energy, companies can power an entire operation.
Through both of these methodologies, Ecolution kWh is essentially a company that generates kilowatt-hours, making carbon-free sustainable energy. With no capital expenditure, Ecolution kWh is poised to become the world's largest power company.
Craig Bouchard and the Team Behind the Company
Developing ground-breaking technologies to spearhead change, Ecolution kWh is powered by committed team members. Ecolution kWh is ripe with innovators, researchers, and business savvy navigators, led by Executive Chairman Craig Bouchard. Bouchard's Co-Founders round out the experienced executive team. Johanne Medina is at the helm in the CEO role, and Johnny Then-Gautier is the company's Chief Technology Officer. These team members are committed to showcasing their expertise and forwarding the company's mission. Ecolution kWh's members work to achieve a high IRR for shareholders and evolve the trucking industry. Known as a high-pollution industry, the company hopes to eliminate this reputation by achieving zero-net emissions.
Patents and Technologies
To implement its mission, Ecolution kWh created the Module Active Response System. Known as MARS, this combination of global patents is applied to various components of the industry. MARS is implemented in existing truck and trailer components, newly created components, and energy creating software. Ecolution kWh received its first U.S. patent in June 2020 and has applied for other patents throughout several countries. The company's intellectual property is an integral advantage in the race for viable clean energy.
Applied in the corporate space, the MARS system will impact various aspects of operation. It will reduce battery cost, and hasten the process of sustainable mobility. It will increase driving range by 40-60% and use kinetic energy with near-zero emissions. With a new type of recharging infrastructure, it will increase the scope of charge points. It will eliminate the need for electric vehicles to recharge throughout the day, as EV's will charge whilst in motion. It will achieve these standards at a cost-effective price through patented technology. This will allow Ecolution kWh to maintain a commercial edge over potential competitors.
MARS In Use
When applied, the MARS system holds many practical benefits. Ecolution kWh uses the Tesla Semi Electric Truck as a viable example. The Tesla's battery holds 1000 kWh when fully charged and can travel roughly 500 miles without recharging. If this truck hauls a trailer outfitted with MARS technologies, MARS can generate around 500 kWh of energy. If the truck uses this energy to increase travel capacity, it can travel an additional 150 miles before stopping. This increases the truck's travel range by 30%. The same increase in travel span can be applied to other leading industrial vehicles. This includes popular fleet models made by Thor, Cummins, and Volvo.
As a MARS-equipped trailer is hauled, it can provide energy to an electric vehicle. For non-electric vehicles, the trailer can be used to harvest energy utilized for other purposes. It can also provide energy to other plugged-in applications. This ability increases the use of the system across various platforms. MARS-equipped reefer vans can generate the power needed for refrigeration operations while driving. This would render MARS reefer vans self-sufficient. It would eliminate the need for traditional trucks to retain a diesel tank to fuel cooling systems. The use of MARS would streamline recharging operations by allowing for battery swapping. It would result in an evolution in the mobile recharging station foundation. Interestingly, the move to electric vehicles has a serious environmental downside. What are we going to do with all those Tesla batteries when they must be replaced after 5 years? Ecolution kWh has an answer. "Second use" Tesla batteries can be purchased in the secondary market and used productively and economically in the Ecolution trailers.
Radical Potential
The outlined benefits of MARS technology render Ecolution kWh a leader in reforming the industry. Products will remain cost-effective and provide a myriad of attractive benefits to prospective buyers. They will propel the industry forward by making it sensible to implement MARS technology. As Ecolution kWh's technology is applied in growing numbers, interest will undoubtedly grow. Ultimately, the new operating standard will include Ecolution kWh's technologies. Ecolution kWh's products will leverage clean energy to power a movement. The company's products will provide a path to zero-carbon emission options. With widespread usage, this will mitigate environmental detriments often associated with trucking. On the precipice of global greatness, Ecolution kWh stands to change the commercial trucking industry. The company will minimize carbon emissions, and provide a viable alternative, one truck at a time.
Connect with Craig Bouchard LinkedIn | Twitter | Facebook
---
Have you read?
World's Best Business Schools.
World's Best Hospitality And Hotel Management Schools.
Track Latest News Live on CEOWORLD magazine and get news updates from the United States and around the world. The views expressed are those of the author and are not necessarily those of the CEOWORLD magazine.
Follow CEOWORLD magazine headlines on:
Google News
,
LinkedIn
,
Twitter
, and
Facebook
.
Thank you for supporting our journalism. Subscribe here.
For media queries, please contact:
info@ceoworld.biz