CEO Spotlight: Scott Cullather Builds A Global Footprint For INVNT
Scott Cullather CEO at INVNT
Sharing stories has been a part of human civilization since the beginning. Stories engage and grasp consumers' attention by sharing ideas, emotions, and experiences in powerful ways. Storytelling helps to build communities. Serving as a powerful vehicle for ideas, stories have eased their way into the modern era. Companies are embracing brand storytelling to engage audiences since it is a potent force that has an impressive and lasting effect. Brand storytelling is a method of humanizing a brand.
Brand storytelling is being adopted by numerous companies today. However, a company that stands out from the competition is INVNT. The co-founder and Chief Executive Officer of INVNT, Scott Cullather was born in Dearborn, Michigan. He began his studies in 1982 and graduated from the University of Richmond with a BS in Economics in 1986.
His father, Dan Cullather, was one of the pioneers of the events industry. He worked at Jack Morton and was one of their first employees. Dan later launched his own company, which was named "Williams/ Gerard." Due to this, Scott had a lot of business influence, and he got to witness the incredible evolution of live events firsthand.
Two years after his graduation, he joined his father's company. There, he was introduced to various initiatives. Scott was a quick and efficient learner. His excellent performance saw him rise to the ranks of Vice President and eventually to the "General Manager" of Williams/Gerard's New York office.
The Emergence of INVNT
When the financial crisis was at its peak in 2008, Scott, along with his wife, co-founded a company. As the co-founders of a scrappy start-up, they were responsible for all aspects of the agency, which was created to challenge and change perceptions, attitudes, and behaviors. His wife, Kristina, and Scott himself are both passionate storytellers. Realizing that there was a need to offer clients an alternative to the existing agency model, INVNT, the global live brand storytelling agency, was created.
In an interview with The Stevie Awards, Scott Cullather stated, "The marketing industry is constantly changing, and we have found that truly integrated marketing campaigns are now key." He added, "We look to create holistic campaigns that encompass both live events and branded content and ensure a brand remains top of mind long after an event ends."
INVNT has successfully spread its roots throughout the world. To this day, the company is moving forward to grow furthermore. INVNT has successfully created a network of notable clients. In 2019, Samsung partnered with INVNT for its Galaxy's Note10 Unpacked launch, and the event secured more than two million live stream views. It also fulfilled the critical purpose of a live event and created extreme hype on social media. Apart from Samsung, INVNT has also worked on the live event for the launch of General Motor's Chevrolet Silverado and GMC Sierra. INVNT also works to create smart brand communication programs for PepsiCo.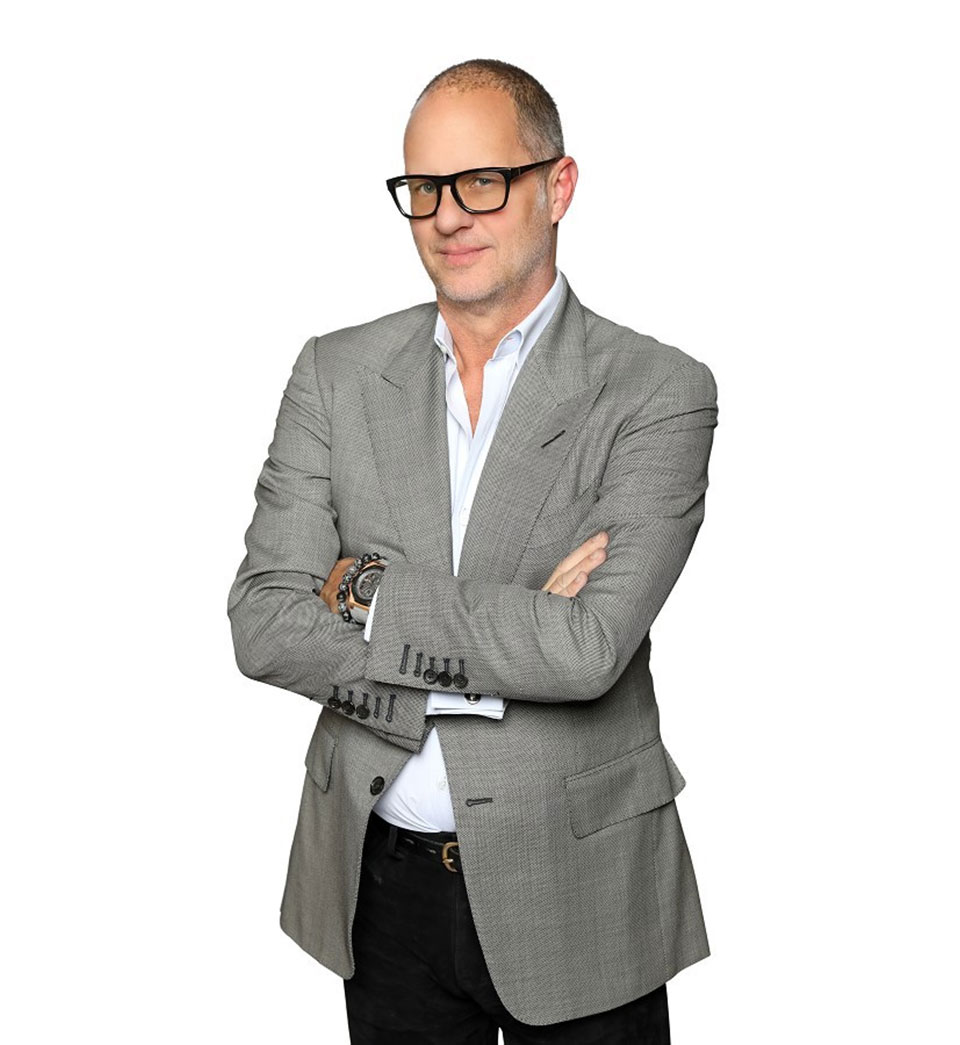 INVNT's Approach to Revamp the Traditional Marketing Techniques
INVNT has also partnered with Facebook, Microsoft, Mary Kay, Pfizer, Xero, and Merck. The company also works with ESPN every year for defining and demonstrating the message. In addition to this, Subway is also collaborating with the company. The goal is to determine its dynamic brand for over two decades.
Today, the company employs more than 100 "INVNTrs." It operates across eight offices, four continents, and five countries: the US, UK, Sweden, Singapore, and Australia. One of the most significant live events that the company designs and produces is the SHRM Annual Conference. The event attracts more than 15,000 attendees.
The global live brand storytelling agency has thrived under Scott's guidance for almost 12 years. Scott Cullather is recognized in the industry for his exceptional leadership skills. Throughout his 30 year career, Scott has led teams in the design, execution, and production of numerous large scales B2C and B2B brand experiences. These executions occurred in more than 40 countries for a large number of the world's leading brands, companies, and trade organizations.
Scott is also an active philanthropist who is involved in various charitable organizations. Cullather has co-authored Challenge EverythingTM: The Battle Cry That Blew Sh*t Up and INVNTd Live Brand StorytellingTM in partnership with Forbes Books and contributed a chapter to Dynamic Founders of the 21st Century, published by Creative Classics Publications Inc.
Scott Cullather judges various industry awards, including The Drum Experience Awards, The Drum Agency Business Awards US, the Stevie – American Business Awards, the C&IT Awards, and Event Technology Awards.
Scott Cullather has contributed his knowledge and insight to media outlets, including PCMA Convene, C&IT magazine, BizBash, Event Industry News, Adweek, Campaign, Entrepreneur, and the London Business Journal. Scott firmly believes that there is a global war on talent in the industry. This is why he strives to hire the most sought-after talent from all around the world for his company.
Scott shares his learnings and insights regularly by actively speaking at various industry and non-industry events, such as Event Marketer's Event Tech, ASAE Springtime, regular C&IT Breakfast Briefings, Event Tech Live, MACE, the C&IT US Forum, and the Event Design Summit.
Quite recently, Scott gave a presentation at George Mason University on the post-digital shift and social engagement in the inaugural Mason Collective Impact Speaker Series. The presentation addressed the overarching topic of 'The Power and Direction of Social Media.'
In 2019, INVNT was awarded two Gold Stevie Awards at the 'American Business Awards.' One was for Company of the Year in the Advertising, Marketing, & Public Relations category. The second award was for the Founding Team of the Year – Business Services Industries. Other awards include a Silver Stevie for Advertising or Marketing Agency of the Year in the Public Relations, Marketing, and Advertising category.
INVNT is also a Silver Stevie Award winner for Female Entrepreneur of the Year in the Business Services category (11 to 2,500 Employees) on behalf of Kristina McCoobery, Co-Founder and COO. These Stevie Awards for Women in Business were held in 2019.
Scott Cullather was interviewed by Natfluence, where he was asked about his motto. He said, "You can dream big or dream small. Dream big. It is more fun!"
Track Latest News Live on CEOWORLD magazine and get news updates from the United States and around the world. The views expressed are those of the author and are not necessarily those of the CEOWORLD magazine.
Follow CEOWORLD magazine headlines on:
Google News
,
LinkedIn
,
Twitter
, and
Facebook
.
Thank you for supporting our journalism. Subscribe here.
For media queries, please contact:
info@ceoworld.biz