Here Are The Top 20 Best-Paying Cities In America For 2020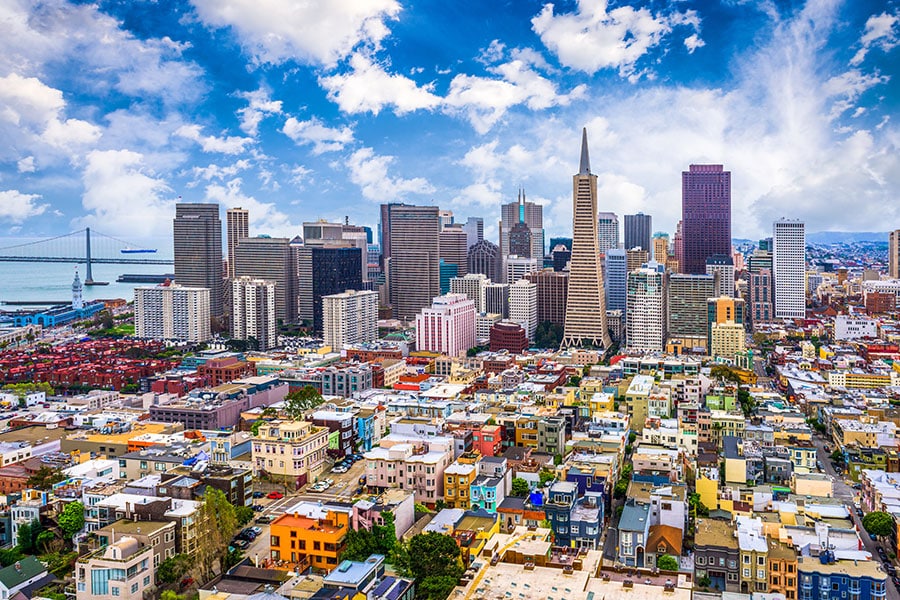 New York ranked third on a list of the 20 best-paying cities in America for the year 2020, according to a new report from U.S. News Report. The best-paying city in all of the nation is San Francisco, California. San Jose, California; Bridgeport, Connecticut; and Seattle, Washington also made the top five rankings.
To assemble and rank this list of the best-paying cities in America for 2020, U.S. News compiled the list of cities with the best-paying jobs by examining the annual mean salary of each job included on its 2020 Best Jobs Rankings, then tallied which cities had the most available positions associated with top-paying jobs nationwide. The top five best-paying jobs of 2020, according to the new study, are anesthesiologists, surgeons, oral and maxillofacial surgeons, obstetricians and gynecologists, and orthodontists.
Vallejo, California landed the 6th spot for 23 of the 200 occupations which are followed by Washington, D.C. (22); Salinas, California (21); Chicago, Illinois (18) and Anchorage, Alaska (17), making up the top ten.
San Francisco, California – 77 jobs
San Jose, California – 64 jobs
New York, New York – 43
Bridgeport, Connecticut – 29
Seattle, Washington – 27
Vallejo, California – 23
Washington, D.C. – 22
Salinas, California – 21
Chicago, Illinois – 18
Anchorage, Alaska – 17
Oxnard, California – 16 (tie)
Sacramento, California – 16 (tie)
Boston, Massachusetts – 15 (tie)
Santa Rosa, California – 15 (tie)
Houston, Texas – 14 (tie)
Urban Honolulu, Hawaii – 14 (tie)
Napa, California – 13
Trenton, New Jersey – 12 (tie)
Los Angeles, California – 12 (tie)
Boulder, Colorado – 11 (tie)
Kahului, Hawaii – 11 (tie)