These are the 20 richest people in California, 2019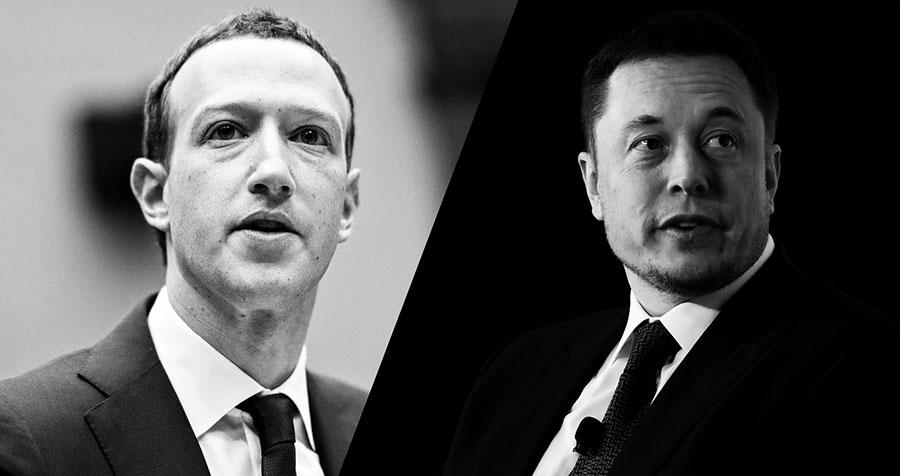 Who's the richest person in California? That title once again goes to Facebook CEO Mark Zuckerberg, according to the newly released Forbes 400 ranking – Richest Billionaires In The United States, 2019. But ninety-nine very wealthy Californians also appear on the list of the 400 richest people in the country right now.
With an estimated net worth at $69.6 billion, Facebook founder and CEO Mark Zuckerberg is the richest person in California (and 4th richest person in the country). Second in line is Larry Ellison, the founder of the technology giant Oracle, who notches a net worth of $65 billion, which puts him at No. 5 on the list of America's billionaires.
Holding down third place in California and 5th in the U.S. is Larry Page, the CEO of Google parent company Alphabet, with an estimated net worth of $9.8 billion.
These are the 20 richest people in California, 2019
Mark Zuckerberg: $69.6 billion
Larry Ellison: $65 billion
Larry Page: $55.5 billion
Sergey Brin: $53.5 billion
Laurene Powell Jobs & family: $21.3 billion
Elon Musk: $19.9 billion
Donald Bren: $17 B billion
Eric Schmidt: $14.2 billion
Dustin Moskovitz: $11.6 billion
Gordon Moore: $10.3 billion
Jan Koum: $10.1 billion
Stewart and Lynda Resnick: $9 billion
David Geffen: $7.9 billion
Charles Schwab: $7.7 billion
John Doerr: $7.5 billion
Marijke Mars: $7.4 billion
Steven Rales: $6.9 billion
Eli Broad: $6.8 billion
John A. Sobrato & family: $6.7 billion
Patrick Soon-Shiong: $6.7 billion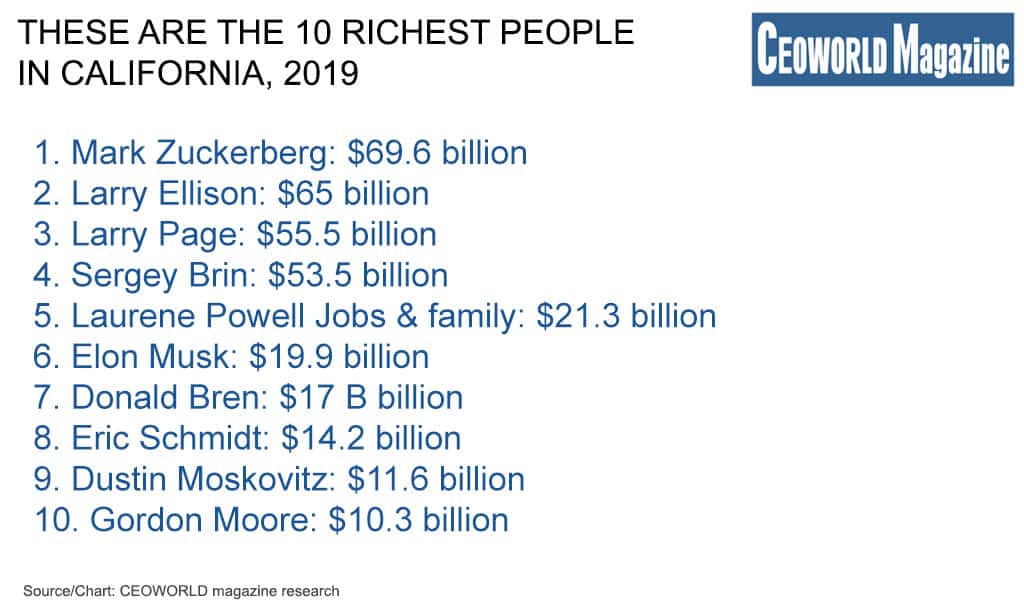 ---
Have you read?