Top 6 Nail Care Tips For Business Women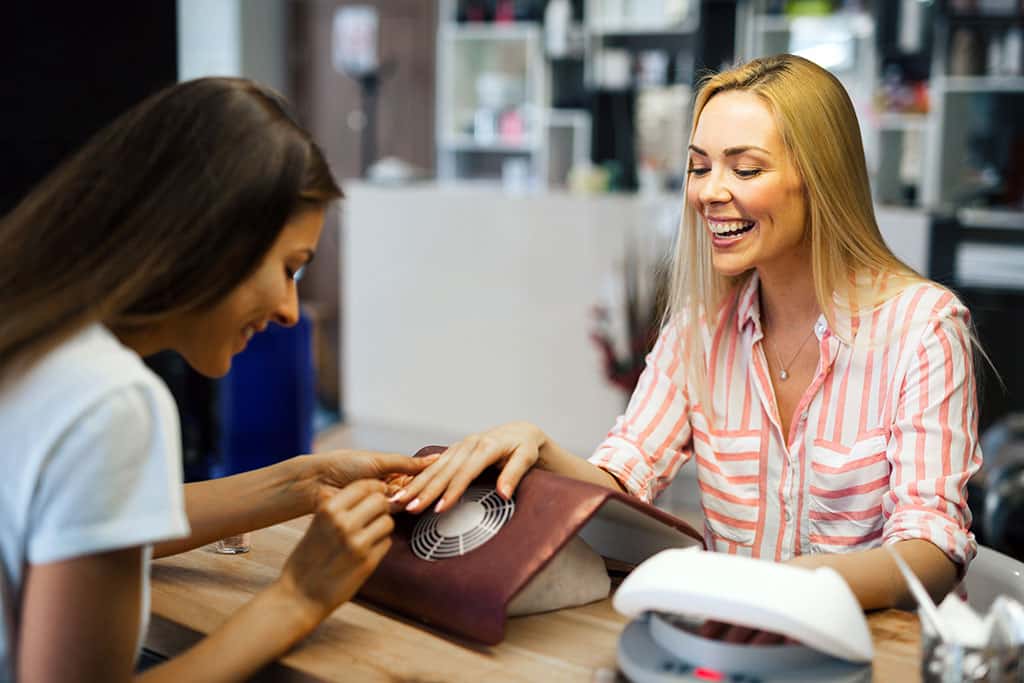 It is essential to understand that having a manicure done is not the only way to take care of your nails, and at the same time, it is not enough. That is why it becomes essential for you to take care of your nails daily by keeping them clean and sparkling.
It is a myth that nail care costs a lot. Taking care of your nails at home can do cut it, costing you little to no money.
Following are the top 5 tips to maintain your nails and take care of them, which are easy to exercise.
Trim your nails regularly and keep them clean
It is really important that you trim and file your nails on a regular basis, preferably every two weeks, because long nails can become untidy and dirty if not maintained properly. You should focus on maintaining your nail health rather than nail length. The problem of germs and bacteria would not arise if you leave no scope for them to breed, and for that, make sure to clean your nails regularly.
This would also prevent dirt and bacteria from accumulating under your nails. Filing the nails is equally essential to keep them in shape and to repair any wear and tear that might be caused. It is advised that you keep a nail filer with you, for you never know when it may come handy.

Tame your cuticles
The cuticle serves a very important purpose of sealing the area at the base of the nail. They are delicate and the chances of them getting ruptured are high. Cutting or removing the cuticle breaks the seal of protection that the cuticle provides, leaving you vulnerable to bacteria and even increasing the possibility of getting an infection. It is thus suggestive to not disturb your cuticles too much and rather just tame them on a regular basis.
Moisturise your nails and hands
Just as we keep our face and body moisturised, our nails also deserve the same care and attention. Keeping our hands moisturized along with nails go a long way. Nails are delicate and that is why they tend to break off easily. Keeping the nails hydrated makes them healthier. Any nutrient-rich oil or moisturizer works; especially almond and avocado oils work perfectly to keep cuticles and nails hydrated and therefore are good options to choose from.

Wear gloves while cleaning or doing dishes
Daily work such as cleaning utensils or washing clothes can spoil your nails and put them in a very bad condition. Prevent any necessary nail damage by wearing gloves when it comes to any work such as cleaning that can spoil your nails. Not only does it prevent damage but it also ensures that the skin around the nails is clean and dirt-free.
Take care of your toenails
We tend to disregard our toenails and not pay them enough attention. It is extremely important that we take care of our toenails on an equivalent level as our finger nails. To do the same, you need to ensure that you are wearing shoes that are of proper fitting and not pressing your nails. Even in-growing of toenails can be a problem for which you should avoid digging them out; it's better to see a dermatologist for the same.
Trim your toenails regularly because keeping them short will reduce the risk of any form of injury. Also remember to wear flip flops at the pool and in public showers to minimize the risk of infections caused by a fungus that can affect your toenails.
It is a known fact that well-kept nails make a beautiful sight and it is even better when they are solid and shiny. Take out time and make it a habit to do some nail-care every week and give them the due attention that they deserve.
They are equally important part of your body and their hygiene is something you need to maintain. There are clear signs to distinguish between healthy and unhealthy nails and thus you should follow the aforementioned tips to ensure that your nails are always kept in a strong condition.
---
Have you read?
# The Top 30 Women-Friendly Travel Destinations In The World For 2019.
# These Are The Top Business Schools In Latin America For MBA, 2019.
# World's Best Amusement Parks For Kids To Visit In 2019.
# A vibrant workplace culture is the key to business success by David Sharrock.
Track Latest News Live on CEOWORLD magazine and get news updates from the United States and around the world. The views expressed are those of the author and are not necessarily those of the CEOWORLD magazine.
Follow CEOWORLD magazine headlines on:
Google News
,
LinkedIn
,
Twitter
, and
Facebook
.
Thank you for supporting our journalism. Subscribe here.
For media queries, please contact:
info@ceoworld.biz