Richest Cities In Canada For 2018: Top 100 Wealthiest Places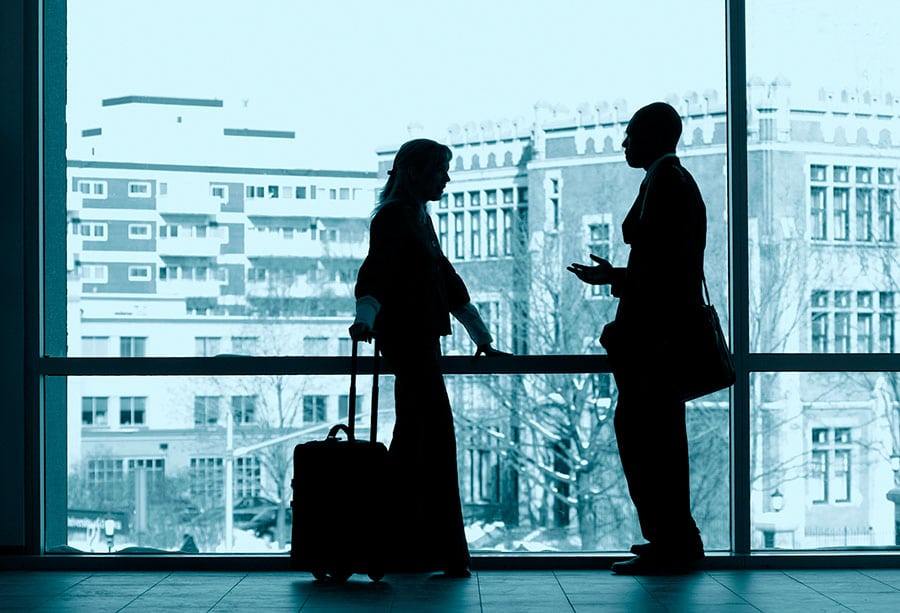 With an average household net worth of $4.5 million, West Vancouver was ranked the richest city in Canada, according to newly released MoneySense figures. The city with the lowest average household net worth in Canada is Thompson, Manitoba, at $152,000.
Westmount, Quebec, is a distant second. The difference is so pronounced that each resident in West Vancouver could afford to buy a fleet of luxury cars and still retain the title of being the richest city in Canada.
And it's followed largely by other western cities: Rocky View County, AB; King, ON; Mont-Royal, QC; Oak Bay, BC; Foothills No. 31, AB; Whitchurch-Stouffville, ON; North Saanich, BC; and North Vancouver, BC.
The province of British Columbia alone accounts for 4 out of Canada's 10 highest-income cities (25 out of 100 richest cities in Canada for 2018).
Richest Cities In Canada For 2018:
| Rank | City | Province | Average household net worth |
| --- | --- | --- | --- |
| 1 | West Vancouver | BC | $4536269 |
| 2 | Westmount | QC | $3953205 |
| 3 | Rocky View County | AB | $3324565 |
| 4 | King | ON | $2655435 |
| 5 | Mont-Royal | QC | $2392238 |
| 6 | Oak Bay | BC | $2269821 |
| 7 | Foothills No. 31 | AB | $2200516 |
| 8 | Whitchurch-Stouffville | ON | $2150564 |
| 9 | North Saanich | BC | $1919655 |
| 10 | North Vancouver | BC | $1869495 |
| 11 | Oakville | ON | $1742036 |
| 12 | Greater Vancouver | BC | $1737120 |
| 13 | Beaconsfield | QC | $1686729 |
| 14 | Vaughan | ON | $1667910 |
| 15 | Markham | ON | $1558876 |
| 16 | Aurora | ON | $1532968 |
| 17 | Richmond Hill | ON | $1506729 |
| 18 | Canmore | AB | $1478315 |
| 19 | Whistler | BC | $1460422 |
| 20 | Caledon | ON | $1321060 |
| 21 | East Gwillimbury | ON | $1297341 |
| 22 | Uxbridge | ON | $1239068 |
| 23 | Guelph | ON | $1238885 |
| 24 | Erin | ON | $1227807 |
| 25 | Adjala-Tosorontio | ON | $1222657 |
| 26 | Salt Spring Island | BC | $1215726 |
| 27 | Leduc County | AB | $1209819 |
| 28 | Richmond | BC | $1204103 |
| 29 | Sturgeon County | AB | $1190977 |
| 30 | Halton Hills | ON | $1190923 |
| 31 | Strathcona County | AB | $1171105 |
| 32 | Red Deer County | AB | $1164171 |
| 33 | Delta | BC | $1159633 |
| 34 | Niagara-on-the-Lake | ON | $1158477 |
| 35 | Vancouver | BC | $1157164 |
| 36 | Kirkland | QC | $1155315 |
| 37 | Langley | BC | $1151960 |
| 38 | C™te-Saint-Luc | QC | $1145920 |
| 39 | Woolwich | ON | $1138679 |
| 40 | Milton | ON | $1129276 |
| 41 | Coldstream | BC | $1118086 |
| 42 | Central Saanich | BC | $1114604 |
| 43 | Parkland County | AB | $1099697 |
| 44 | Pelham | ON | $1076665 |
| 45 | Springwater | ON | $1076378 |
| 46 | Middlesex Centre | ON | $1070186 |
| 47 | Chestermere | AB | $1058807 |
| 48 | Burlington | ON | $1054536 |
| 49 | Port Moody | BC | $1043799 |
| 50 | Saanich | BC | $1029461 |
| 51 | White Rock | BC | $1012789 |
| 52 | Lacombe County | AB | $1011062 |
| 53 | Oro-Medonte | ON | $995684 |
| 54 | Grande Prairie County No. 1 | AB | $988373 |
| 55 | Rosemère | QC | $984506 |
| 56 | Sidney | BC | $952710 |
| 57 | Newmarket | ON | $947429 |
| 58 | Rothesay | NB | $944683 |
| 59 | West Kelowna | BC | $944206 |
| 60 | Lake Country | BC | $943283 |
| 61 | Burnaby | BC | $926533 |
| 62 | Okotoks | AB | $907079 |
| 63 | Toronto | ON | $906663 |
| 64 | Surrey | BC | $901133 |
| 65 | St. Albert | AB | $900192 |
| 66 | Pickering | ON | $899725 |
| 67 | Scugog | ON | $898962 |
| 68 | Lincoln | ON | $894324 |
| 69 | Mont-Saint-Hilaire | QC | $890806 |
| 70 | Cochrane | AB | $885205 |
| 71 | Wellesley | ON | $882827 |
| 72 | Saint-Lambert | QC | $881272 |
| 73 | Coquitlam | BC | $878780 |
| 74 | Weyburn | SK | $871306 |
| 75 | Clearwater County | AB | $869801 |
| 76 | St. Andrews | MB | $869091 |
| 77 | Saint-Bruno-de-Montarville | QC | $864221 |
| 78 | Calgary | AB | $861346 |
| 79 | Mississauga | ON | $850977 |
| 80 | Kelowna | BC | $842929 |
| 81 | Boucherville | QC | $841621 |
| 82 | Lloydminster | AB | $841349 |
| 83 | Waterloo | ON | $834766 |
| 84 | Bradford West Gwillimbury | ON | $828688 |
| 85 | Ajax | ON | $828684 |
| 86 | Beaumont | AB | $819895 |
| 87 | Whitby | ON | $817453 |
| 88 | Wilmot | ON | $810640 |
| 89 | Maple Ridge | BC | $803882 |
| 90 | Grimsby | ON | $794933 |
| 91 | West Lincoln | ON | $794884 |
| 92 | Bonnyville No. 87 | AB | $789157 |
| 93 | Brant | ON | $787951 |
| 94 | Mapleton | ON | $787116 |
| 95 | Smith-Ennismore-Lakefield | ON | $783661 |
| 96 | Saint-Augustin-de-Desmaures | QC | $782240 |
| 97 | Meaford | ON | $782162 |
| 98 | Summerland | BC | $780416 |
| 99 | Georgian Bluffs | ON | $779256 |
| 100 | Perth East | ON | $778419 |
Respond