Let's get visual: Six businesses you wouldn't think need photography – but do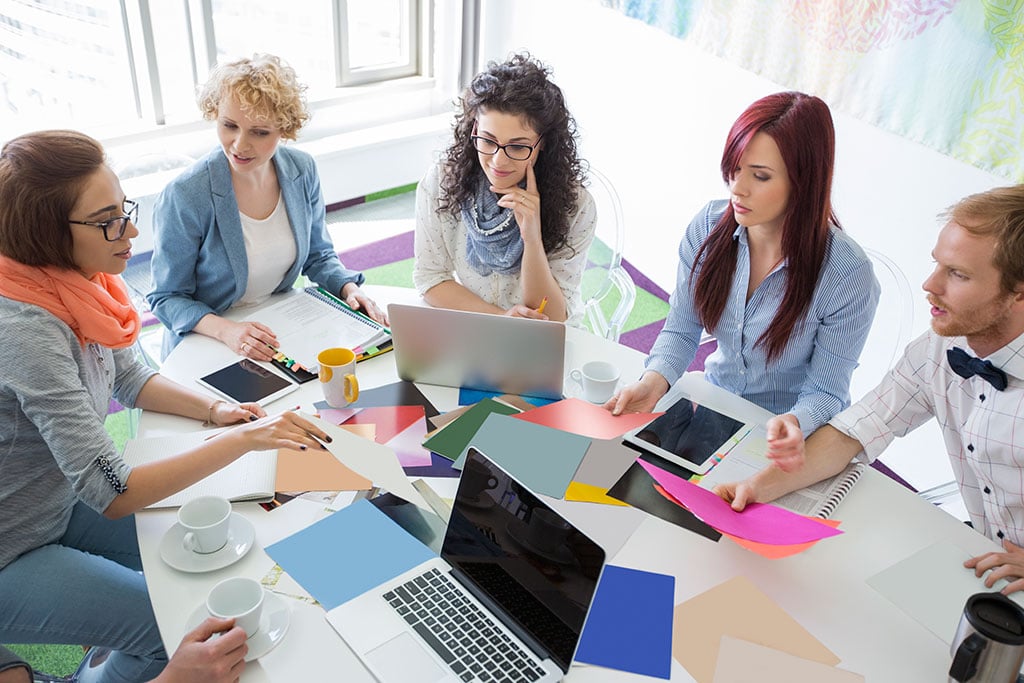 When you speak to customers through photography, they are more inclined to act positively. Here's why.
When life throws a curveball—a sudden injury, a family death, an aging parent who needs support now—it's good to know there are businesses and organizations that can help.
Yet picking the best one under emotional stress and time pressure isn't easy. These are potentially important choices that can carry a hefty price tag. The need for a snap decision means consumers typically have little time for research before making a choice.
In these situations, consumers tend to do what's quick and convenient: They look for professionals or businesses nearby. Chances are they'll surf the Internet and may not find much to help differentiate one business from their competitors.
But one thing can make a big difference: Photography. Good photographs can say a great deal about an enterprise—even one you might think of as "un-photogenic," like a funeral home. How? Photographs convey a lot of factual and emotional information very quickly. Photographs can convey the "look and feel" of a place and help us decide if a business is a good fit for our loved ones and for us, or not. Simply, photographs can give us confidence that we're making the right decision.
There are good reasons why powerful visuals excel as communications tools. First, our brains are built with more circuitry dedicated to sight than to any other sense. Furthermore, we're not only faster at processing information presented visually, but we remember it better, too.
This has big implications for online marketing, which uses both words and photographs. Most sites skew towards telling you about their product. Yet data shows that web site visitors probably read only 20% of the copy.  At the same time, 78% of shoppers report that images are what they want when trying to decide about a purchase while shopping online. A few beautiful photographs on your web site can put your business onto buyers' short lists as they narrow their options—especially if your competitors don't use photos. Simply, a great photograph can turn an online browser into an in-person buyer.
Our point? Every business can benefit from using high-quality imagery to tell its story. We present here how great photography can make a difference for these "un-photogenic businesses."
#1: Dental offices. At a dentist's office, you want to see anything that eases anxiety and convinces you you're in good hands. Show off a pleasant waiting room, smiling technicians, or maybe even the comfy new dental chair. Is there a fish tank in the lobby? A strategically-placed TV monitor for reclined patients? Show it off.
#2: Emergency rooms/urgent care facilities. Healthcare operations are in stiff competition for patients, and we often shop for them when we're in crisis. Win over prospective patients with photos that communicate the facility's cleanliness, the expansive waiting room, or nearby amenities. Create confidence with images of up-to-date technology and caring physicians on site.
#3: Animal hospitals, kennels or doggy daycare. We want our "furry children" to thrive when we're not there. Instill pet owners' confidence with photos showing where pets eat and sleep. Is there inviting space outside to play? Will loving staff cuddle with the animals? Photos can promote your clean and inviting shelter.
#4: Orthopedic clinics, medical offices, physical therapy offices, rehab clinics, and hospitals. Photographs can convey your competent, calm, and caring facility. Showcase a bright and airy waiting room. Show people using state-of-the-art technology or the latest in diagnostic equipment. Is there ample parking or public transportation close by? Display your clean and pleasant examining rooms or accessibility to those with physical limitations.
#5: Funeral homes. After a loss, there's little time to find a place that has the right feel. A funeral home is more than a place for paying respects to the family of the deceased. It's also where you'll gather with friends and family for extended periods. Good photography can highlight gracious common areas, a friendly and easily-accessible entrance, a beautiful and serene chapel, or a well-equipped kitchen and lounge.
#6: Senior living facilities. When researching online where Mom and Dad could live as they age, compelling photographs can turn "clicks" into visits. Family members want to see inviting, comfortable quarters that suggest contentment and security. Show off a pretty dining room, a homey apartment, an up-to-date exercise room, gardens or a library.
While facts and figures make people think, emotions make people act. And nothing conveys positive feelings better than a photograph. "Speak" the language of compelling images and you'll win people's hearts as well as their business.
---
Add CEOWORLD magazine to your Google News feed.
---
Follow CEOWORLD magazine headlines on:
Google News
,
LinkedIn
,
Twitter
, and
Facebook
.
---
Thank you for supporting our journalism. Subscribe here.
---
For media queries, please contact:
info@ceoworld.biz
---