Finnish smartphone startup, Jolla (pronounced as yo-la) Sailfish operating system (OS) can now run on tablets and smartphones that are designed primarily for Android OS.
A very smart move…hopefully this will encourage manufacturers pick up the new mobile OS with minimal hassle.
The Sailfish OS is a Linux-based mobile operating system developed by Jolla in cooperation with the Mer project and supported by the Sailfish Alliance and has been specifically designed for mobile devices.

In China, for instance, WeChat – already with over 400 million users – runs on Sailfish OS, and Jolla is trying to push hard into China with its D.Phone distribution deal. Android apps such as WhatsApp, Instagram, and Spotify are already running on Linux-based Sailfish OS.
Will Jolla succeed in finding manufacturers to run with Sailfish OS? Let us know what you think in the comments section below?
Company has confirmed Sailfish OS compatibility with the Android ecosystem in terms of apps and hardware.
That means that apps designed for Google's ecosystem will now run on Sailfish OS "without any modifications", with consumers who purchase Jolla devices able to, in theory, "take full advantage of the Android application ecosystem."
The flip side of this is that Sailfish OS has also been built to run on common hardware produced for Android, with Jolla also opening the doors to rival vendors interesting in utilising the platform for phones and tablets "based on many different chipset and hardware configurations".
"We believe Sailfish with Android compatibility is a highly relevant mobile operating system option for major mobile companies in Europe and in Asia. We are already in discussions with several major Asian vendors regarding this opportunity," says Tomi Pienimäki.
"Due to extremely positive feedback and increased demand in the past weeks, we are offering another pre-order opportunity for our second production batch later this week through jolla.com. This will be targeted to Finnish customers who want to express their passion for the Finnish mobile industry."
BlackBerry 10 was the first major platform to support Android apps in its operating system, alas with some necessary modifications, but Jolla has taken it further with Sailfish, announcing full compatibility in which, you can access all the Android apps without having to wait for modifications by the first party developers.
All views and opinions expressed are those of the original authors, columnists and other contributors and not necessarily those of the CEOWORLD Magazine. The CEOWORLD Magazine is an independent and neutral platform focused primarily on facilitating and improving dialogue around the key issues and challenges encountered by business leaders, CEOs, CFOs, CIOs, CMOs, CTOs , and other forward-thinking high-level executives around the world. The CEOWORLD Magazine is not responsible for and does not control the content of linked Third Party Sites. Whilst we hope that you will find the third party sites linked to of interest, we can accept no responsibility in respect of any third party web sites or any information contained therein. The inclusion of any link does not imply CEOWORLD Magazine endorsement of the site, entity, products or services. Due to the volume of submissions received, we cannot guarantee publication, however you are invited to express your opinion in the comment section below. To submit a article or column, contact us | info@ceoworld.biz.
Follow The CEOWORLD Magazine on Twitter >>> @ceoworld
Like The CEOWORLD Magazine on Facebook >>> ceomagazine
Post A Job Listing For Free‎ >>> CEOWORLD Magazine Jobs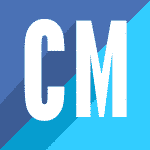 CEO and Editorial Director
at
CEOWORLD Magazine
Amarendra is the Chief Executive Officer and Editorial Director at CEOWORLD Magazine, and is responsible for all business management, company operations, finance, and social advertising operations.
Email- amar@ceoworld.biz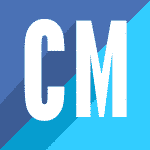 Latest posts by Amarendra Bhushan (see all)