The Note-taking And Syncing App, Simplenote has expanded its service beyond iOS, with the app now available for Android devices .
Simplenote app maker Simperium was acquired by blogging platform and CMS WordPress-owner Automattic back in Jan 24, 2013.
Simplenote is available on smartphones and tablets running Android 4.03 and up and is intended to have free, transparent syncing across Android, iOS, Mac, and the web.
The Simplenote team says, we'll complete the relaunch of Simplenote by releasing Simplenote for Mac, a redesigned Simplenote for web, and a completely rebuilt Simplenote for iOS 7.
>>> The Simplenote app can be downloaded now for free from iTunes and the Google Play store.

All views and opinions expressed are those of the original authors, columnists and other contributors and not necessarily those of the CEOWORLD Magazine. The CEOWORLD Magazine is an independent and neutral platform focused primarily on facilitating and improving dialogue around the key issues and challenges encountered by business leaders, CEOs, CFOs, CIOs, CMOs, CTOs , and other forward-thinking high-level executives around the world. The CEOWORLD Magazine is not responsible for and does not control the content of linked Third Party Sites. Whilst we hope that you will find the third party sites linked to of interest, we can accept no responsibility in respect of any third party web sites or any information contained therein. The inclusion of any link does not imply CEOWORLD Magazine endorsement of the site, entity, products or services. Due to the volume of submissions received, we cannot guarantee publication, however you are invited to express your opinion in the comment section below. To submit a article or column, contact us | info@ceoworld.biz.
Follow The CEOWORLD Magazine on Twitter >>> @ceoworld
Like The CEOWORLD Magazine on Facebook >>> ceomagazine
Post A Job Listing For Free‎ >>> CEOWORLD Magazine Jobs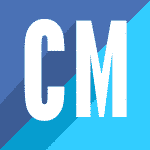 CEO and Editorial Director
at
CEOWORLD Magazine
Amarendra is the Chief Executive Officer and Editorial Director at CEOWORLD Magazine, and is responsible for all business management, company operations, finance, and social advertising operations.
Email- amar@ceoworld.biz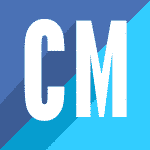 Latest posts by Amarendra Bhushan (see all)